Tame Impala Announces Deluxe Edition Of 'The Slow Rush,' Releases Lil Yachty Remix
Other artists selected to remix Tame Impala include Blood Orange, Four Tet, and more.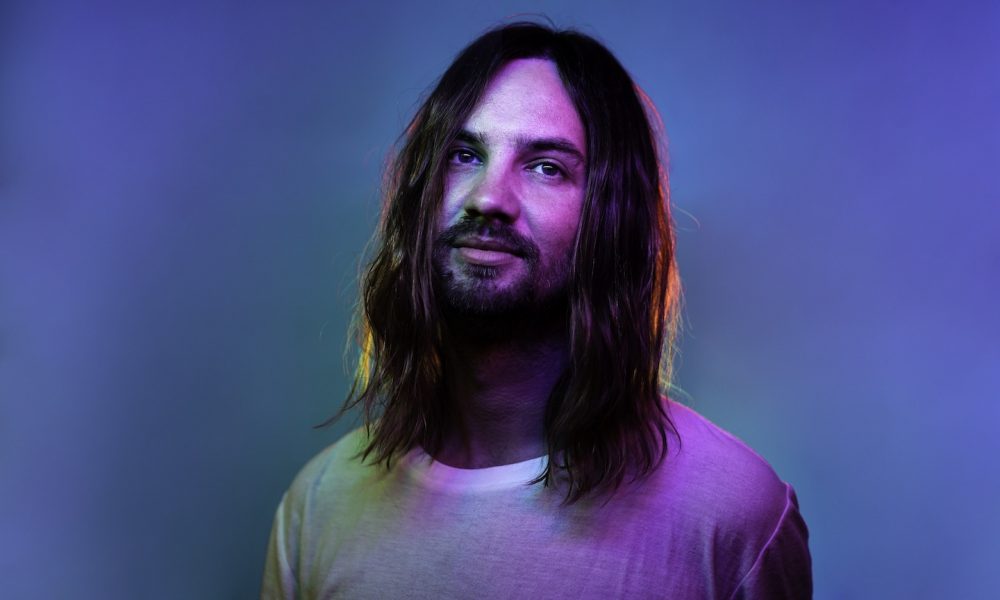 Tame Impala has announced announced The Slow Rush Deluxe Box Set available February 18, 2022 via Interscope, featuring B-Sides and remixes of Kevin Parker's GRAMMY-nominated 2020 album.
The physical version will feature two transparent red LP's and alternate artwork including a 40-page booklet and The Slow Rush 2050 calendar. Both the physical and digital versions released on February 18 will feature two never-before-heard b-sides, the pre-album single "Patience" (both original and remix), plus additional extended versions and remixes including the "Breathe Deeper (Lil Yachty Remix)," which Parker released today.
Tame Impala, Lil Yachty - Breathe Deeper (Lil Yachty Remix)
Lil Yachty shares, "It was so amazing to work with Kevin as I've been a big fan since high school so it was a pleasant surprise and honor to be a part of such an incredible song."
The Slow Rush, released in 2020 has amassed over 1.3 billion streams worldwide. The album landed at No.1 album in multiple territories and was his highest charting album to date in both the US and UK with 14 top 10 chart positions around the world.
The album serves as a deep reflection on the passage of time. "The Slow Rush is an extraordinarily detailed opus," said Pitchfork. "I have to marvel that all this sound and history comes from Parker alone, picking every string and twisting every knob." The Slow Rush has amassed over one billion streams and counting.
In addition to its chart success, Parker won an ARIA Awards haul, taking home Album of the Year, Best Group, Best Rock Album, Engineer of the Year, and Producer of the Year. Parker was nominated for two GRAMMY Awards in 2021 for Best Alternative Album and Best Rock Song for the single "Lost In Yesterday." This marked his third nomination in the Alternative category, having previously been nominated for Currents and Lonerism. The Slow Rush was also nominated for two Billboard Music Awards and an American Music Award (AMA).
Pre-order The Slow Rush Deluxe Box Set.
The Slow Rush B-Sides & Remixes Tracklist:
01 The Boat I Row
02 No Choice
03 Breathe Deeper (Lil Yachty Remix)
04 One More Year (NTS Version)
05 Patience (Maurice Fulton Remix)
06 Is It True (Four Tet Remix)
07 Borderline (Blood Orange Remix)
08 Patience