Foo Fighters, Tame Impala, St. Vincent, And More To Headline Innings Festival
Former MLB stars set to appear include Roger Clemens, Kenny Lofton, and more.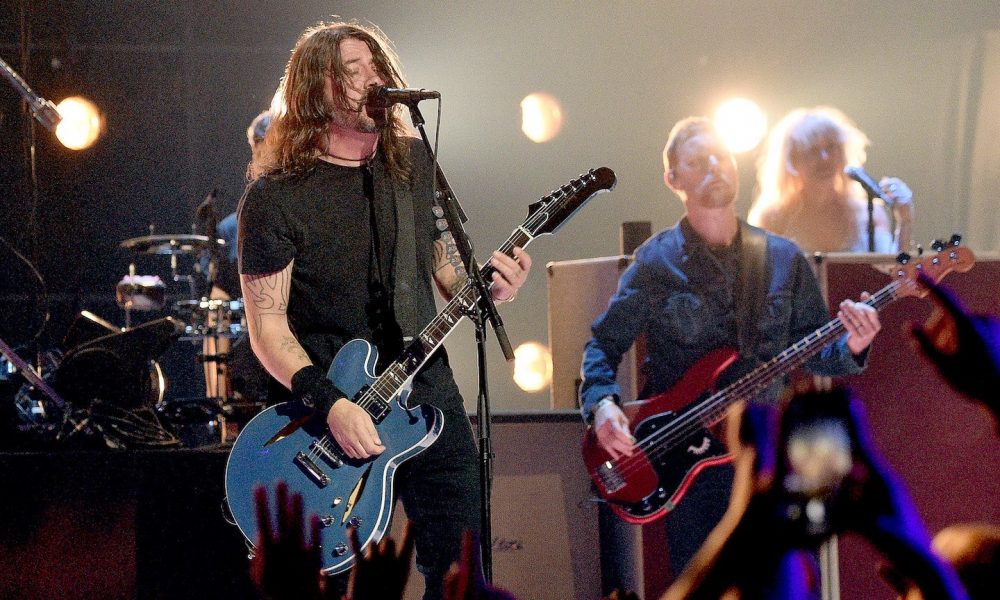 Foo Fighters and Tame Impala will headline the fourth annual Innings Festival, returning to Arizona's Tempe Beach and Tempe Arts Park, February 26 and 27, 2022.
The two-day event will feature 20 bands on 2 stages, including performances from My Morning Jacket, St. Vincent, Billy Strings. Black Pumas, Caamp, Fitz and the Tantrums, Dashboard Confessional, and more, as well as curated food vendors and fun baseball related activities.
Keeping with the baseball theme, Innings Festival will treat fans to a variety of appearances by MLB legends throughout the weekend. These appearances include Roger Clemens, Dave Stewart, Rick Sutcliffe, Tim Raines, Kenny Lofton, Eric Gagne, Jonny Gomes, Jim Abott, Sean Casey, Keith Foulke, Tim Salmon, and Russ Ortiz, with more legends and musical artists to be announced soon.
Off the Mound with Ryan Dempster, an on-site talk show featuring MLB players and musicians on the lineup, is set to return as well. One-Day and Two-Day General Admission, GA+, VIP and Platinum Tickets are set to go on sale today, October 6.
It's been an exciting few months for the Foo Fighters. The 2021 MTV Video Music Awards included a new award, the U.S. Global Icon Award. MTV gave the honor to the Dave Grohl-fronted band.
The honor, which originally began during the annual MTV Europe Music Award for Global Icon, was awarded to the Foos because their "unparalleled career and continued impact and influence has maintained a unique level of global success in music and beyond."
The band also performed the Bee Gees' 1976 song, "You Should Be Dancing," on BBC Radio 2 back in February and during their Madison Square Garden show in June. The Foo Fighters – who assumed the moniker The Dee Gees for the performance – shared a full performance video for their rendition of the disco staple in July.
In the visual, Dave Grohl and his band are fully locked into the undeniable groove and impossibly catchy melodies courtesy of The Bee Gees. The track is taken from Foo Fighters' latest covers album, Hail Satin.
For ticket packages and lineup information, visit the official Innings Festival website.