Watch St. Vincent Perform 'The Nowhere Inn' On 'Jimmy Kimmel Live!'
The track also features in the film of the same name, for which the soundtrack arrived in full last Friday.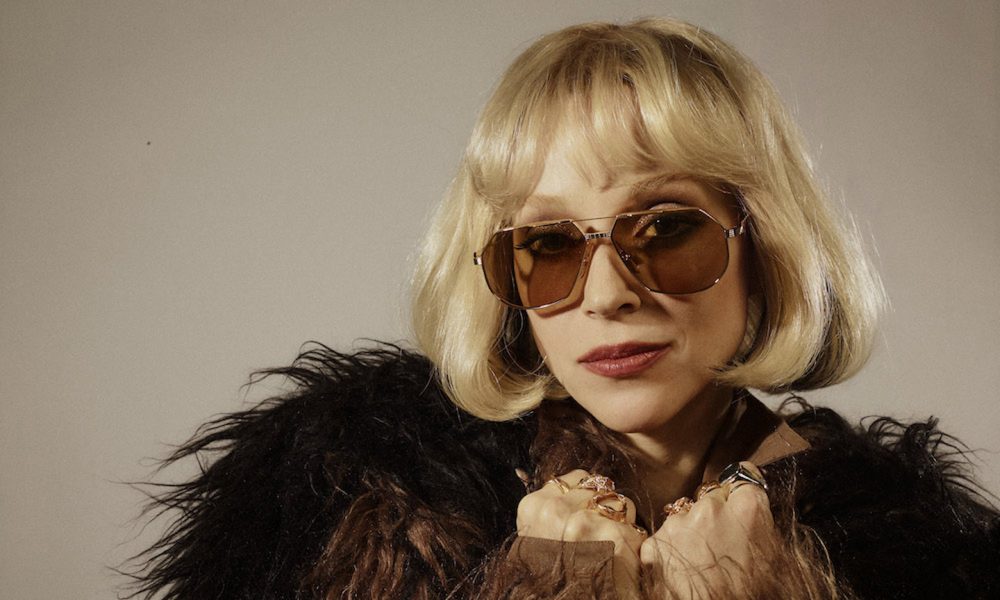 St. Vincent recently stopped by Jimmy Kimmel Live! to perform "The Nowhere Inn" from her film of the same name.
The Kimmel set included a neon diamond in the floor flashing green and white, and Annie Clark herself wore a feathery madness that could almost double as a chicken costume for Halloween. Her band of men and women all wore black wigs mimicking her hairstyle, and the screen behind showed backup singers with the same cloned coif. You can check the performance out below.
Clark, Carrie Brownstein, and director Bill Penz's The Nowhere Inn was released last week. Clark and Brownstein recently shared a video for the title track. Last month, Clark released a video for the title track to her latest album, Daddy's Home.
The Nowhere Inn recived its world premiere at the Sundance Film Festival in January 2020, and the soundtrack arrived in full last Friday.
St. Vincent is currently on the road in the US. Her 23-city tour kicked off on September in Portland Maine and hits major stops across the US including Nashville, Los Angeles and Boston before wrapping towards the end of October. The dates also include a number of previously announced festival appearances, such as Life Is Beautiful in Las Vegas, Austin City Limits, and Shaky Knees Festival in Atlanta.
St. Vincent plays the following shows:
09/22 — Paso Robles, CA @ Vina Robles
09/23 — Berkeley, CA @ The Greek Theatre
09/24 — Los Angeles, CA @ Hollywood Bowl
10/03 — Austin, TX @ ACL
10/05 — Oklahoma City, OK @ The Criterion
10/07 — Kansas City, MO @ Uptown Theater
10/08 — St. Louis, MO @ Pageant
10/09 — Nashville, TN @ Ascend Amphitheater
10/11 — Philadelphia, PA @ The Met
10/14 — Boston, MA @ Boch Center – Wang Theatre
10/15 — New Haven, CT @ College Street Music Hall
10/18 — Cleveland, OH @ Agora Theatre
10/20 — Detroit, MI @ Fillmore
10/22 — Atlanta, GA @ Shaky Knees Festival.