The Dee Gees Release Video For 'Shadow Dancing'
The video is taken from the Dee Gees' album, 'Hail Satin.'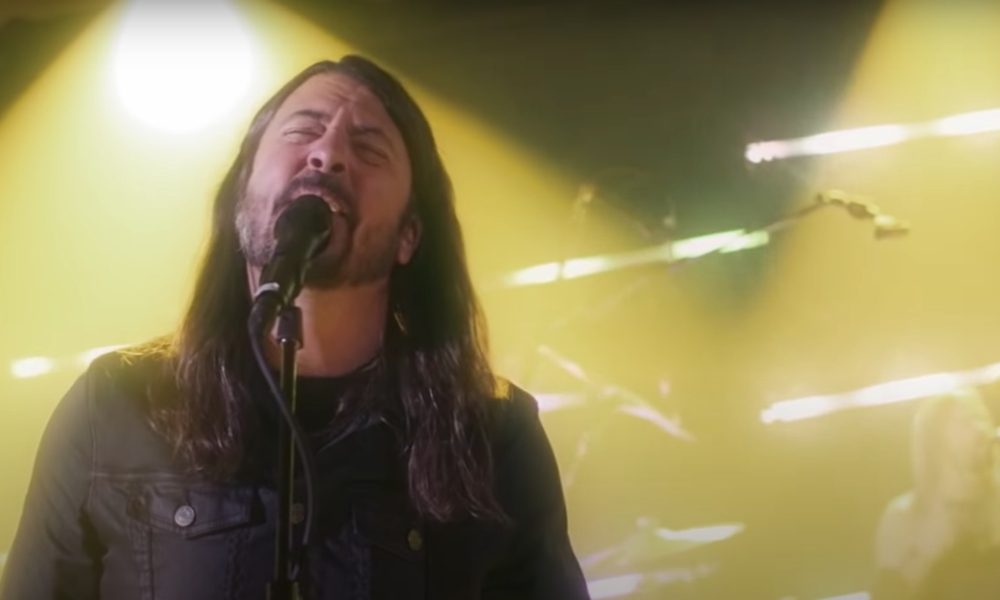 Foo Fighters have shared a new video for "Shadow Dancing," an Andy Gibb cover that appeared on the group's recent disco side-project, named the Dee Gees. Now, the band have revealed the video for "Shadow Dancing," which features drummer Taylor Hawkins stepping in on lead vocals.
Back in February, Dave Grohl explained the decision to initially cover the Bee Gees' "You Should Be Dancing." "Somebody said, ​'Hey, have you seen that Bee Gees documentary?' And I was like the last person on earth – the only person that hadn't seen it! So I was like, ​'Why don't we just do a Bee Gees song?' And someone was just like, ​'OK… how do you wanna do it?!' And I said: ​'Well, let's do it like the Bee Gees,'" Grohl told BBC Radio 2.
Dee Gees | Shadow Dancing
"We started recording the instrumental track, and then I thought, ​'OK, well I'm gonna go out and sing it…' and let me tell you: I have never, ever in my life sung like that, but it was the easiest song I have ever sung in my entire life!"
The band released a full album, Hail Satin under the name Dee Gees earlier this month. Released as part of a Record Store Day drop, it consists of four Bee Gees covers and Andy Gibb's solo track "Shadow Dancing," plus five live versions of songs from the band's 2020 studio album Medicine at Midnight.
Back in May, it was announced that Foo Fighters would be headlining Lollapalooza 2021 alongside Post Malone, Tyler, the Creator, and more. After getting the go-ahead from the city of Chicago on May 13, Lollapalooza will return to Grant Park for its usual four-day festivities between July 29 and August 1, 2021. Other artists at the top of the bill include Modest Mouse, Megan Thee Stallion, Brittany Howard, Brockhampton, Jack Harlow, Marshmello, Polo G, Jimmy Eat World, Giveon, Whitney, Playboi Carti, All Time Low, Freddie Gibbs, White Reaper, Orville Peck, Rico Nasty, JPEGMAFIA, Band Of Horses, Kaytranada, Hinds, Iann Dior, Limp Bizkit, Slowthai, Noga Erez, Earthgang, Tate McRae, Princess Nokia, Kim Petras, Mick Jenkins, and many more.