Foo Fighters Morph Into Dee Gees For Video Performance Of Bee Gees Classic 'You Should Be Dancing'
'Hail Satin' will be released on July 17 as a Record Store Day exclusive.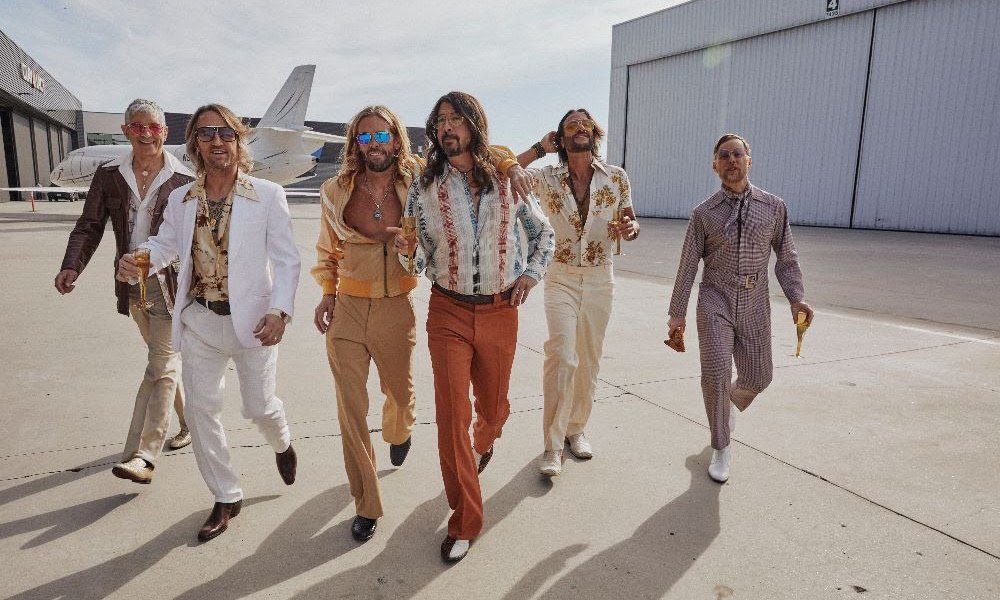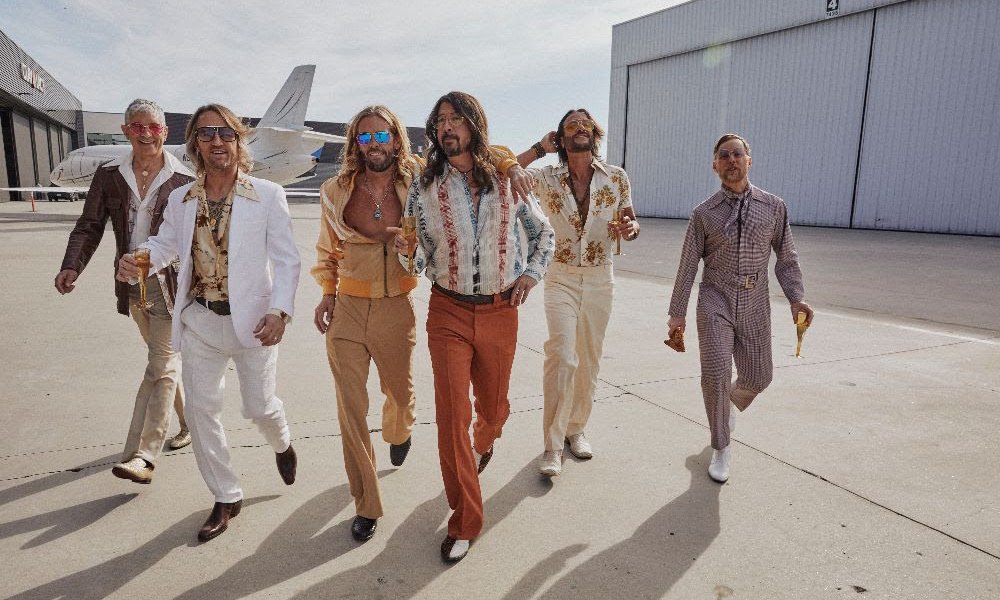 After previously performing the Bee Gees' 1976 song, "You Should Be Dancing," on BBC Radio 2 back in February and during their Madison Square Garden show last month, Foo Fighters – who are performing under the moniker The Dee Gees – have now shared a full performance video for their rendition of the disco staple.
In the performance visual, Dave Grohl and his band are fully locked into the undeniable groove and impossibly catchy melodies courtesy of The Bee Gees. The track is taken from Foo Fighters' forthcoming covers album, Hail Satin.
Dee Gees | You Should Be Dancing
Speaking about why they chose to cover "You Should Be Dancing" back in February for BBC Radio 2, Grohl explained: "Somebody said, ​'Hey, have you seen that Bee Gees documentary?' And I was like the last person on earth – the only person that hadn't seen it! So I was like, ​'Why don't we just do a Bee Gees song?' And someone was just like, ​'OK… how do you wanna do it?!' And I said: ​'Well, let's do it like the Bee Gees.'
"We started recording the instrumental track, and then I thought, ​'OK, well I'm gonna go out and sing it…' and let me tell you: I have never, ever in my life sung like that, but it was the easiest song I have ever sung in my entire life!"
The Satin EP will contain covers of five Brothers Gibb classics, including "Night Fever," "More Than a Woman," "Tragedy" and Andy Gibb's "Shadow Dancing."
On July 17, the last day of Record Store Day 2021's two-day exclusives, the Foo Fighters will drop Hail Satin under their disco alter ego. Hail Satin will be divided into two parts: the A-side featuring covers of Bee Gees hits and the B-side including live versions of five songs from their 10th album, Medicine at Midnight, which earned the group its fifth No.1 on Billboard's Top Rock Albums chart.
Visit the official Record Store Day website for more information on the Dee Gees.