Tanya Tucker Announces 'Live From The Troubadour' LP, Shares Preview
A portion of the proceeds benefit the historic Los Angeles venue.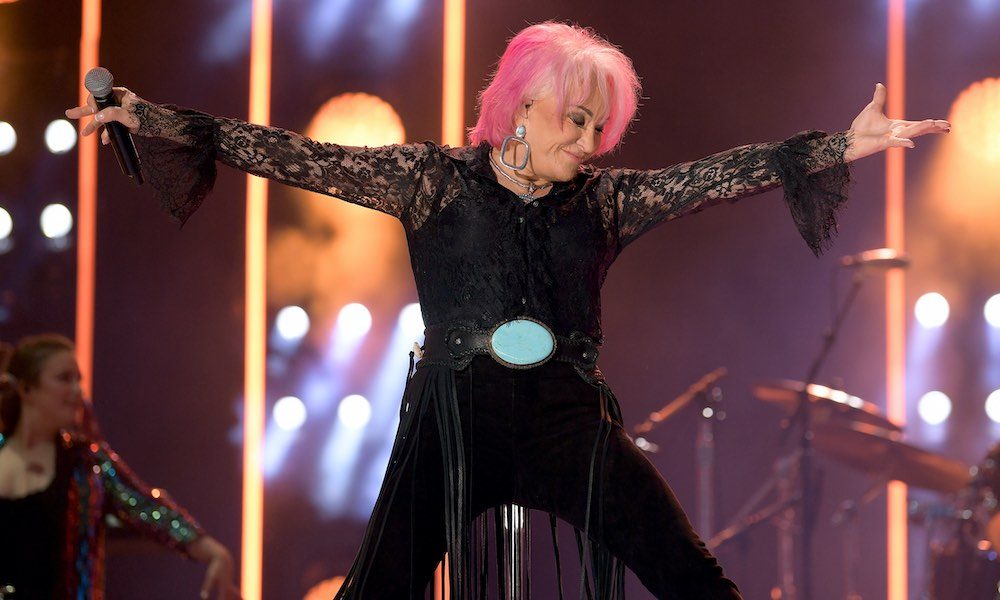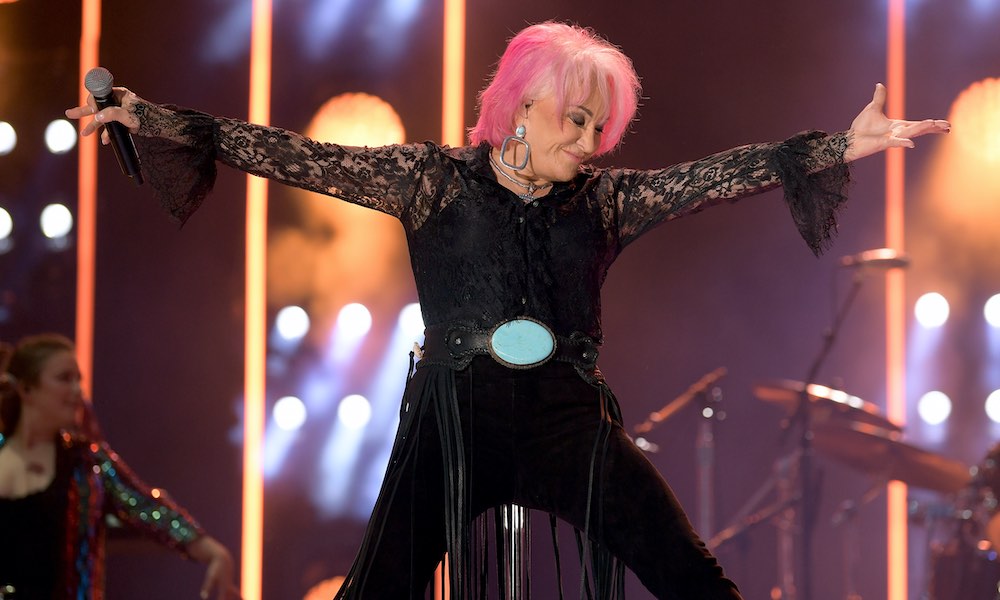 Country legend Tanya Tucker announced the release of Live From the Troubadour, which captures an October 2019 concert from the hallowed Los Angeles venue. Ahead of album, out October 16 via Fantasy Records, Tucker shared a medley of two red-hot covers: Bruce Springsteen's "I'm on Fire" and Johnny Cash's "Ring of Fire."
Tanya Tucker - I'm On Fire / Ring Of Fire "Live From The Troubadour" (Official Audio)
A portion of the proceeds from Live From the Troubadour will benefit the club in which it was recorded. The Troubadour, like many venues around the globe, is struggling to stay afloat after shuttering its doors for months, amid COVID-19.
"Even though the money stops, the bills don't. We all know that," said Tucker. "These venues out there are just sitting there doing nothing. Places like the legendary Troubadour, where some of the greatest artists in the world have performed, need help or those places may never come back at all."
She continued, "It just makes sense to give back to the Troubadour with this album and hopefully help out."
In addition to the aforementioned covers, the 16-track album includes plenty of fan favorites from the outlaw artist, including "Delta Dawn," "Strong Enough to Bend," and "Would You Lay With Me (In A Field Of Stone)."
The tracklist also includes several selections from Tucker's latest album, the Grammy Award-winning While I'm Livin'. The 2019 LP, which featured songs like "Bring My Flowers Now," and "Hard Luck," marked Tucker's first collection of original material in nearly two decades.
Live From the Troubadour is out October 16. Scroll down to view the tracklist and preorder it here.
Live From the Troubadour tracklist:
1. Would You Lay With Me (In a Field of Stone)
2. Jamestown Ferry
3. What's Your Mama's Name, Child
4. Blood Red and Goin' Down
5. Strong Enough to Bend
6. I'm on Fire / Ring of Fire (Medley)
7. Mustang Ridge
8. The Wheels of Laredo
9. I Don't Owe You Anything
10. High Ridin' Heroes
11. Hard Luck
12. Interlude
13. Bring My Flowers Now
14. Texas (When I Die)
15. It's a Little Too Late
16. Delta Dawn