Taylor Swift's 'Evermore' Propels Back To No.1 On The Billboard 200
The album previously debuted in the same position in December, earning the singer her eighth No. 1 album.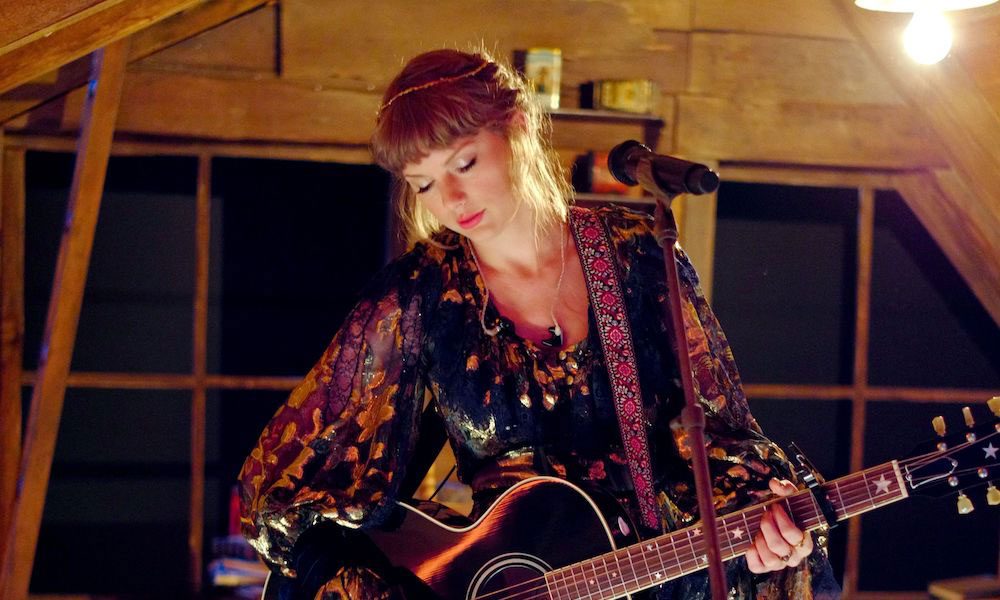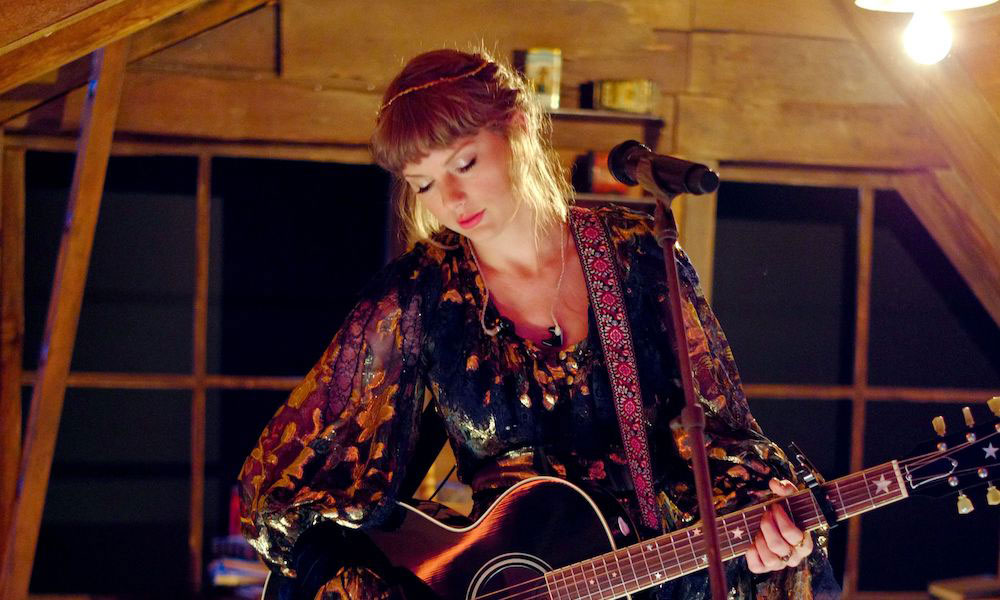 Six months following its release, Taylor Swift's ninth studio album Evermore has returned to No. 1 on the Billboard 200 albums chart.
"This one hit me hard," shared the singer after hearing the news. "I'm so in my feelings (more so than usual!) over what you all did here for Evermore. Blown away by how much you care, and how long we've been caring about each other. Heart suitHeart suitHeart suitHeart suit Love you, so very much."
The boost comes after the Grammy Award-winning musician set a new US record for one-week vinyl album sales with over 40,000 copies sold. Though the album itself was released in December 2020, with a deluxe edition that arrived in January 2021, vinyl copies were not made available until Friday, May 28.
Evermore has now spent four non-consecutive weeks at No. 1 since debuting at the top of the chart and earning Swift her eight No. 1 in the US. This week's return marks the biggest sales week of the year with the album moving 192,000 equivalent album units out of the full 202,000 units, according to MRC Data. The accolade was previously held by Swift herself who moved 179,000 units with Fearless (Taylor's Version) back in April.
Swift has released three albums in the past year, with more to come. The stretch began with the surprise release of the Grammy-winning album Folklore last July. The album featured the lead single "Cardigan" and the Bon Iver collaboration "Exile." Evermore followed in December and found a hit in "Willow," which topped the Billboard Hot 100 as Swift's seventh No. 1 single.
Taylor Swift - willow (Official Music Video)
Swift has also been in the process of re-recording all five of her albums predating 2016's Reputation. The first to be released was Fearless (Taylor's Version) which featured an updated version of the hit singles "Love Story" and "You Belong With Me" which both served major roles in Swift's official crossover from country to mainstream pop in the late 2000s.
Swift has taken a liking to leaving clues to her next musical moves for her fans to follow throughout her career. This has most recently led to the speculation that the singer's 2014 album 1989, which featured "Style," "Wildest Dreams," "Shake It Off" and "Bad Blood," among other hits and deep cuts, will be the next re-recorded album to be shared from Swift.
Time will tell, though there is no shortage of musical content from Swift and more than enough to keep listeners occupied in the meantime.