NMPA Presents Taylor Swift With 2021 Songwriter Icon Award
'I want to take a moment to thank the people who were my professors, my teachers, of the craft of songwriting.'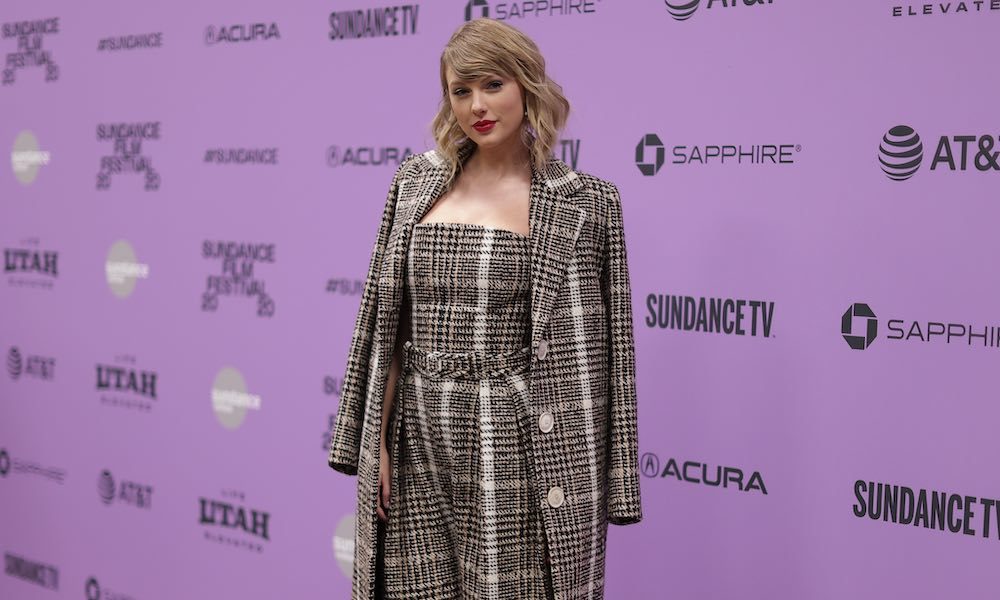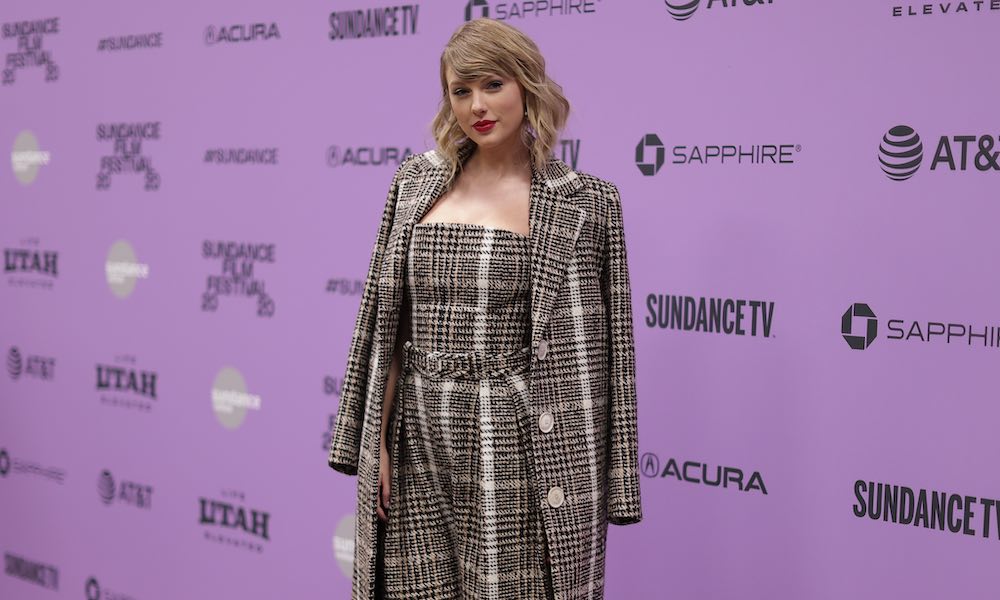 The National Music Publishers' Association has presented Taylor Swift with the 2021 Songwriter Icon Award. The award was presented by NMPA CEO and President David Israelite. In her acceptance speech, the Grammy Award-winning musician thanked her collaborators both in the studio and back in her middle school classrooms.
At the virtual event, Swift said: "I want to take a moment to thank the people who were my professors, my teachers, of the craft of songwriting. First of all, anyone who wrote with me in Nashville when I was in like eighth or ninth grade, that is insane that you did that. I am so lucky that I got to learn from some of the best writers on Music Row."
Swift's debut album Taylor Swift arrived in 2006 when the singer was 15 years old. It featured the notable singles "Tim McGraw" and "Teardrops on My Guitar," both of which were co-written by country music songwriter Liz Rose.
"Liz Rose is someone who spent hours and hours and hours with me when there was absolutely no sign that anything would happen in my career," Swift shared in her speech. "My dance card was not full, I was 14, and she wrote with me so many times and taught me how to edit my ideas down to something more concise that packed an emotional punch."
As she made her transition from country star to pop icon, Swift began working with huge figures in the genre including hitmakers Max Martin and Shellback, who she says taught her important lessons about melody. On 1989, the singer began working with Jack Antonoff who she refers to as "such a wonderful creator and such a nurturing presence." She later thanked Aaron Dessner of The National who made great contributions to her most recent albums Folklore and Evermore.
"I think any songwriter will tell you when you get an idea, you're not quite sure where it floated down from, but if you can grab onto that idea and turn it into something, a piece of music, that's where craftsmanship comes in," Swift said later in her speech. "And that's where you have the opportunity to learn and to nurture that craft."
Taylor Swift's Evermore is available now.