Taylor Swift Releases 'The Lakes (Original Version)'
'The Lakes (Original Version)' was released on the one year anniversary of 'folklore.'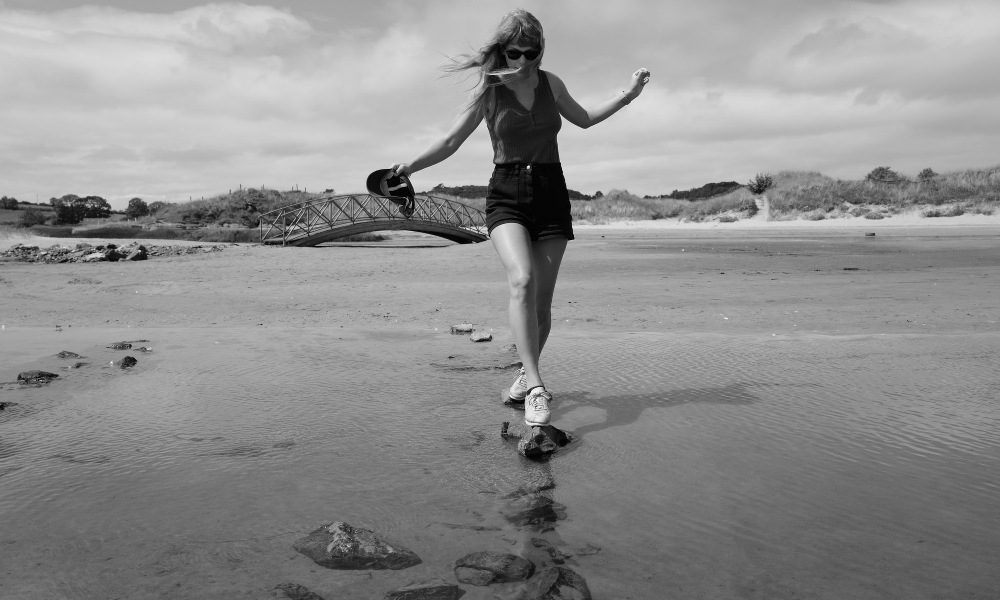 To celebrate the one anniversary of her eighth studio album, folklore, Taylor Swift has given fans one more surprise: the original version of the album's bonus track, "The Lakes."
"It's been 1 year since we escaped the real world together and imagined ourselves someplace simpler," Swift wrote on Saturday morning (July 24). "With tall trees & salt air. Where you can wear lace nightgowns that make you look like a Victorian ghost & no one will side eye you cause no one is around.
"To say thank you for all you have done to make this album what it was," she continued, "I wanted to give you the original version of The Lakes. Happy 1 year anniversary to Rebekah, Betty, Inez, James, Augustine and the stories we all created around them. Happy Anniversary, folklore."
Billboard's Senior Director, Jason Lipshutz, profiled Jack Antonoff in this week's Billboard digital cover story, who revealed that "The Lakes" originally existed in a "big orchestral version," before Swift decided to change the song into the one we know today. In the days following the interview, Swifties across social media asked to hear the original version of the track.
"On one of my favorite songs on [Swift's] Folklore, 'The Lakes,' there was this big orchestral version, and Taylor was like, 'Eh, make it small,'" Antonoff says in the story with Lipshutz. "I had gotten lost in the string arrangements and all this stuff, and I took everything out. I was just like, 'Oh, my God!' We were not together because that record was made [remotely], but I remember being in the studio alone like, 'Holy s__t, this is so perfect.'"
Back in June, Swift announced that the next album she will release will be a re-recording of 2012's Red. In the midst of a long note about heartbreak that she posted to Twitter, Swift wrote, "Imagining your future might always take you on a detour back to the past. And this is all to say, that the next album I'll be releasing is my version of Red." The album will be released on November 19.