Terry Jones, 'Monty Python' Actor, Comedian & Director, Dies At 77
In tribute, Sir Michael Palin said, "He was the complete Renaissance comedian – writer, director, presenter, historian, brilliant children's author."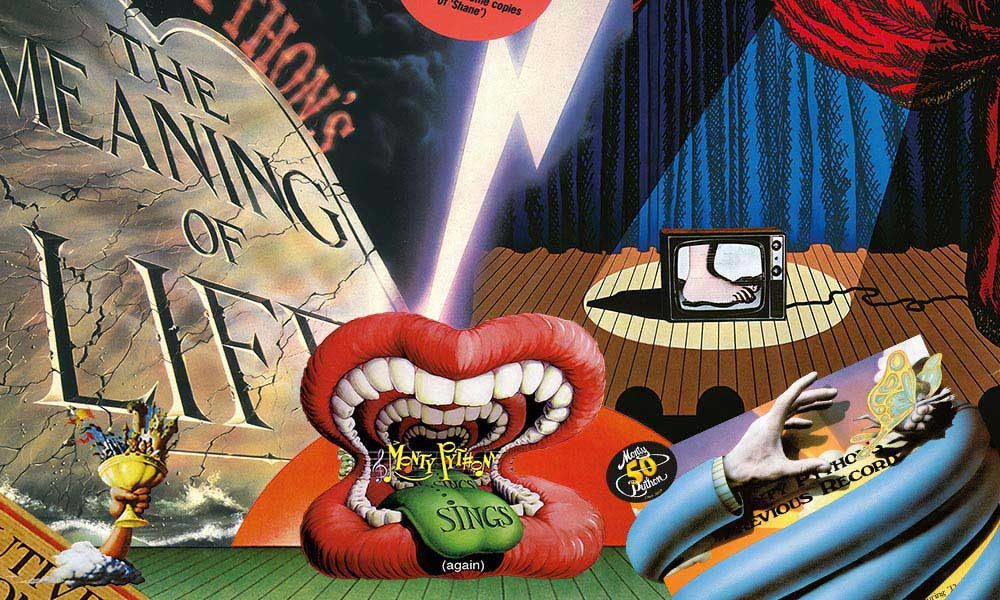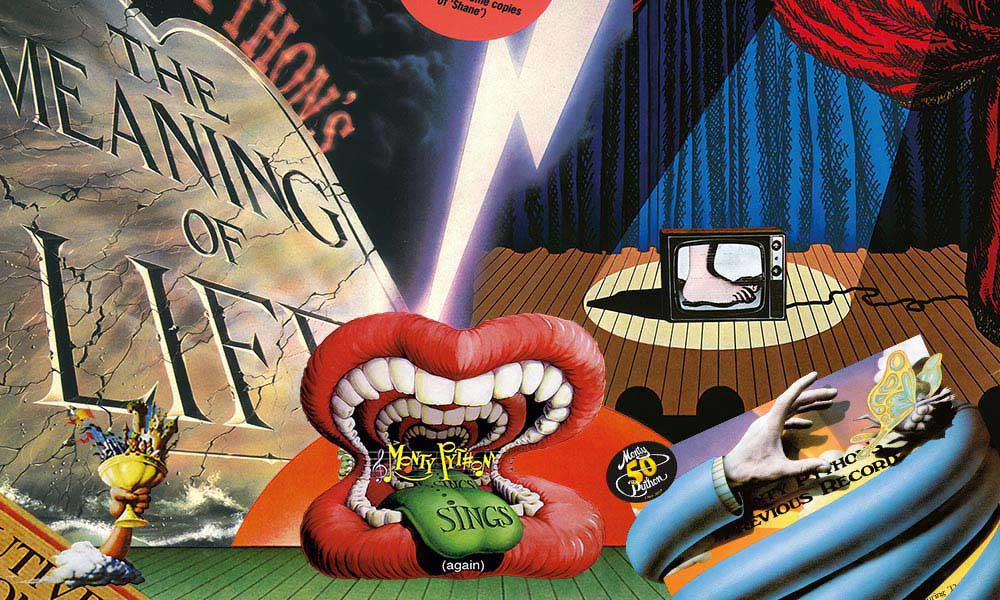 The 'Monty Python' actor and comedian Terry Jones has passed away at the age of 77, his agent has said.
Jones was diagnosed with primary progressive aphasia in 2016, a severe variant of dementia which affects his ability to communicate.
In a statement, Jones' family said: "We are deeply saddened to have to announce the passing of beloved husband and father, Terry Jones. Terry passed away on the evening of 21 January 2020 at the age of 77 with his wife Anna Soderstrom by his side after a long, extremely brave but always good humoured battle with a rare form of dementia, FTD.
"Over the past few days his wife, children, extended family and many close friends have been constantly with Terry as he gently slipped away at his home in North London. We have all lost a kind, funny, warm, creative and truly loving man whose uncompromising individuality, relentless intellect and extraordinary humour has given pleasure to countless millions across six decades."
Fellow Python member and close collaborator Sir Michael Palin said in a statement: "Terry Jones was one of my closest, most valued friends. He was kind, generous, supportive and passionate about living life to the full.
"He was far more than one of the funniest writer-performers of his generation, he was the complete Renaissance comedian – writer, director, presenter, historian, brilliant children's author, and the warmest, most wonderful company you could wish to have."
Born in Colwyn Bay, Wales, in 1942, Terry Jones moved to England as a child, growing up in Surrey. While at Oxford studying English literature, he met fellow student Palin while performing in the Oxford Revue. After university, along with Palin, Jones wrote and performed in a string of TV shows alongside other future stars of British comedy – including John Cleese, Graeme Garden, Bill Oddie, Eric Idle, Peter Cook and David Jason – on The Frost Report, Do Not Adjust Your Set and The Complete and Utter History of Britain.
In 1969, Palin and Jones joined Cambridge graduates Cleese and Graham Chapman – along with Idle and animator Terry Gilliam – on a BBC comedy sketch show. Eventually broadcast under the title Monty Python's Flying Circus, it ran until 1974, with Jones largely writing with Palin (complementing Cleese's partnership with Chapman).
Seemingly chaotic, frequently surreal and formally daring, Monty Python's Flying Circus would became one of the most influential shows in BBC history, revolutionising comedy formats, spawning scores of catchphrases, and inspiring an entire generation of comedians. Jones's fondness for female impersonation was a key feature of the show, as was his erudite writing.
After the sketch-compilation feature And Now For Something Completely Different (released in 1971 with the ultimate intention of breaking the show in the US), the troupe embarked on an original film, Monty Python And The Holy Grail, and Jones got his chance to direct, in conjunction with Gilliam. He was very much signed up to Python's democratic instinct: "If all six of us laughed at something, then we all felt, 'That's OK, we can go ahead with that.' And, for me, it was just a question of getting that on the screen, getting that moment of us sitting around the read-through, that moment where we all laughed."
Jones took over the Pythons' next film, The Life of Brian, as a solo director, with Gilliam opting to concentrate on the film's design. Backed by George Harrison's HandMade films and released in 1979, the religious satire proved a major commercial hit as well as sparking global controversy. Jones made a memorable screen contribution as Brian's mother, squawking to the assembled worshippers: "He's not the messiah, he's a very naughty boy!"
Jones then directed the Python's 1983 release, The Meaning of Life, on an even more elaborate scale, stitching together sketches, musical numbers and complex effects scenes. The film also contains arguably Jones's most famous on-screen character: the giant Mr Creosote, who explodes after a final "wafer-thin mint".
Post-Monty Python, Jones went on to work on a huge variety of projects. With Palin, he created the successful TV series Ripping Yarns and on his own devised Personal Services, a comedy based on the real-life story of suburban brothel-keeper Cynthia Payne, which was released in 1987. He followed this up in 1989 with Erik The Viking, which starred Tim Robbins as a reluctant pillager, and was based on his own children's book published in 1983.
As well as Erik the Viking, Jones was able to indulge his own fervent interest in ancient and medieval history in TV series, including Crusades (1995), Medieval Lives (2004) and Barbarians (2006), which he presented with infectious enthusiasm. He also published two books on Chaucer and created the kids' TV cartoon Blazing Dragons, which ran for two seasons from 1996-98 and told the history of chivalry from the dragons' point of view. Jones was also a prolific writer of children's books, including self-originated fairytales such as Nicobobinus.
Tributes have been pouring in on social media for the seminal comedic actor, who was diagnosed with dementia in 2016.
The Thick of It writer Simon Blackwell tweeted: "Lovely Terry Jones, the heart of Python. Ripping Yarns remains so gloriously funny, and Bert Fegg's Nasty Book For Boys & Girls made me laugh like a small fool when I was eight. Very sad to see him go."
"Farewell Terry Jones," tweeted Stephen Fry. "The great foot has come down to stamp on you. My god what pleasure you gave, what untrammelled joy and delight. What a wonderful talent, heart and mind."
Format:
UK English