Demi Lovato's New Talk Show 'The Demi Lovato Show' Gets Roku Premiere Date
The singer's short form series will launch as a Roku Original on July 30.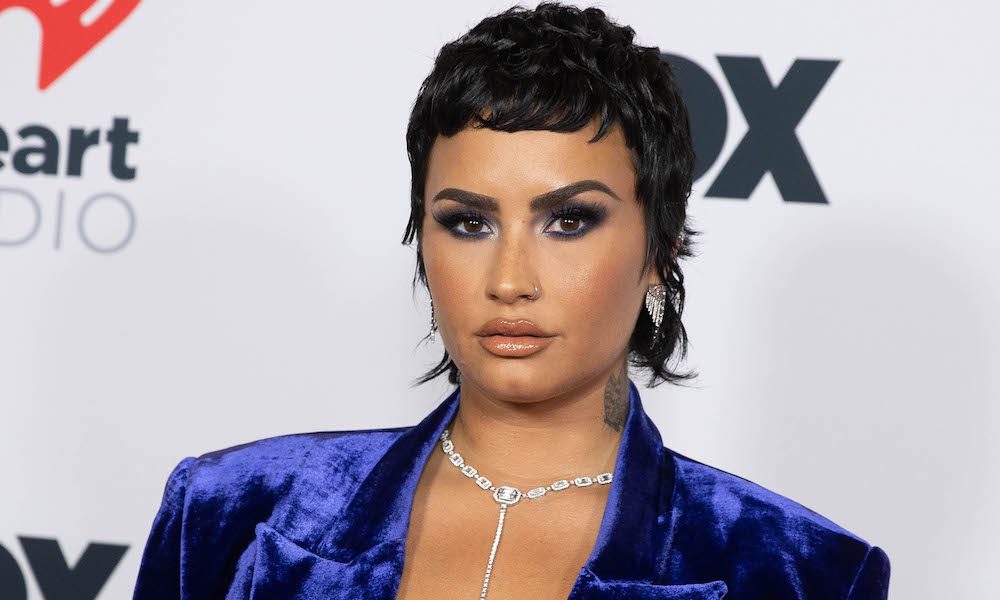 Demi Lovato's new talk show The Demi Lovato Show will be premiering on the streaming service Roku on July 30. A Roku Original will provide an opportunity for the multi-platinum selling musician to hold unfiltered conversations with their guests that range from intense discussions about mental health, feminism, activism, feminism, gender identity, sex and body positivity, and more to more playful discussions about UFOs, the topic of Lovato's forthcoming Peacock docuseries Unidentified with Demi Lovato.
"Some conversations can be difficult, but I've never been one to shy away from speaking candidly about things," Lovato said of the content slated for The Demi Lovato Show. "We wanted to create a space that normalizes living your own truth – where people can speak, engage and more importantly, learn, together."
Featured guests on The Demi Lovato Show thus far include actress Lucy Hale, online influencer and beauty guru Nikita Dragun and actress Jameela Jamil. Lovato will also be speaking with experts across a number of fields for their perspectives and commentary.
"There's something therapeutic about having raw discussions that people can relate to and with The Demi Lovato Show no topics are off-limits and opinions are welcome," they continued. "I'm so excited for people to see how these conversations unfold on the Roku Channel."
The Demi Lovato Show is only one of the many prospects the singer is pursuing at the moment. Earlier this year, they released their seventh studio album Dancing With The Devil, The Art of Starting Over. The project debuted at No.1 on the Billboard 200 and featured collaborations with Ariana Grande, Saweetie, Noah Cyrus, and more. It arrived alongside a multi-part YouTube documentary, Dancing With The Devil, which outlined the creation of the album and Lovato's personal struggles along the way.
In May, Lovato launched their debut podcast series 4D with Demi Lovato. Similar to the setup of The Demi Lovato Show, the podcast features in-depth conversations with a collection of guests. The podcast's first season has featured appearances from Jane Fonda, Drew Barrymore, Patricio Manuel, and more. Lovato will also be starring in and executive producing the upcoming NBC series Hungry.
Demi Lovato's Dancing With The Devil… The Art Of Starting Over can be purchased here.