Watch The Killers Perform 'Caution' Live From Their Bathroom
Brandon Flowers and Ronnie Vannucci Jr. play their new single for Jimmy Kimmel's daily "Quarantine Minilogue".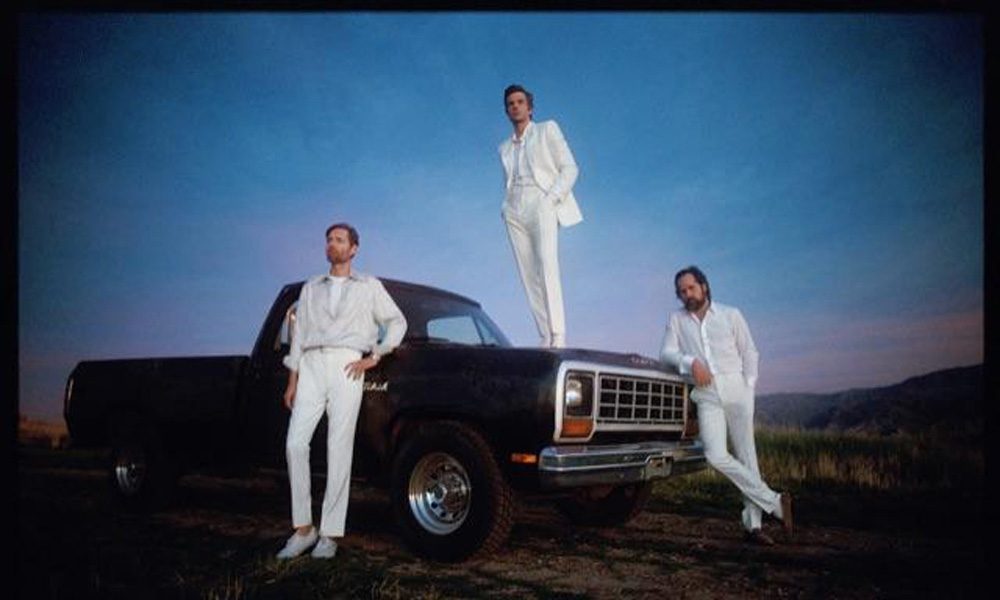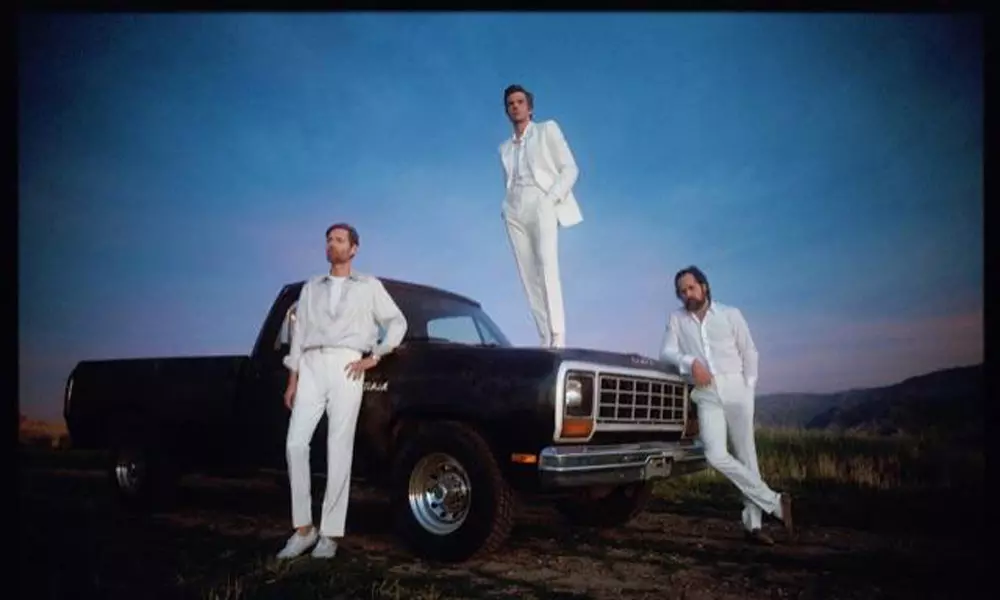 On Friday, The Killers' frontman, Brandon Flowers, and drummer Ronnie Vannucci Jr. got creative for a live rendition of their newest single, 'Caution', on Jimmy Kimmel's Instagram, as part of the late-night talk show host's daily "Quarantine Minilogue". An aptly-titled song for self-isolation, 'Caution' comes ahead of The Killers' sixth studio album, Imploding The Mirage, due out this Spring.
The bandmembers were in top shape as they performed live from "A sterile location" (Flowers' bathroom at his home in Utah). Flowers manned the keyboard and sang while Vannucci Jr. helmed an acoustic guitar. Earlier this week, Flowers posted a video on the band's Twitter from a different bathroom – washing his hands properly while singing 30 seconds of the group's 2003 hit song, 'Mr. Brightside'.
In addition to their performance, Flowers and Vannucci Jr. – who share a hometown of Las Vegas with Kimmel – marvelled at the fact that the city's famous strip had turned off its iconic neon lights, in light of the Coronavirus pandemic. Flowers recalled the only other time that this had occurred in his lifetime: "I remember when Sinatra died, they turned the lights down for like a minute. That was a big deal – out of respect, they turned some lights off."
Flowers and Vannucci Jr. also encouraged viewers to donate to the USBG Foundation's Bartender Emergency Assistance Program – a charitable organisation which looks after the stability and wellness of service industry professionals. Vannucci – whose mother was a cocktail waitress at the famed Caesar's Palace for many years, and whose father was a bartender – shared that, "I think about those people – especially when your town is closed down, they rely on those tips and that bread".
On Friday, The Killers dropped a new music video for 'Caution', which intercuts footage of the group performing live, along with clips from a short film that the band has made in conjunction with director Sing Lee. The film will be coming soon to Apple Music, in conjunction with Imploding The Mirage.
Listen to the best of The Killers on Apple Music and Spotify.
Format:
UK English