Michael Jordan Doc 'The Last Dance' Offers A Much-Needed Musical Throwback
The Chicago Bulls docuseries scores big when it comes to nostalgia, thanks to an effective dose of old-school hip-hop.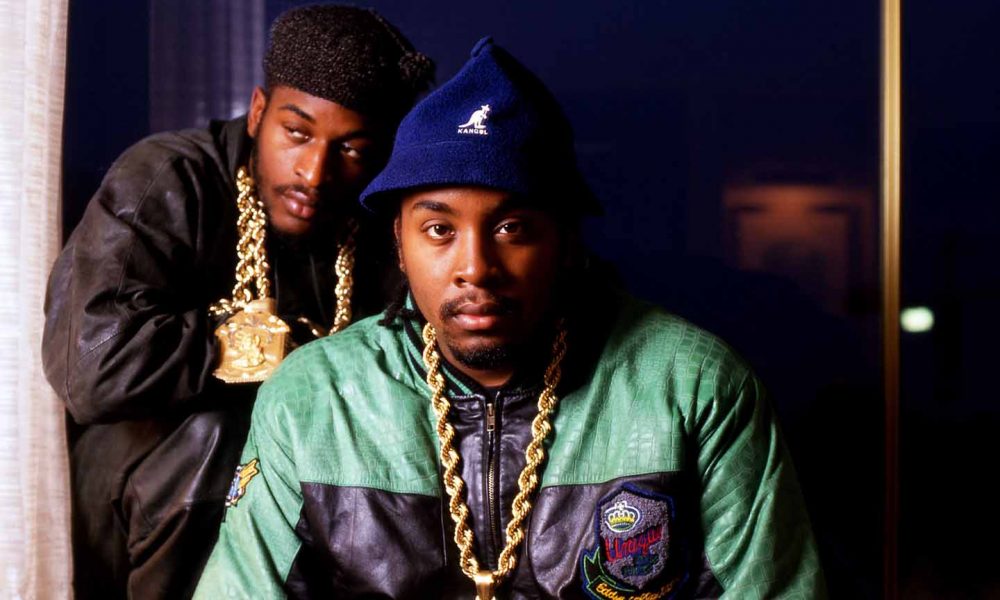 The Last Dance, the captivating 10-part ESPN docuseries which profiles basketball legend Michael Jordan and his final season with the Chicago Bulls is just as much of a time capsule of sports history as it is of hip-hop.
Filmed during the 1997-1998 season, when star players like Jordan, Scottie Pippen and Dennis Rodman led the Bulls to their third straight NBA championship victory, the series offers a much-needed dose of late-80s and 90s nostalgia, thanks to a treasure trove of choice, old-school hip-hop cuts.
Trailer: "The Last Dance" 10-part documentary on Michael Jordan and the Chicago Bulls
Music supervisor Randy Chung and director Jason Hehir were masters when it came to pairing music with some of the greatest basketball shots in history. In the first episode, for instance, they used Eric B & Rakim's 1987 hit, 'I Ain't No Joke', off the hip-hop duo's debut, Paid In Full, during a montage of Jordan's early years with the Bulls. The driving beats and police sirens of LL Cool J's 'I'm Bad', from the same year, meanwhile, are featured in episode two, which profiles Scottie Pippen's rise to fame.
"I was blown away," LL Cool J said of the sync in an interview with The New York Times. "I'm not just saying that because it's my song, either – I just thought it worked."
Eric B. & Rakim - I Ain't No Joke
When it came to finding music to complement basketball bad boy Dennis Rodman, the duo chose the Beastie Boys' 'The Maestro', off 1992's Check Your Head. In an interview with Vice, Chung explained, "Not only is it sort of emblematic of the era, but it just represented Rodman perfectly. It's not a hip-hop song; it's not a rock song. It's a little bit of everything, a little punk rock. It just works so well for Rodman."
While hip-hop is the foundation of the soundtrack, the series also dips into other musical territories.
"The entire story of the Bulls for someone like me, who's 43 years old, is grounded in nostalgia," Hehir told The New York Times. "I really wanted to reflect the music of the times in telling the story of the '80s and '90s and the world the Bulls were living in."
Episode Four, which shines a spotlight on coach Phil Jackson, delves into rock, using Cream's very first single, 'I Feel Free', off 1967's Fresh Cream. The finale, meanwhile, serves-up a bit of 90s electro-pop with the hit 'Connected', from British electronica/hip-hop group, The Stereo MCs. Prince's 'Partyman', from the 1989 Batman soundtrack, is also a standout sync, paired with an Episode Three montage of Jordan's astounding plays. No one can argue with the song's lyrics, as they proclaim, "All hail the new king in town".
Other highlights include Black Sheep's iconic 1991 single, 'The Choice Is Yours', off A Wolf In Sheep's Clothing, as well as A Tribe Called Quest's 'Can I Kick It?' off their pioneering debut, 1990's People's Instinctive Travels and the Paths of Rhythm.
Kool Moe Dee - How Ya Like Me Now (Official Music Video)
Kool Moe Dee's 'How You Like Me Now', the 1987 hit which manages to squeeze in three scorching James Brown samples ('Night Train', 'Papa's Got A Brand New Bag' and 'Talking Loud And Saying Nothing') also drives a memorable scene, in which Bulls general manager Jerry Krause attempts to dance the hugely popular (and hugely 90s) running man.
Now, more than ever, as sports games are on hold, The Last Dance offers fans the chance to re-live some of the greatest NBA games ever played, all while enjoying some of the best hip-hop cuts from the last three decades.
The Last Dance airs on ESPN and Netflix, from Sunday, 19 April through Sunday, 17 May.
Listen to The Last Dance playlists on Apple Music and Spotify.
Format:
UK English