The Pythons & Hawking Conquer The Galaxy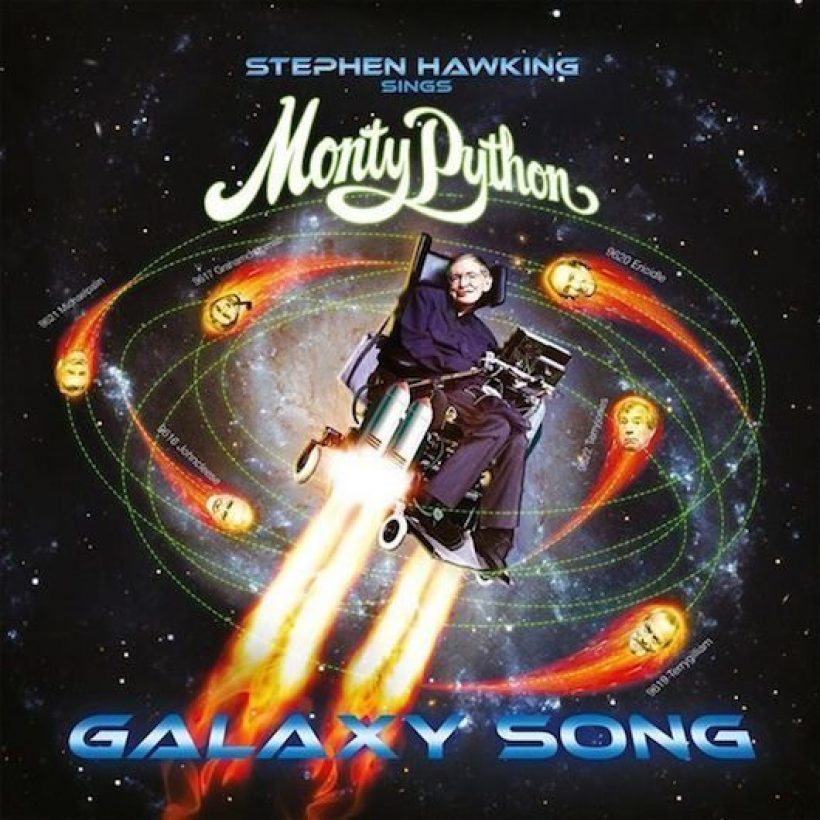 A new recording of Monty Python's 'Galaxy Song' with lyrics sung by Professor Stephen Hawking will be out as a seven-inch single, in a limited edition of 1,000 copies, for Record Store Day 2015 on April 18. It was released as a digital download yesterday (13).
Written by Eric Idle and John Du Prez, the song was first featured in the 1983 film 'Monty Python's The Meaning Of Life.' The new version is described as "an intricate and informative lecture on the enormity of the universe, fashioned into a bewitching and, above all, highly amusing pop song." With its previous lead vocal by Idle, it was previously included on the 'Monty Python Sings' album in 1989 and the 2014 reissue 'Monty Python Sings (again)'.
During Python's reunion 'Monty Python Live (mostly) – One Down Five to Go' shows at The 02 in London last year, a filmed insert showed Professor Brian Cox berating the scientific inaccuracy of the 'Galaxy Song' lyrics. Then Professor Hawking knocked him to the ground and proceeded to recite the 'Galaxy Song' lyrics as he lifted off into outer space.
To mark the release of the new version of 'Galaxy Song', the classic 1970s arcade game 'Asteroids' has been revamped for a Python/Hawking "takeover." The game's central spaceship, now replaced by a rocket-propelled, heavily armed Hawking, must shoot and destroy the Monty Python asteroids (represented by the heads of each of the Python team) before they collide with the good Professor. Points are awarded for shooting all Pythons, wiping out all the bearded Pythons, taking down Brian Cox and zapping both Terrys, Jones and Gilliam.
Click here to play the Monty Python Asteroids game.
Format:
UK English