Watch The Queens Hit The Studio In Music Video For 'Lady Z Strikes Back (Can't Stop You)'
The track features Remy Ma, who will have a recurring role in the series.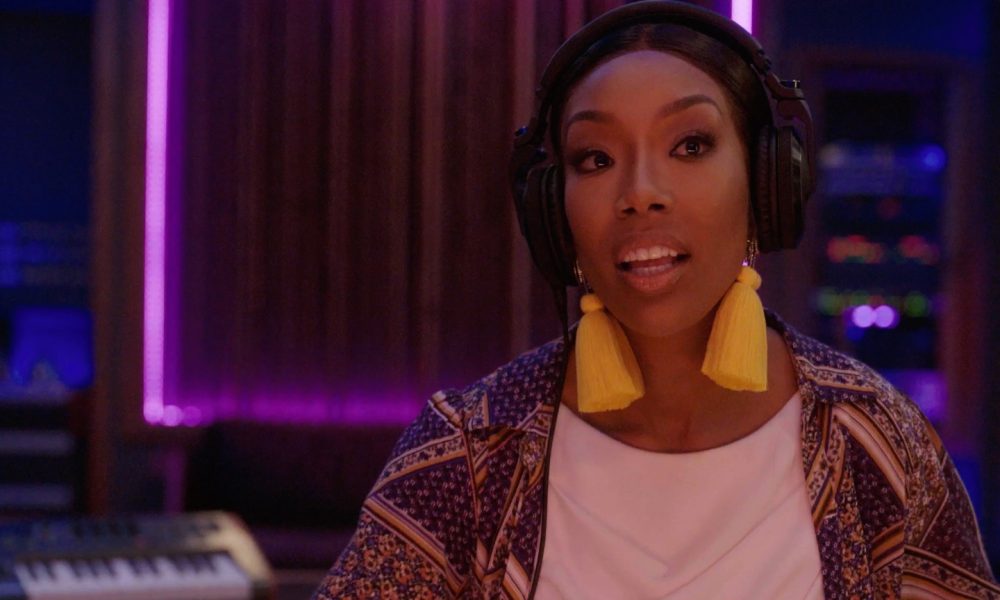 The Queens have released a music video for "Lady Z Strikes Back (Can't Stop You)," featuring new cast member from Queens Remy Ma. Remy Ma will have a recurring role on the show.
The video shows the group in the video, laying down ferocious bars and nodding along as each member showcases their strongest lines.
Queens Cast, Remy Ma, ft. Brandy - Lady Z Strikes Back (Official Video)
The new ABC series stars Eve, Naturi Naughton, Nadine Velazquez, and Brandy as four '90s hip-hop legends, now in their 40s, who reunite for a chance to recapture their fame.
Created by Zahir McGee, all the original music in Queens, is performed by the show's stars at the direction of executive music producer Swizz Beatz. Tune in every Tuesday at 10/9C on ABC to see the full performances.
Back in November, the group dropped "Girls Gonna Run That," and performed an attention-grabbing rap battle. "Love is a marvelous crime and I'm happy to sin / Look at life in the eyes of God and imagine it's him / Walk on the clouds jump over the moon be a star / So proud of my creation how beautiful you are," Brandy raps on the intro to "Girls Gonna Run That."
The two then freestyle over Black Rob's "Woah," before shifting into Julez Santana and Cam'Ron's "Oh Boy," and hit the apex over Mobb Deep and Lil Kim's "Quiet Storm."
The visual shared for the track features clips from the series pointing towards the song's narrative connection to the story. Later on, it shows all four women in the recording studio running through their verses and hyping each other up.
The music in Queen consistently steals the show. Swizz Beatz reflected on the talent, saying, "To see these Queens come together in unity is amazing in 2021. This show is special in many ways to me and it's an honor to be the Executive Music Producer."