Eve, Brandy, Naturi Naughton & Nadine Velazquez Share New Songs From ABC Series 'Queens'
The tracks 'Hear Me' and 'The Introduction' arrive with official music videos featuring footage from the show.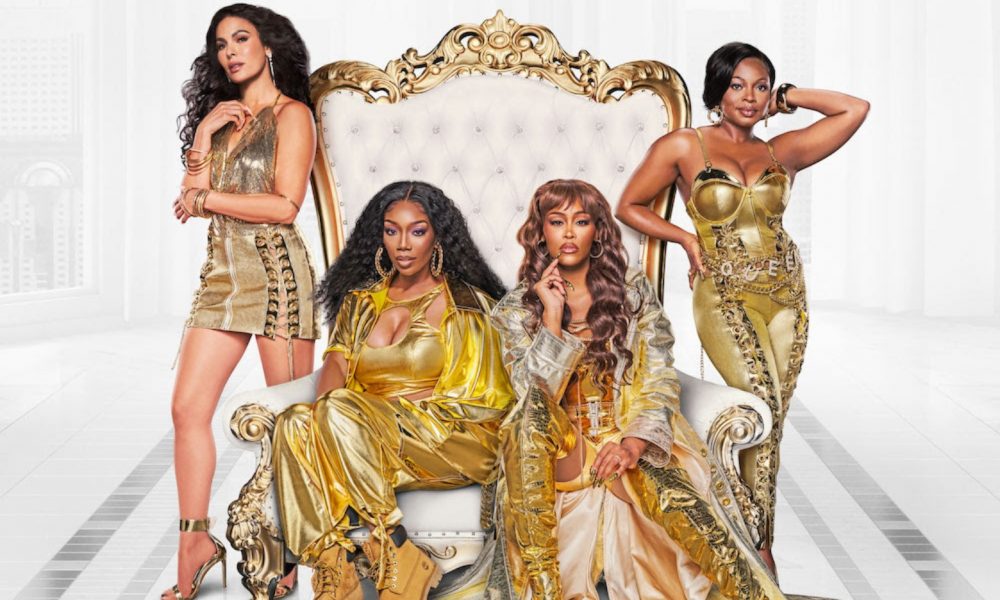 Following the premiere of the ABC series Queens, the show's supergroup made up of Eve, Naturi Naughton, Nadine Velazquez, and Brandy have shared two new songs via Def Jam Recordings. "Hear Me" and "The Introduction" appeared alongside the previously released "Nasty Girl" in the debut episode. Each song arrives with an original music video featuring clips from the show slotted between performance visuals.
Queens follows the four artists as hip-hop legends of the 90s taking a shot at catching a second wave of fame in their 40s. With Eve as Brianna aka Professor Sex, Naughton as Jill aka Da Thrill, Velazquez as Valeria aka Butter Pecan and Brandy as Naomi aka Xplicit Lyrics, the four-piece group leans into the classic markers of hip-hop culture within their music and visuals.
For "Hear Me," Brandy softly croons over an acoustic guitar melody, singing: "But hear me / I'm standing outside your door / Hear me / I don't wanna be afraid no more / I just wanna love you best I can / And in return I'll try to understand / All of the hurt I caused when I was lost and weak / I hope that you hear me."
Queens Cast, Brandy - Hear Me (Official Video)
"The Introduction" pairs the four-piece with Nigerian musician and actress Pepi Sonuga who portrays Lauren Rice in the show. The freestyle-formatted hip-hop track puts a spotlight on the artists' lyricism as they stand in a cipher-like circle and bounce off of each other's words.
Eve, Naturi Naughton, Nadine Velazquez, Pepi Sonuga, Brandy - The Introduction (Official Video)
The two songs arrive with a new performance video of "Nasty Girl" following the release of the official music video. The visual features a high production performance complete with pyrotechnics, floor to ceiling screens, and neon lights brightening up the stage.
Queens Cast, Eve, Naturi Naughton, Nadine Velazquez, Brandy - 2021 Nasty Girl Performance
All of the music in Queens was crafted specifically for the series by executive music producer Swizz Beatz. "To see these Queens come together in unity is amazing in 2021," he said in a statement. "This show is special in many ways to me and it's an honor to be the Executive Music Producer."
Stream or purchase "Nasty Girl," "The Introduction" and "Hear Me" from ABC's Queens.