The Weeknd Shares Original Video For His Hit 'Can't Feel My Face'
The Weeknd shared what was supposed to be the original video and was later replaced 'due to a shift in creative direction.'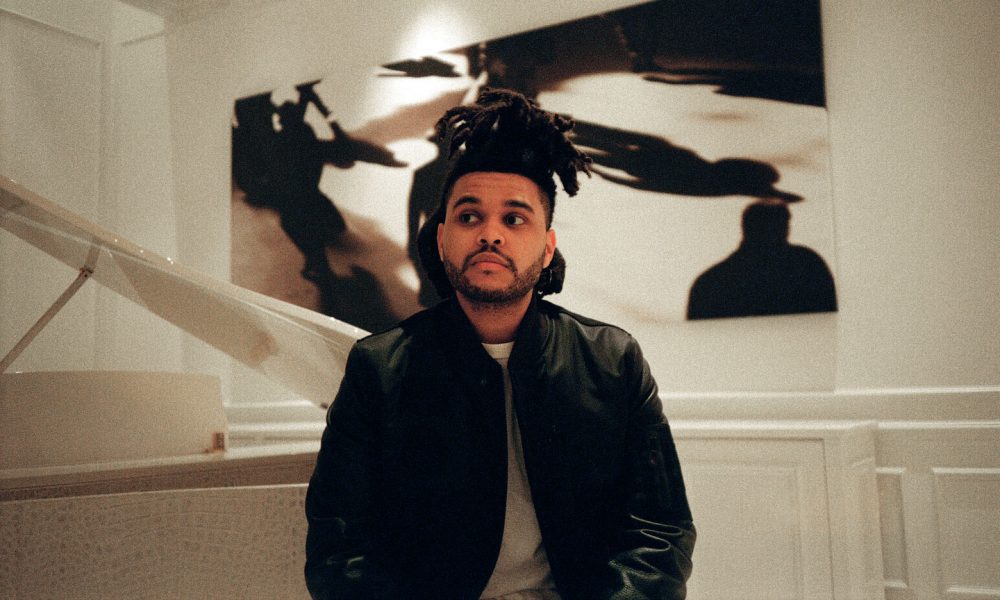 The Weeknd continues to surprise fans in the lead up to his forthcoming album, dropping an alternative video for his 2015 hit "Can't Feel My Face," that's more suited to his After Hours persona.
In the original video, the Weekend performs to a disinterested audience at a small nightclub, until someone in the audience tosses a lighter on stage on the crowd starts dancing while the Weeknd catches on fire.
This new version, also from 2015, is a most more debauched tale. On a scale from 1 to Prodigy's "Smack My B**h Up," it lands somewhere in the middle.
The Weeknd - Can't Feel My Face (Alternate Video)
Throughout the moody visual, the Weekend and his partner get hot and heavy in various locations (including maybe Brooklyn's infamous Union Pool?) dabble in drugs and get steamy on the dance floor. It feels like a perfect time capsule of his sound and aesthetic during this time when he was blowing up in the mainstream.
According to Variety, this video was supposed to be the original visual for the single, but was later replaced by the one we all know "due to a shift in creative direction."
Watch the original video below
The Weeknd - Can't Feel My Face (Official Video)
This past week actually marks the sixth anniversary of the Weekend's Beauty Behind The Madness album, from which "Can't Feel My Face" originally appeared on. Debuting at No. 1 on the Billboard 200, the album was anchored by a landmark song that shifted the trajectory of his career.
The lead up to the Weeknd's next project began in earnest last month, when he dropped his new single "Take My Breath." He also jumped on other artists' tracks, including Belly's "Die For It" and Kanye's "Hurricane," and has been dropping more gems from his back catalog with the standalone release of his 2011 mixtape Thursday.
Thursday was the second mixtape in his Trilogy series and was made available for the first time in its original format on streaming services, along with 2LP vinyl reissue.
Showtime also shared a new trailer for the documentary about the Weeknd's Super Bowl Halftime Show performance called The Show, which will premiere on September 24.