Showtime Shares New Trailer For The Weeknd Super Bowl Halftime Documentary, 'The Show'
The new trailer shows the elaborate planning that went into the Weeknd's historic Super Bowl performance.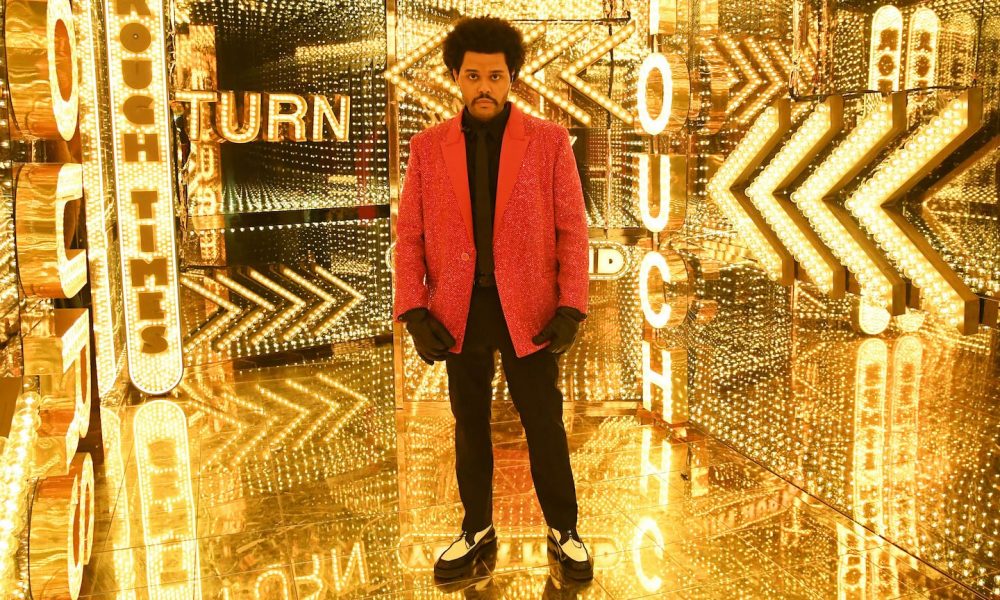 So how did the Weeknd pull off one of the most elaborate Super Bowl Halftime shows to date and in the midst of a pandemic no less? A new trailer from the upcoming Showtime documentary on the singer's historic performance during the 2021 game goes behind the scenes to show how it all came together.
The new clip shows the elaborate planning that went into the performance, which was seen by an estimated 100 million viewers worldwide.
THE SHOW (2021) Official Trailer | SHOWTIME Documentary Film
The film, titled The Show, was initially announced in February and is produced by Pepsi's in-house content studio and Boardwalk Pictures. Directed by Nadia Hallgren (the Michelle Obama Netflix documentary Becoming) the feature-length documentary is set to premiere on Showtime on Sept. 24.
"This documentary is a unique glimpse into the passion, work, and cinematic mindset that went into the creation of the show," said The Weeknd. "It extends the narrative for fans and viewers who like to get lost in how the historic show we all grow up watching is built."
"We get a window into the process of a diverse team of executives and creatives working at the highest level, in front of and behind the camera," shared director Nadia Hallgren. "It's fun to see these masters at work while they also uplift others. I hope this can inspire people to pursue big dreams."
Following the massive success of his album After Hours, the Weeknd has kicked off a new era, with the release of his recent single, "Take My Breath," off his forthcoming album which is expected to arrive sometime in the next few months.
The singer and actor, Abel Tesfaye, is also expanding his acting career, after appearing in the 2019 drama Uncut Gems.
Tesfaye will be starring in (and co-writing) a new HBO series with Euphoria's Sam Levinson, currently titled, The Idol. The singer also recently appeared alongside Nas in the new music video for "Die For It," by rising Canadian rapper Belly.
Listen to the best of The Weeknd on Apple Music and Spotify.