The Weeknd Reflects On His Career And Influences In New Interview
''After Hours' was the perfect piece of art for me to show my tenure in the industry.'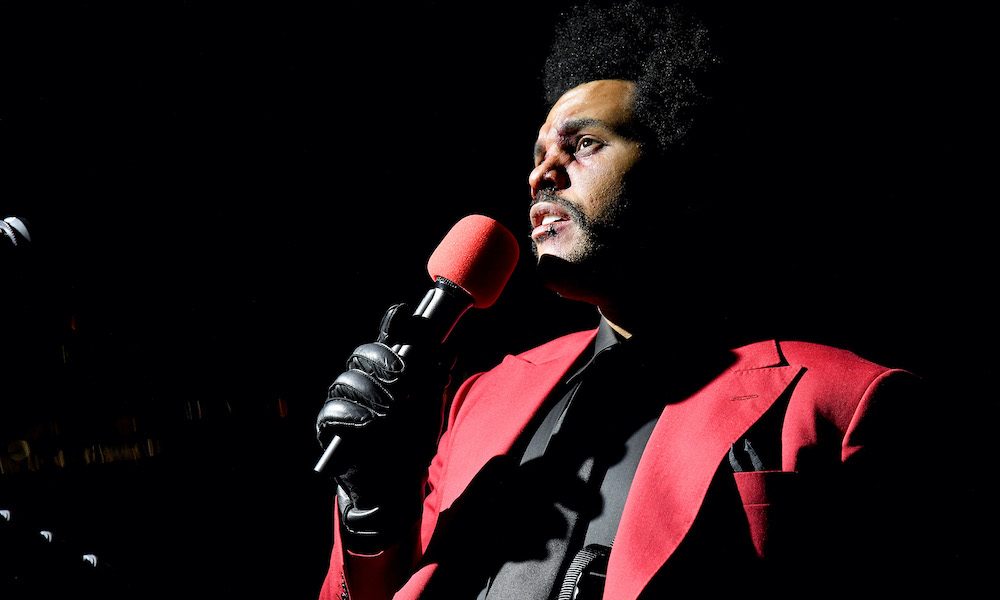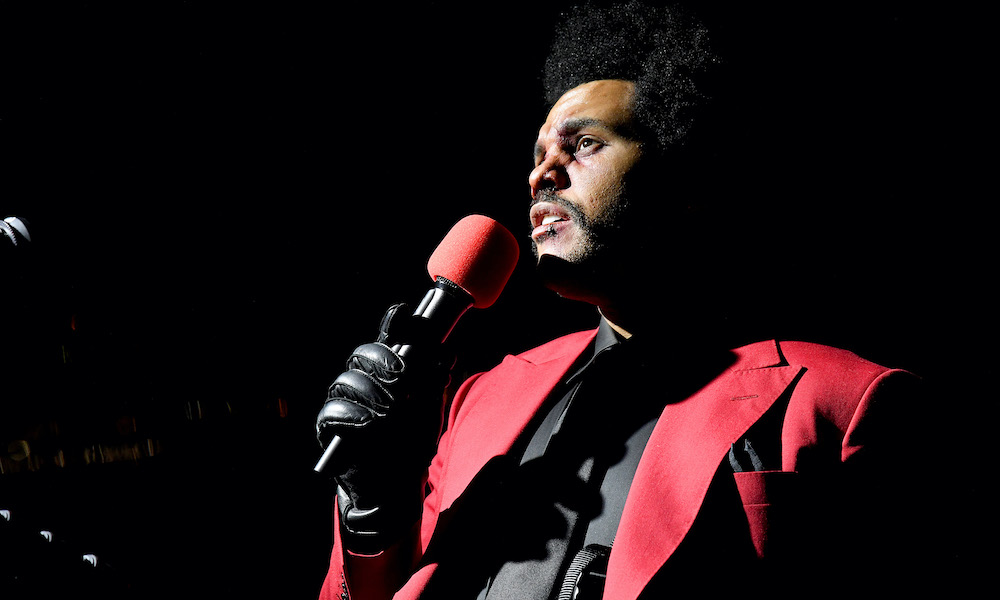 As he celebrates the tenth anniversary of his debut mixtapes, The Weeknd is the focus of a special edition of TMRW magazine. In a preview of the 100-page zine, TMRW shared excerpts from an in-depth interview with the chart-topping artist, in which he reflected on his early influences, his rise to stardom, and how this unprecedented year inspired him.
The Canadian artist, whose parents immigrated from Ethiopia, touched upon his unique musical roots. "My natural singing voice was inspired and shaped by Ethiopian music," he shared. "The older I got, I was exposed to more music, and my voice became a chameleon going into different characters with each album. By following my own path and breaking industry norms, it seems to be influencing others."
The Weeknd, who spent much of 2020 supporting his latest album, After Hours, in unique, virtual settings, also spoke about how the year's events affected him.
"I have been more inspired and creative during the pandemic than I might normally be while on the road…The pandemic, the Black Lives Matter movement and the tensions of the election have mostly created a sense of gratitude for what I have and closeness with the people near me," he revealed.
Looking back on the past ten years, he added, "I was laser focused back then and I'm laser focused right now. This has been the story of my 20s."
He continued, "I feel like I spent the last 10 years creating a sound and most of my career, I've either been running away from it or duplicating it. After Hours was the perfect piece of art for me to show my tenure in the industry."
The Weeknd's hotly-anticipated fourth studio album, which featured such hits as "Blinding Lights," "In Your Eyes," and "Heartless," dominated streaming platforms and airwaves throughout the year. The widely-acclaimed album debuted at No.1 in the US, UK, and Canada in March, and hit the top of the charts in multiple territories around the globe. More recently, After Hours has been ranked as one of the best albums of the year in more than 20 roundups, including those by Rolling Stone, Entertainment Weekly, NME, Billboard, and Complex.
Listen to the best of The Weeknd on Apple Music and Spotify.