The Who Show Solidarity With Ukraine Via New 'Beads On One String' Video
The clip contains images of anti-war protesters and photographs from the war zone.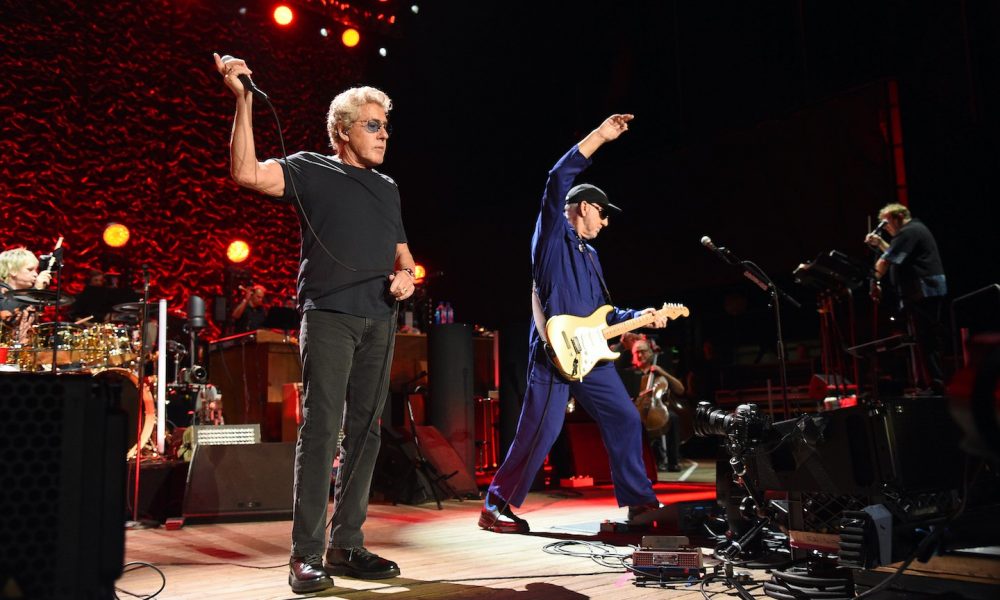 The Who have expressed their solidarity with the people of Ukraine by releasing a new video for Pete Townshend's own Yaggerdang remix of their song "Beads On One String." The clip contains images of anti-war protesters and photographs from the war zone.
The song was originally part of the band's much-lauded WHO album in 2019, and the remix came out in October 2020 to trail a deluxe version of the set. Townshend wrote the reflective piece with Josh Hunsacker, who he had met on Soundcloud.
Its sentiments are especially poignant in relation to the tragedy in Ukraine: Townshend explained on its previous appearance that, on a visit to London in 1932, the spiritual master Meher Baba "said that he had come to draw all the religions of the world together like beads on one string. We wait in hope, with love."
The Who: 'Beads on One String' 'Yaggerdang Remix' 2022
Last week, Townshend and Roger Daltrey issued a statement on Facebook addressing the Russian invasion of Ukraine, writing: "We stand by the people of Ukraine at this particularly harrowing time as we will stand for all whose freedoms are violated." The YouTube page for the video also has the website address of the Voices of Children Foundation, which is providing non-stop assistance to affected children and families from all over Ukraine, including emergency psychological assistance, and assisting in the evacuation process.
The statement was underneath a quote from American historian, playwright and philosopher Howard Zinn, which simply read: "There is no flag large enough to cover the shame of killing innocent people."
The Who return to live action on March 25 with an acoustic show at the Royal Albert Hall for Teenage Cancer Trust. Their The Who Hits Back! tour of North America begins its first leg on April 22, accompanied by full orchestras, with dates until May 28. Daltrey then begins his previously postponed 12-date solo tour of the UK on June 20, ending with a London Palladium show on July 17; The Who itinerary resumes on October 2 and ends on November 5.
To help children affected by the war in Ukraine, visit the Voices of Children Foundation website.