Tour Postponement Haunts Roger Daltrey Again, 'Who Was I' Moved To 2022
The delay is the latest in a series of postponements to have bedevilled Daltrey and The Who during the course of the pandemic.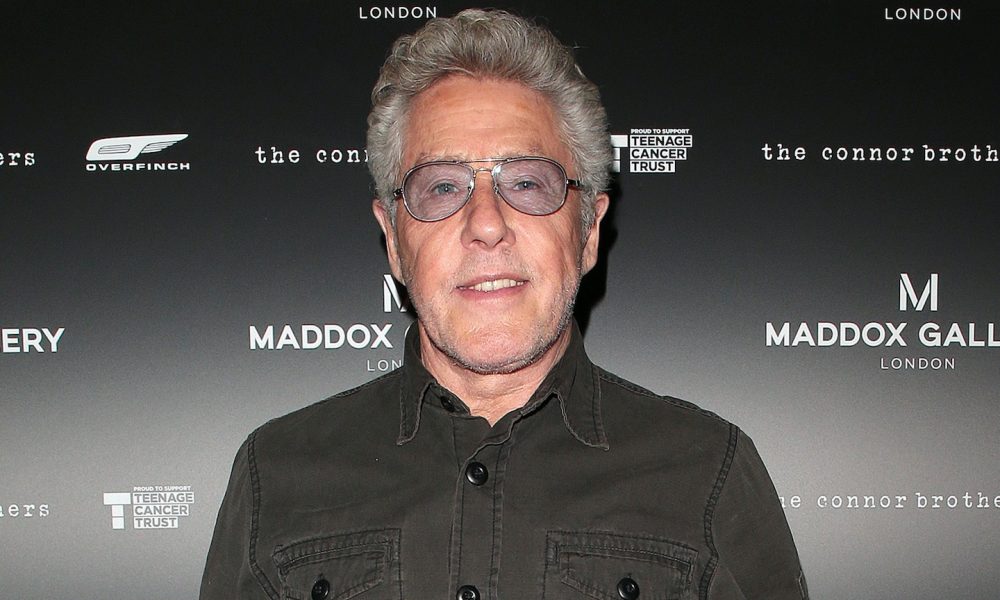 Roger Daltrey's Who Was I solo tour of the UK, which was due to take place in November and early December and include a date at the London Palladium, has been postponed until June and July of next year.
An announcement on The Who frontman's social media, and the band's, states: "Due to ongoing concerns about the uncertainty of the Covid-19 situation as it could affect his band, crew and audience, Roger Daltrey has decided to move his WHO WAS I solo UK tour to summer 2022.
"All rescheduled dates are listed below. If you already have tickets for the autumn dates, please hold on to them as they will be honored for the new summer 2022 dates." Tickets are available here.
The delay is the latest in a series of postponements to have bedevilled Daltrey and The Who during the course of the pandemic, which caused the postponement and the ultimate cancellation of their UK and Irish tour. That was first scheduled for March 2020 before moving back a year, and was then called off in February.
In an interview with BBC1's Andrew Marr Show earlier this month, Daltrey spoke of his need to play live. "I've got to get out there," he said. "For me, luckily enough, it doesn't have to be about money, it doesn't have to be about anything else. It's about being out there working, the contact with human beings. I've got to sing, I'm a singer. At my age, voices can act up on you.
"So I need to be out there. More than that, I've got to employ road crew," he continued. "Our road crews have been sitting there on £900 a month for 18 months. They are highly skilled, incredible people. Not anyone could do their job. Told to retrain.
"I'm worried about that, because if too many of them retrain and decide that it's much more comfortable to live in a house than spend your life travelling on a bus," he laughed, "we'll lose some of the best people in the industry."
Roger Daltrey's rescheduled Who Was I tour dates for 2022 are:
Monday 20 June 2022: Bournemouth BIC
Wednesday 22 June 2022: Brighton Centre
Friday 24 June 2022: Oxford New Theatre
Monday 27 June 2022: Portsmouth Guildhall
Wednesday 29 June 2022: Nottingham RCH
Friday 1 July 2022: Southend Cliffs Pavilion
Monday 4 July 2022: Birmingham Symphony Hall
Wednesday 6 July 2022: Glasgow Armadillo
Saturday 9 July 2022: Manchester 02 Apollo
Monday 11 July 2022: Liverpool Empire
Wednesday 13 July 2022 Newcastle City Hall
Sunday 17 July 2022: London Palladium
Listen to the best of Roger Daltrey on Apple Music and Spotify.