Tim Rice Honored As Songwriters Hall of Fame's Johnny Mercer Award Recipient
Rice is the second EGOT winner to receive the award.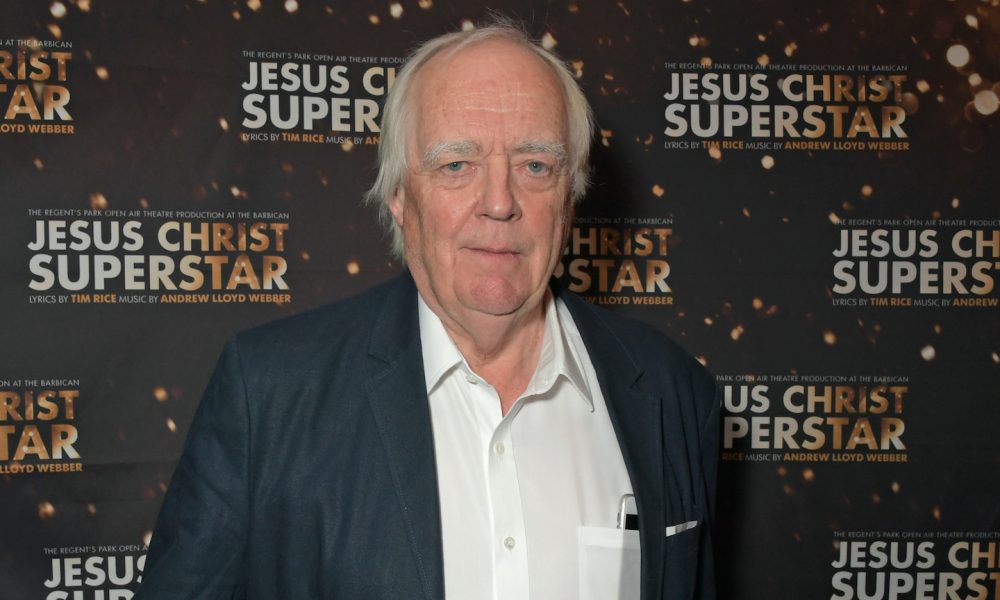 The Songwriters Hall of Fame has announced the newest recipient of their Johnny Mercer Award: musical theater legend Sir Tim Rice.
Rice is the second EGOT winner to receive the award following Alan Menken and is the most recent theater songwriter to be honored since Stephen Sondheim in 1999. Rice is set to receive the award at the 52nd annual Songwriters Hall of Fame Induction and Awards Dinner, held on Thursday, June 15, at the Marriott Marquis Hotel in New York City.
The Johnny Mercer Award is the highest honor bestowed by the Songwriters Hall of Fame, intended to be awarded "to a writer or writers already inducted into the Songwriters Hall of Fame and judged by the Nominating Committee as having established a history of outstanding creative works," according to their website.
Rice is best known for his work with Disney on Aladdin and The Lion King as well as for his collaborations with Andrew Lloyd Webber on shows including Joseph and the Amazing Technicolor Dreamcoat, Jesus Christ Superstar, and Evita. In 1994, he was knighted by Queen Elizabeth II for services to music.
SHOF Chairman Nile Rodgers says, "Tim Rice is an artisan. He has crafted some of the greatest lyrics and stories in musical history with Jesus Christ Superstar, and his incredible work with Andrew Lloyd Webber being amongst my favorites. In the 70s, we used to say, 'What's the Buzz' because of him. More than 50 years later, the buzz is still Tim Rice!"
In a statement of his own, Rice said, "I am truly honored to be chosen to receive the Johnny Mercer Award. My induction into the SHOF was itself a highlight of my writing career, and I never expected to receive any further recognition from the most distinguished gathering of songwriters in the world. So, I am bowled over (a cricketing metaphor) with gratitude. I have attended quite a few SHOF events in the past 25 years, and they have always been among the most enjoyable of entertainment world extravaganzas—unpretentious, unpredictable, and spectacular. So, June 15, 2023, is a golden booking in my electronic diary."