Tom Jones, Rodney Crowell, Billy Gibbons & More For Elmore James Centenary Album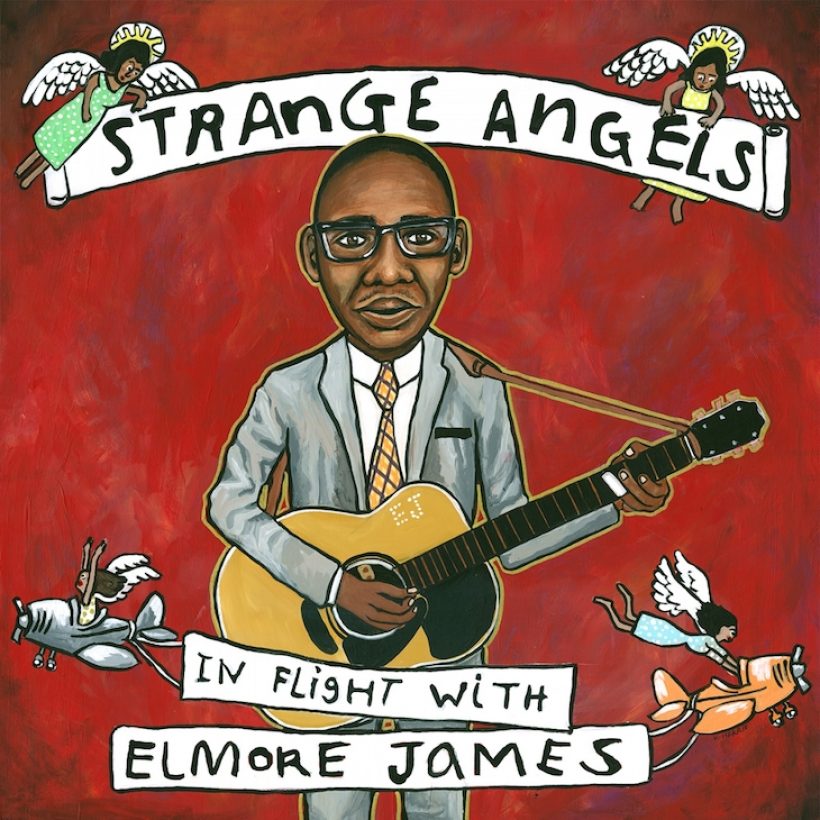 Tom Jones, Rodney Crowell, Bettye LaVette and Billy Gibbons of ZZ Top are among the artists contributing to an upcoming tribute to bluesmaster Elmore James. Strange Angels: In Flight With Elmore James will be released by Sylvan Songs Records on 26 January, one day before what would have been James' 100th birthday.
The album features 13 new versions of tracks from the halllowed body of work by the man widely known as the King of the Slide Guitar, born in Mississippi on 27 January 1918. The interpretations of James' catalogue include Crowell's take on 'Shake Your Moneymaker,' Lynne & Moorer's 'Strange Angels' and this stirring remake of ' Done Somebody Wrong' by Tom Jones:
Elmore James - Done Somebody Wrong (Featuring Tom Jones)
Another accomplished British vocalist, Mollie Marriott, gets bluesy on 'My Bleeding Heart,' as does Keb Mo' on 'Look On Yonder Wall.' LaVette delivers a soulful 'Person To Person' while Gibbons and Mickey Raphael guest on Warren Haynes' 'Mean Mistreatin' Mama.'
Haynes says that the latter track "was always one of my favourite Elmore songs. The original recording and performance has this nastiness that embodies where rock and roll came from. One of his best vocals."
Says Marriott: "I chose 'My Bleeding Heart' because I love the imagery it brings and It's a song that has stuck with me for many years. I love the attitude in it. Calling someone out with sheer frustration and yet you can still hear the heartbreak. He's not ashamed to admit loneliness but at the same time isn't begging anyone back, just fighting for his right."
Adds Crowell: "First time I heard 'Shake Your money Maker' by Elmore James, I was completely floored. I couldn't stop playing it for weeks. When I was asked to participate in the tribute, I jumped on it. Down and dirty, ethereal rock and roll is how I describe the song."
The album is produced by Marco Giovino, whose credits include Tom Jones, Robert Plant and Norah Jones), with executive producer Tom Siering. "Elmore James was one of the first bluesmen I heard that completely floored me upon my very first listen," says Giovino. "I had to brace myself for what I was hearing. I was completely taken aback."
Strange Angels was recorded in various locations including studios in Los Angeles, Nashville, Boston, and New York. The house band on the recordings is Elmore's Latest Broomdusters, who include Rick Holmstrom on guitar, Doug Lancio on slide guitar, Rudy Copeland (Hammond B3), Viktor Krauss (bass), Larry Taylor (bass) and Giovino himself on drums. The Broomdusters themselves on 'Bobby's Rock.'
All profits from the album will go the music community charity MusicCares and to New York organisation Edible Schoolyard NYC.  
The track listing for Strange Angels: In Flight With Elmore James is as follows:
1. Can't Stop Lovin' You – Elayna Boynton
2. Person to Person – Bettye LaVette
3. Shake Your Money Maker – Rodney Crowell
4. Done Somebody Wrong – Tom Jones
5. Mean Mistreatin' Mama – Warren Haynes with Billy Gibbons & Mickey Raphael
6. Dust My Broom – Deborah Bonham
7. It Hurts Me Too – Jamey Johnson
8. Strange Angels – Shelby Lynne & Allison Moorer
9. Look On Yonder Wall – Keb Mo'
10. My Bleeding Heart – Mollie Marriott
11. Hawaiian Boogie – Chuck E. Weiss
12. Dark and Dreary – Addi McDaniel
13. Bobby's Rock – Elmore's Latest Broomdusters
Explore our Tom Jones Artist Page.
Format:
UK English