K-Pop Group Tri.be Release Second Single Album, 'Conmingo'
Musically, the multinational group fuses a refreshing mix of dancehall and reggaeton beats.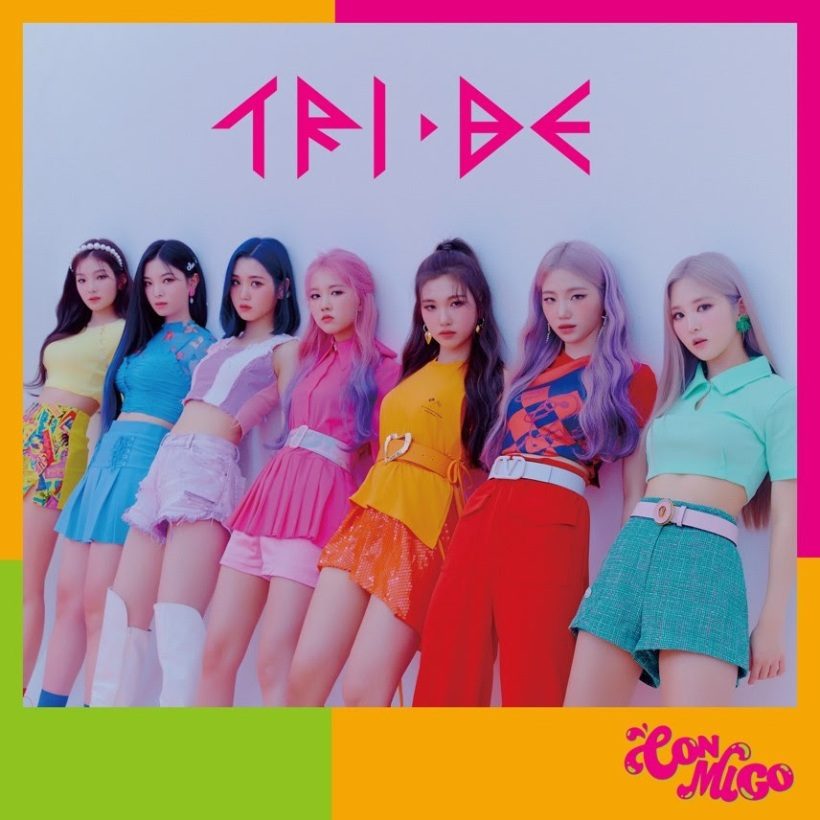 Universal Music Group Korea's first K-Pop idol group TRI.BE have released their second single album, Conmingo, today via Republic Records. It features the title track "Rub-A-Dum" and accompanying anthem "Loro." With Conmingo, the group amplifies their signature "Girl Swag," radiating self-confidence and joy.
As a high-energy call-to-arms, "Rub-A-Dum" nods to the timeless tale of the Pied Piper and invites fans to follow with the clarion call, "Everybody come play with TRI.BE," making it irresistible not to. On "LORO"―Spanish for "Parrot"―the band preach about finding confidence in your true self. Musically, the multinational group fuses a refreshing mix of dancehall and reggaeton beats.
Reflective of the title, Conmingo—or "With Me" in Spanish—the group welcomes an alliance from all who want to come and dance. "Rub-A-Dum" and "Loro" elevate TRI.BE's eclectic charisma as they continue their boundary-breaking rise.
The first-of-its-kind quadrilingual group, TRI.BE consists of seven members—Songsun, Jinha, Hyunbin, and Soeun hailing from Seoul, Kelly, and Jia from Taipei, and Mire from Tokyo—and speaks and sings in English, Chinese, Japanese, and Korean.
Earlier this year, they teamed up with two of the most famous K-Pop producers in the world, S.Tiger [Beast, IU, 4Minute, Momoland, EXID, T-ARA, Apink, HyunA] and none other than TRI.BE's supportive big sister EXID's ELLY, for the two tracks on TRI.BE Da Loca, generating five million-plus streams right out of the gate. The two have come together yet again with TRI.BE to create another exciting mini-album with Conmingo.
TRI.BE's name comes from the combination of the words "triangle," which signifies the most perfect shape, and "being," leading to the slogan, "We are perfect as we are." The group conveys the message of self-love and confidence by unapologetically flaunting their key concept of "Girl Swag."
Buy or stream TRI.BE's new single album, Conmingo.