Tyler Bryant & The Shakedown Share 'Shock & Awe', From New Album, 'Truth & Lies'
The Nashville quartet's new album is set for release on 28 June, via Spinefarm Records.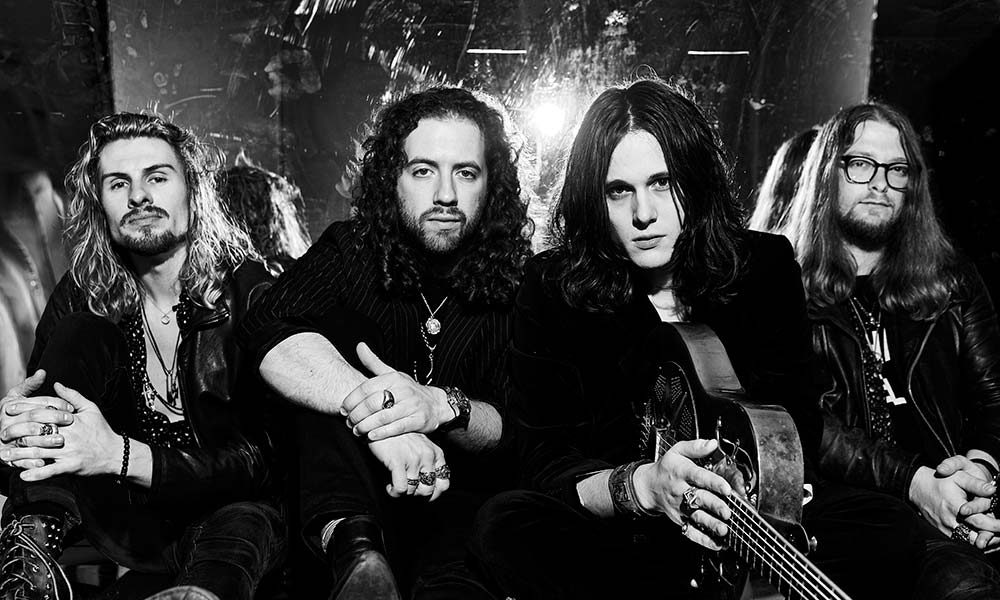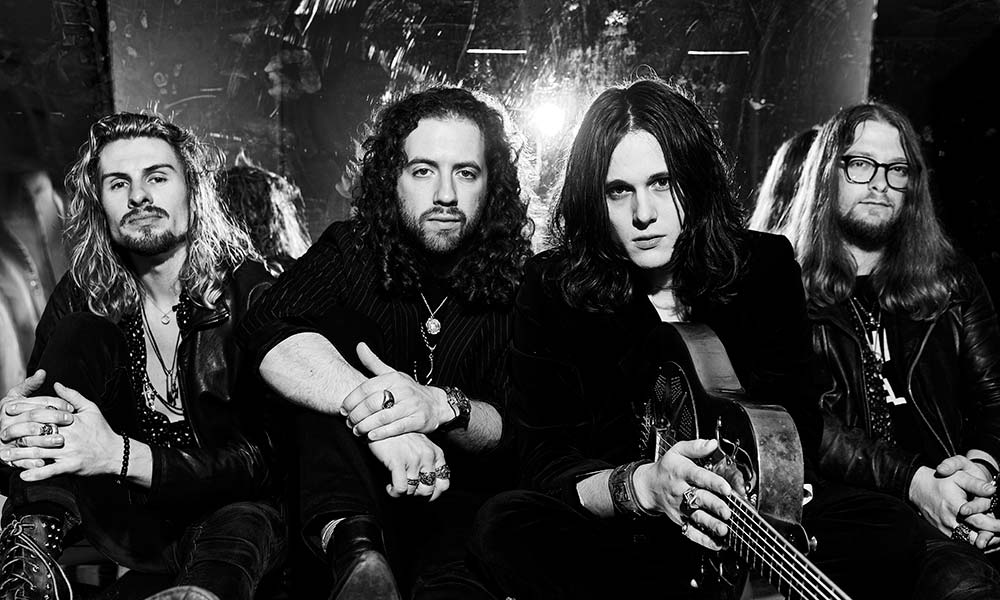 Nashville rockers Tyler Bryant & The Shakedown have shared the brand new song, 'Shock & Awe', which you can check out below.
Tyler Bryant & The Shakedown - Shock & Awe
'Shock & Awe' is the opening salvo on the band's third album Truth & Lies, out on 28 June via Snakefarm Records. The record crackles with intensity and explores Bryant's blues heritage ('Ride'), heartfelt balladry ('Out There'), southern roots ('Trouble'), love of the '90s rock 'n' roll movement ('Eye to Eye') and far more besides.
"When we first chose the cover art for the record, I loved listening to the album while staring at that image", Bryant says.
"It would set off my imagination and uncover new layers in each song. For the 'Shock & Awe' video, we decided to take it one step further and re-create the scenario that is scene on the cover of Truth & Lies. With the snakes and the glitter, I think this rock 'n' roll wedding party is visual candy for the imagination."
In support of Truth & Lies, Tyler Bryant & The Shakedown are heading out on the road in North America during the summer. The band initially play a quartet of dates with Black Stone Cherry, which begin on 24 May in Huntsville, Alabama, before heading out to play a further series of shows with Thomas & The Believers.  These dates begin on 1 July at the Underground Arts in Philadelphia, PA and end at the Marquis Theatre in Denver, Colorado, on 11 July.  The band are also playing Ride Fest in Telluride, Colorado across 13 and 14 July. For tickets and further information on all the dates, visit the band's official website.
Truth & Lies is out on 28 June. Scroll down to read the full tracklist and buy it here.
Truth & Lies:
'Shock and Awe'
'On to the Next'
'Ride'
'Shape I'm In'
'Eye to Eye'
'Panic Button'
'Judgement Day'
'Drive Me Mad'
'Without You'
'Trouble'
'Out There'
'Cry Wolf'
'Couldn't See the Fire'
Format:
UK English