U2 Enlist Gospel Choir For Surprise TV Performance And Debut New Track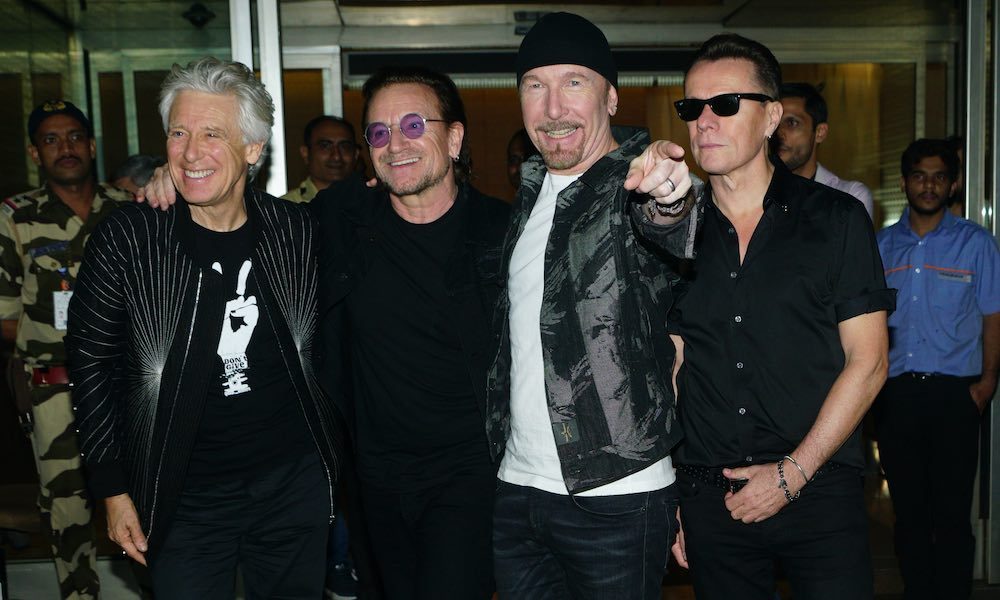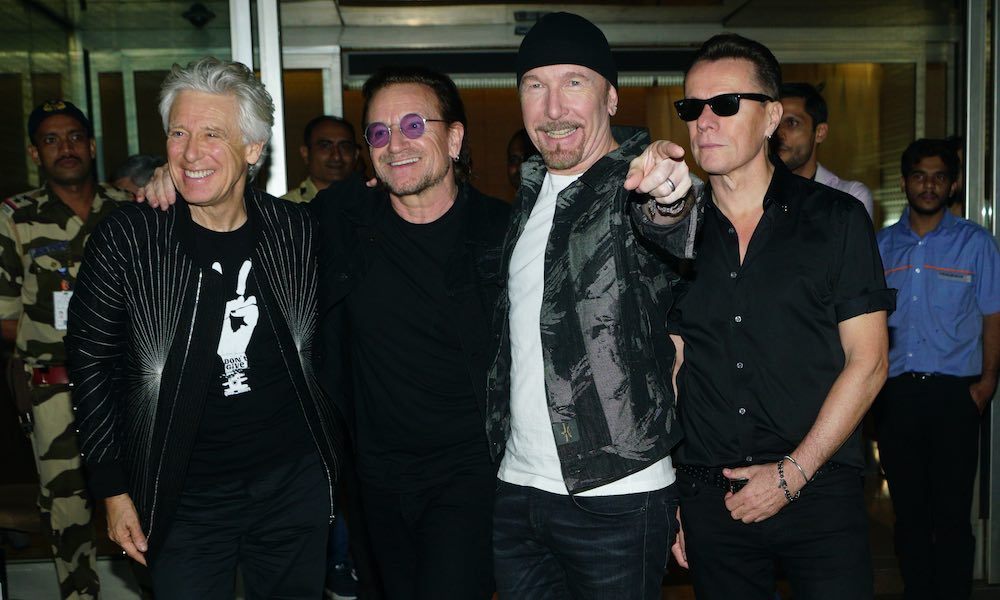 U2 were guests on last night's Jimmy Kimmel Live to promote their global Joshua Tree tour to celebrate the 30th anniversary of their classic LP, The Joshua Tree.
Given the timing, Bono also spoke about the tragic suicide bombing following Ariana Grande's Monday concert in Manchester.
"They hate music; they hate women; they even hate little girls. They hate everything that we love, and the worst of humanity was on display in Manchester last night", Bono said of the perpetrators. "But so was the best … Manchester has an undefeatable spirit, I can assure you".
During the interview, the band also joked about how the iconic album cover came to be, shot in the Mojave Desert by the legendary photographer, Anton Corbijn:
"We'd be laughing, and he would never take our photograph when we were laughing," the singer said. "And I'd said, 'Why can't we just look light?' And he'd say, 'I'm shooting the music – not you, dummy'".
Following the interview, U2 gave a surprise performance of two of their tracks, a special rendition of 'I Still Haven't Found What I'm Looking For' and the new track, 'The Little Things That Give You Away', which they've been performing on the tour, off the upcoming new album, Songs of Experience.
Bono said, "I want to play for you now a gospel song with a restless spirit", before launching into their 1987 hit 'I Still Haven't Found What I'm Looking For'. Halfway through the performance of Joshua Tree hit, Bono told the audience he was going to "take [them] to church", prompting the appearance of a gospel choir planted throughout the crowd.
The Joshua Tree reissue, which features demos, studio outtakes, B-sides and a 1987 concert recorded at Madison Square Garden, is out 2 June.
Explore our dedicated U2 Artist Page.
Format:
UK English