U2 To Perform Trafalgar Square Gig After Being Named MTV Global Icons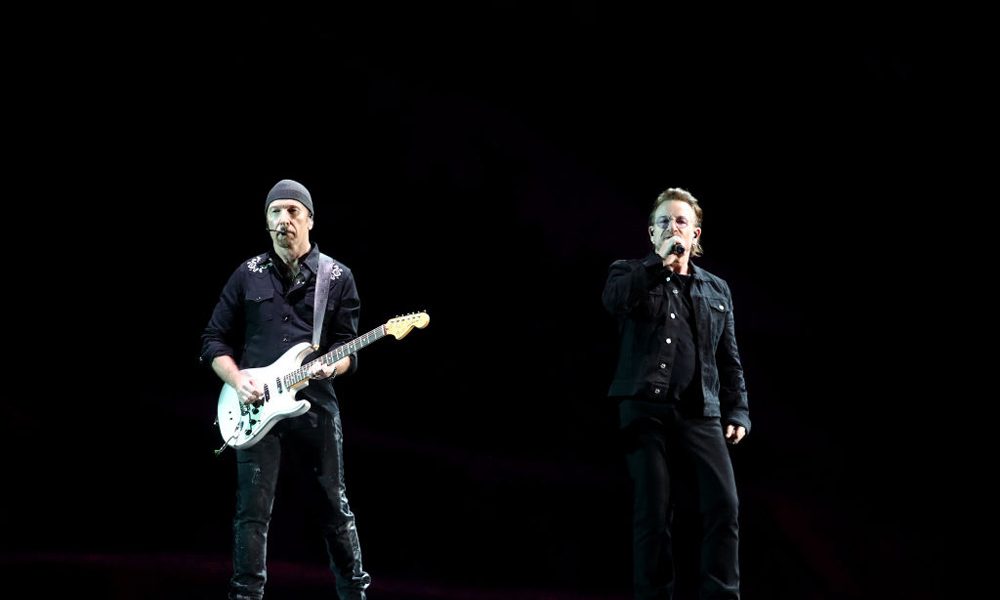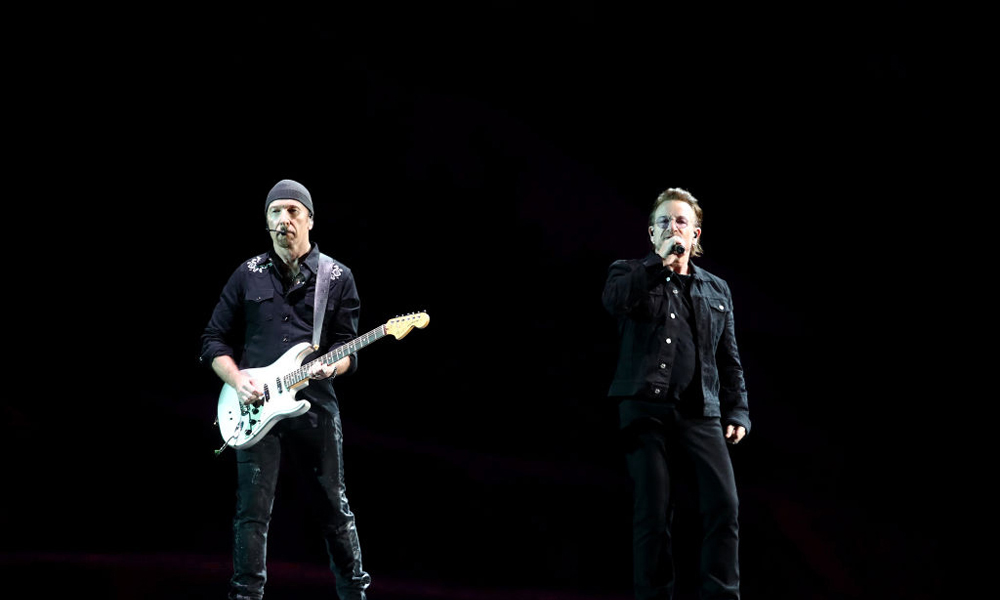 U2 are set to play a surprise gig in London's Trafalgar Square this coming weekend after being announced as MTV's Global Icon recipients for 2017.
The Irish rock giants will perform at the famous central London landmark on Saturday evening, ahead of receiving the award at the MTV EMAs, which is being hosted at The SSE Arena Wembley on Sunday.
Londoners are also being given the chance to attend the 7,000 capacity gig by entering an MTV ticket ballot that will close at 10pm on Tuesday, 7 November. Fans can enter here.
Describing the gig, Mayor of London Sadiq Khan said: "London is one of the live music capitals of the world, with an unrivalled music heritage. It is fantastic to host the EMAs in our city for the first time in 21 years.
"I'm delighted that Trafalgar Square will host this special MTV Presents performance – an iconic venue for an iconic band," he continued. I have been saying, loud and clear, that London is open to talent, creativity and business. What better way to showcase this than one of the world's greatest rock bands performing to Londoners from all backgrounds, for free, in the heart of our great city?"
U2 - Bullet The Blue Sky (Live On The Tonight Show Starring Jimmy Fallon 2017)
U2 will be handed the award at the EMAs, which take place at the SSE Arena in Wembley on Sunday. It is the first time the event has been hosted in London for 21 years. Former recipients of the Global Icon award include Whitney Houston and Queen.
Speaking about U2's award and the gig, Bruce Gillmer, head of music and music talent for Viacom, which owns MTV, said: "Their performance for Londoners in historic Trafalgar Square is just the beginning of the electrifying celebration of music where artists from every corner of the world will unite in this extraordinary city."
Explore Our U2 Artist Page
Format:
UK English