'High'n'Dry': How Def Leppard Left The Competition Stranded
'High'n'Dry' proved to be the record on which Def Leppard's distinctive, arena-slaying sound emerged, setting them on the path to world domination.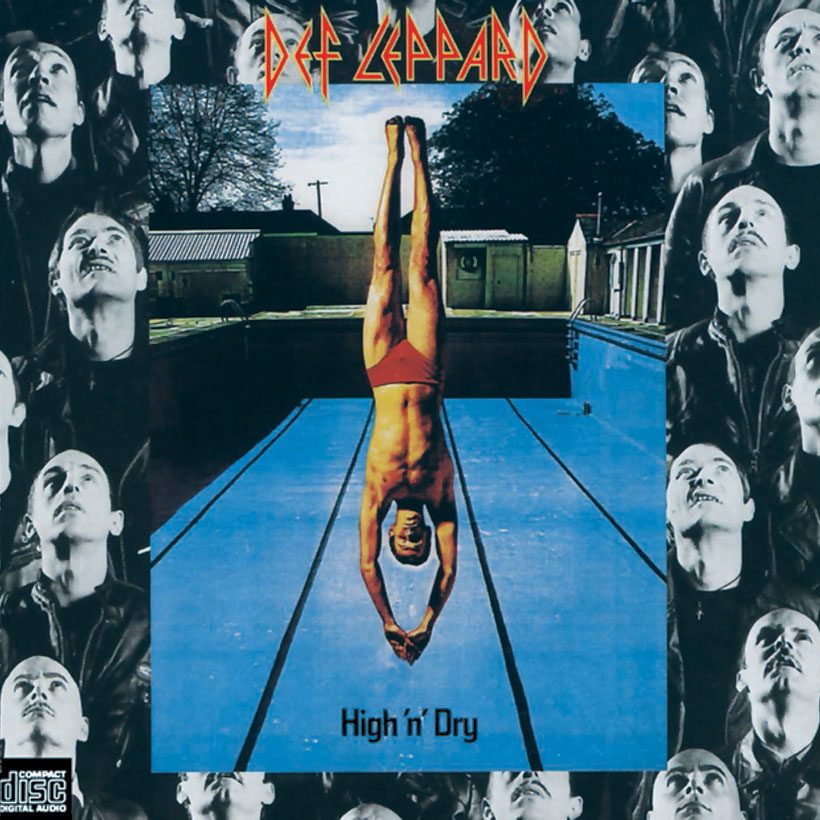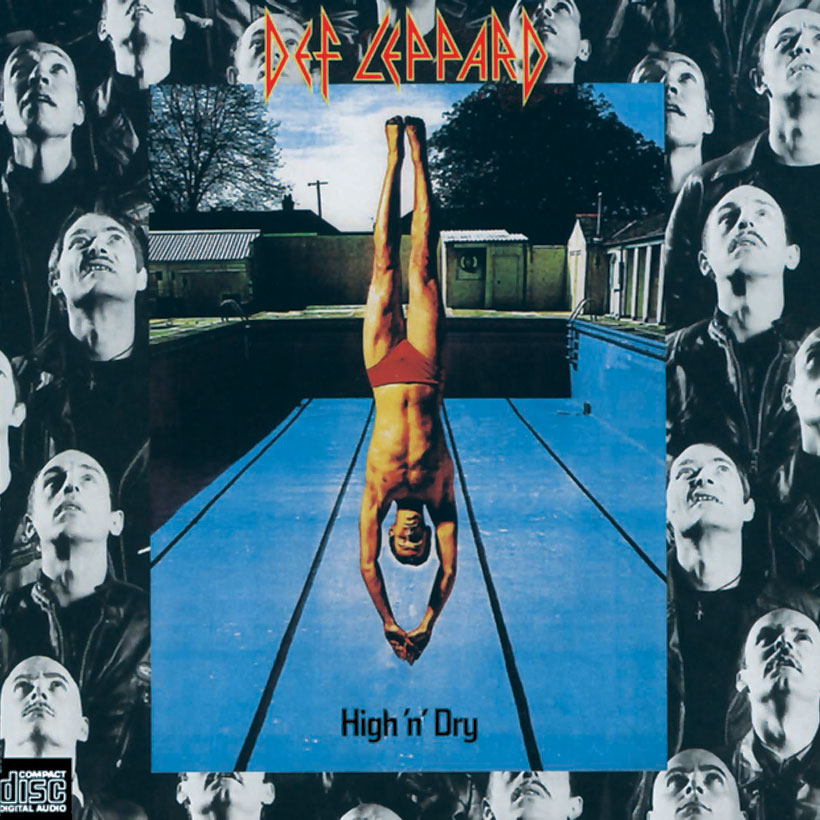 Def Leppard's exuberant 1980 debut, On Through The Night, showed great promise and yielded unexpected UK Top 20 success, but its accomplished follow-up, High'n'Dry, banished any lingering doubts that these resilient Yorkshiremen were in it for the long haul.
Listen to High'n'Dry right now.
During their formative years in the late 70s, Leppard – alongside Iron Maiden and Saxon – became one of the hottest properties to emerge from what Sounds journalist Geoff Barton dubbed the New Wave Of British Heavy Metal (aka NWOBHM): a new breed of grass-roots, UK hard rock outfits who loved the anthemic cut and thrust of classic 70s rock icons such as Thin Lizzy, Led Zeppelin, and UFO, but also the attitude and raw aggression of punk.
Inevitably, these influences fed into the DNA of Leppard's On Through The Night: a no-nonsense studio capture of the live set they'd honed through 18 months of solid gigging, which they banged out with a Ramones-esque intensity with the help of Black Sabbath/Judas Priest producer Tom Allom.
A series of positive reviews (including one from Rolling Stone suggesting that "they not only respect their elders, they've taken cues from their new wave peers too") confirmed Leppard were on the right track, but the band realized they still needed to step up a gear to connect on an international level.
Accordingly, the Sheffield quintet turned to a new producer, South African-born Robert John "Mutt" Lange, whose credits included The Boomtown Rats, The Motors, and, most recently, AC/DC's influential, multi-platinum-selling Back In Black. Known for his meticulous approach to his craft, Lange's input would soon have a significant effect on the course of Def Leppard's career, but his disciplined methods initially forced his new charges to adapt quite dramatically.
"It was almost like army discipline, but he got great performances out of everyone that we'd never have got otherwise," vocalist Joe Elliott recalled in 2014. "Mutt Lange was a great captain, a great leader. We were rudderless and he gave us a direction, which was what we desperately needed."
During the course of the High'n'Dry sessions at London's Battery Studios, the band and their new producer painstakingly dissected, rearranged, and even significantly re-wrote the material they'd prepared, but the resulting album was all the better for it.
Indeed, High'n'Dry proved to be the record where Def Leppard's distinctive, arena-slaying sound first materialized. Their new-found confidence and verve was apparent, whether they were piling into high-octane anthems ("Let It Go," "You Got Me Runnin'," "On Through The Night") or mastering complex set-pieces such as the edgy "Another Hit And Run" and the beautifully crafted, widescreen ballad "Bringin' On The Heartbreak," which segued into an ambitious "Layla"-esque instrumental coda, "Switch 625."
Def Leppard - Bringin' On The Heartbreak (Version 1)
Housed in an enigmatic sleeve designed by Hipgnosis artist Storm Thorgerson, High'n'Dry again broached the UK Top 30 following its release, on July 11, 1981, but the care and attention Lange and the band lavished on "Bringin' On The Heartbreak" also rewarded them with their first taste of mass appeal in the US. Its memorable Doug Smith-directed promotional film became one of the first music videos to attain heavy rotation on the nascent MTV in 1982, and that additional exposure led to a resurgence of interest in High'n'Dry. The album subsequently peaked at No.38 on the Billboard 200, offering Def Leppard a first taste of the sustained mainstream success they would experience with 1983's diamond-selling Pyromania.
DEF LEPPARD - High 'n' Dry Standout Song - Bringin' On The Heartbreak
"Making [High'n'Dry] was an enormous learning curve, but it sounded punchy and professional and, generally speaking, it was the start of where we wanted to go," Joe Elliott told Blabbermouth in 2014. "We were open-minded and so happy to be working with a producer like Mutt Lange. By the time we started doing Pyromania a year later, what we'd gone through recording High'n'Dry had sunk in and we'd realized it was worth all the effort."