How Def Leppard Went From NWOBHM Icons To Globe-Straddling Mega Group
Starting as New Wave Of British Heavy Metal heroes, Def Leppard's transformation to world-beating supergroup is nothing short of astonishing.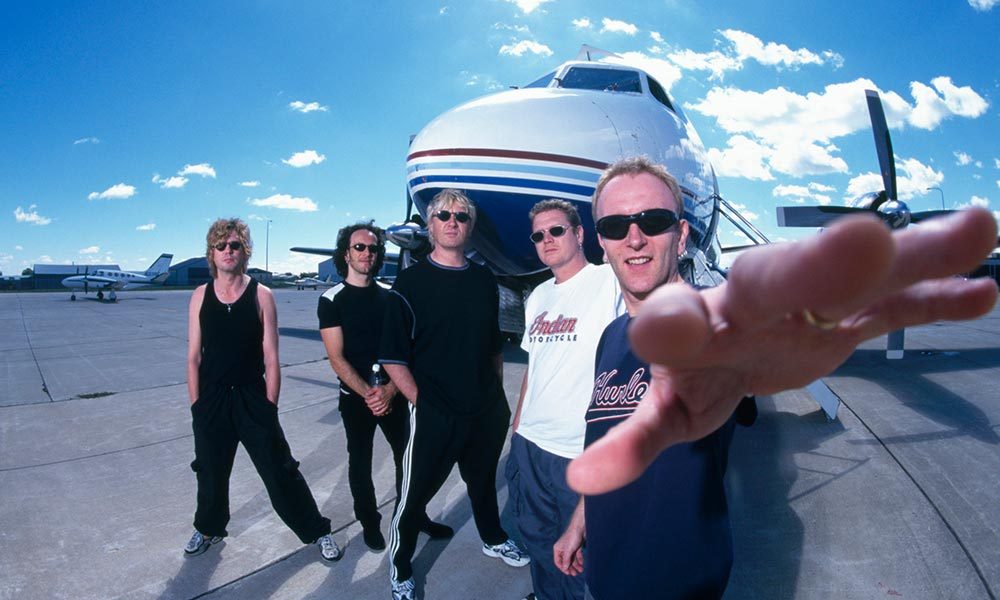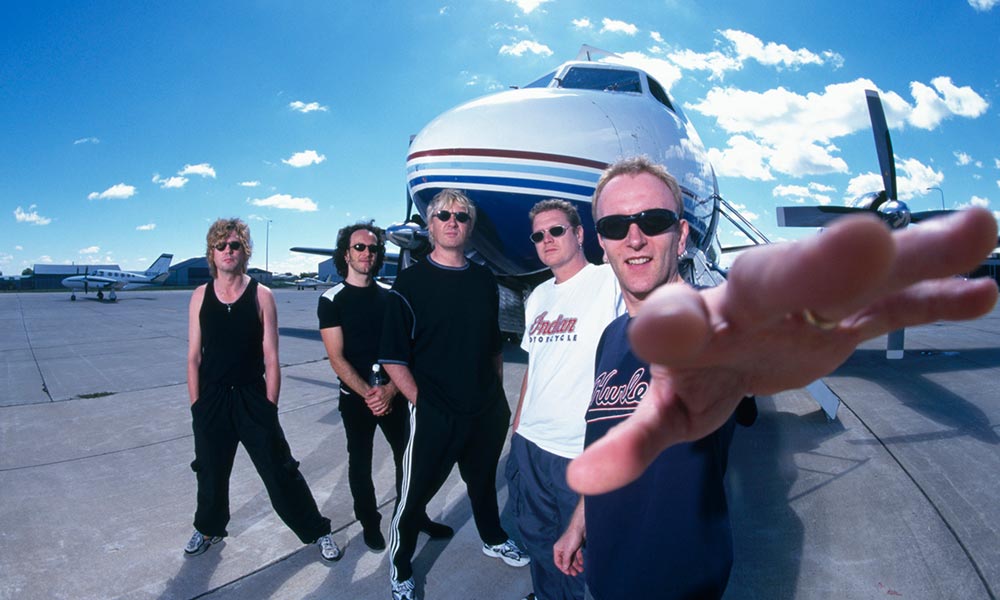 If you want to make a career out of heavy rock that lasts years rather than minutes, you need to take a leaf out of Def Leppard's book. No other band has straddled the line between rock and heavy metal with as much success as this Sheffield-based quintet, who also have the distinction of recording an album that has sold a breathtaking 25 million copies. You couldn't make the Def Leppard story up, especially given its humble beginnings.
It was as mainstays of the New Wave Of British Heavy Metal (usually abbreviated to the unpronounceable NWOBHM) where Leppard first made themselves known. Alongside Iron Maiden, the movement's other major stars, Leppard – then Joe Elliott (vocals), Steve Clark (guitar), Pete Willis (guitar), Rick Savage (bass), and Rick Allen (drums) – built a devoted following with a self-titled debut EP in 1979, and then a raw but thrilling debut album, On Through The Night, the following year.
Like Iron Maiden – and lesser but still successful NWOBHM stalwarts such as Saxon, Diamond Head, Raven, and Angel Witch – Leppard's combination of the attitude of punk with the musicianship of metal was what pulled in the crowds to their early gigs; they cemented their reputation with the excellent High'n'Dry, released in 1981. The music was nowhere near as polished as it later became, but the songs – "Let It Go" and "Bringin' On The Heartbreak" among them – were hard-hitting and credible, unlike the dungeons-and-dragons-themed fare peddled by many of their lesser contemporaries. Musically, too, Leppard were only matched by Maiden, especially after Willis was replaced by the shredder extraordinaire Phil Collen in 1982.
Def Leppard - Bringin' On The Heartbreak (Version 1)
Collen was the final ingredient in Leppard's sudden rise to huge success, added to by the presence of producer Robert "Mutt" Lange, whose glistening production on High'n'Dry had helped to make the album popular on radio. When the Pyromania album was released in 1983, it marked the beginning of a purple period for Leppard that endured for the rest of the decade.
Pyromania was a major seller, shifting six million copies and only prevented from hitting No.1 in the US by Michael Jackson's behemoth-sized Thriller. Four singles – "Photograph," "Rock Of Ages," "Foolin'," and "Too Late For Love" – ensured that Leppard were all over radio and TV for all to see in '83. The LP's wider impact was that it encouraged a whole slew of rock and metal bands to don spandex pants, apply hairspray to their manes and steal their girlfriends' lipstick.
By the late 80s, hair-metal or glam-metal (pick your favorite term) was massive. Leppard never went as far as, say, Bon Jovi, Cinderella, or Poison when it came to the glam image, but Lange's pristine, precision-engineered studio sound heavily influenced the feel of those bands' music. Media and fans loved the image and the music of these groups, whose sound peaked commercially when Guns N' Roses made it their own.
Even the mighty GNR couldn't compete with Leppard's 1987 album, Hysteria, then as now the high point of glossy, crystalline pop-rock. The songs on this album (the aforementioned 25-million-seller) burrowed their way into your brain and would not let go, such was the impact of their choruses. Hysteria took a monstrous three years to record, partly because drummer Rick Allen lost an arm in a 1984 car crash and was obliged to re-learn his drumming skills using a refined setup. The time and effort was worth it, though, with the seven (!) singles released from the album all the way into 1989, ensuring that there was no escape from Def Leppard.
Those tunes – "Animal," "Women," "Pour Some Sugar On Me," "Hysteria," "Armageddon It," "Love Bites," and "Rocket" – remain pop-rock classics to this day. The tautly-arranged vocal harmonies, radio-friendly guitar solos, and slightly naughty lyrics gripped the rock-consuming populace both in the UK and abroad; your postman can likely be heard whistling them to this day.
Def Leppard - Pour Some Sugar On Me (version 1: UK concept)
As the 90s dawned, Leppard were left to consider their next move – a turning-point made tragic by the death of Steve Clark in 1990. The triple-Platinum Adrenalize signed off Leppard's hairspray years in 1992; with Clark replaced by Vivian Campbell, the band switched direction for 1996's Slang.
The glitter was gone, and so was Lange's luscious production, with the songs focusing on more serious, rootsy hard rock. The mid-90s were difficult for many rock acts who had made their bones in the previous decade, but Leppard traversed this tricky period with relative ease. 1999's Euphoria acknowledged the big-chorus template that had made the band huge, but also kept an eye on the more sober sounds of the new millennium.
Since then Def Leppard have more than held their ground while the rock landscape has shifted. X (2002) was more eminently enjoyable uptempo rock; Yeah!, a covers album from 2006, saw them pay fun homage to their favorites; and Songs From The Sparkle Lounge (2008) showed that Leppard still had what it took to remain relevant. Their 2015 album, Def Leppard, was warmly received, its sense of coming full circle welcomed by the group's long-standing fans.
Having broken far beyond their original NWOBHM tag, Def Leppard have created a body of work that very few other bands, British of otherwise, can hope to match.
The Def Leppard Volume One 7CD and 8LP box sets are out now and can be ordered here.
Format:
UK English