U2 Relive Historic Red Rocks Show For Second 'Virtual Road' Date
The YouTube presentation features a new opening guest performance by Fontaines D.C.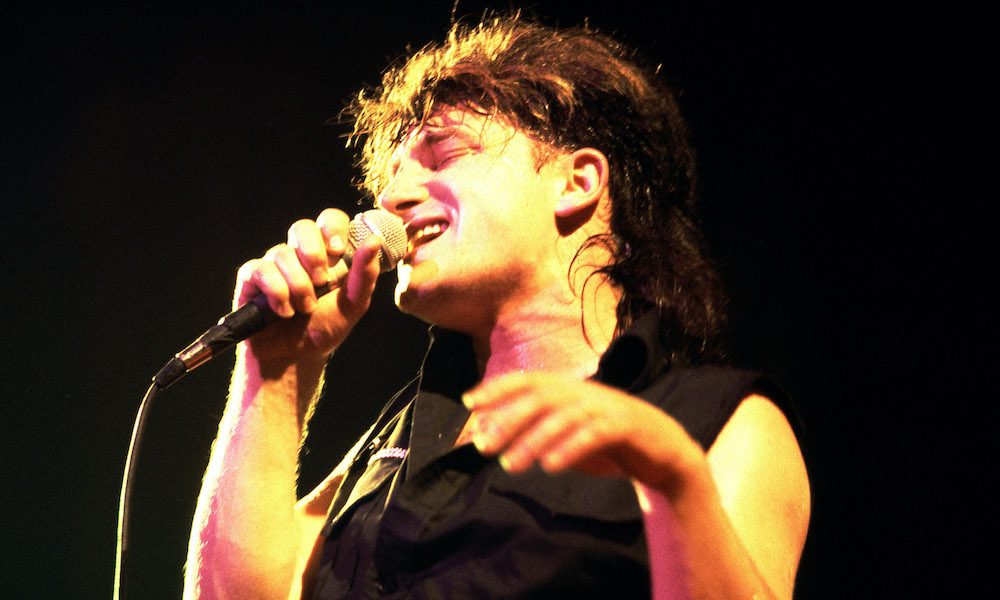 U2 are continuing their The Virtual Road series of concerts from the archives, on their official YouTube channel, with their celebrated show at Red Rocks Amphitheater in Colorado in 1983. The presentation, which goes live at 6.40pm PDT today (25), features a new opening guest performance by Fontaines D.C.
The concert series is being mounted in association with YouTube, Island Records, Interscope, UMe, and UMC, and began on St. Patrick's Day with the first digital broadcast of their 2001 show U2 Go Home: Live From Slane Castle. Each complete performance will be available for 48 hours.
U2 played at Red Rocks on June 5, 1983 as part of the War Tour. The show was under threat of cancellation from heavy rain, but instead went ahead to become an epic chapter in the band's relatively early history. It was captured on the eight-song Under The Blood Red Sky album, released the following November, and on video in 1984.
As Ricardo Bla wrote in a Denver Post article in 2008, the show "had all the makings for a classic disaster. The weather bordered on sleet and rain all day – hardly idyllic conditions for a video shoot that included countless cameras and three giant torches sitting atop the rocks."
But even though the weather worsened as the day progressed, the show did indeed go on, at the band's insistence, and entered U2 folklore. "The band couldn't have purchased those kinds of special effects," wrote Bla. "The sleety mist softened all the edges, and the steam coming out of Bono's mouth with each word gave the footage an otherworldly feel."
U2: The Virtual Road will continue on April 1 with the band's show at Foro Sol Stadium in Mexico City from December 1997, and conclude with iNNOCENCE + eXPERIENCE: Live in Paris on April 10.
Each of the Virtual Road events is accompanied by a digital EP. Listen to The Virtual Road – Live At Red Rocks: Under A Blood Red Sky EP on Apple Music and Spotify.