Watch Exclusive Interview With Ugly Kid Joe's Whitfield Crane From Ramblin' Man 2019
The Ugly Kid Joe frontman is also about to embark on a 13-date solo tour of the UK during September.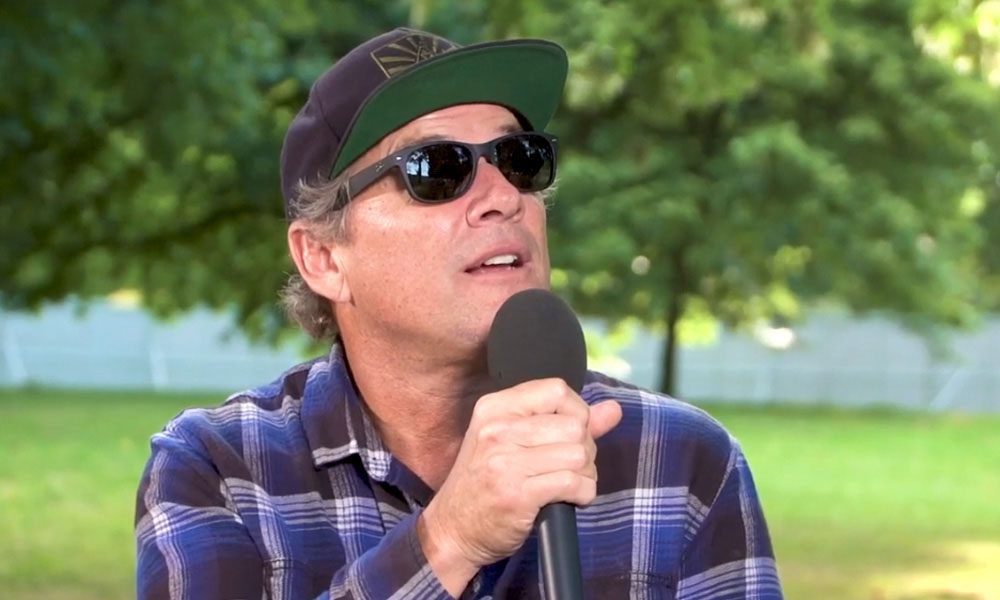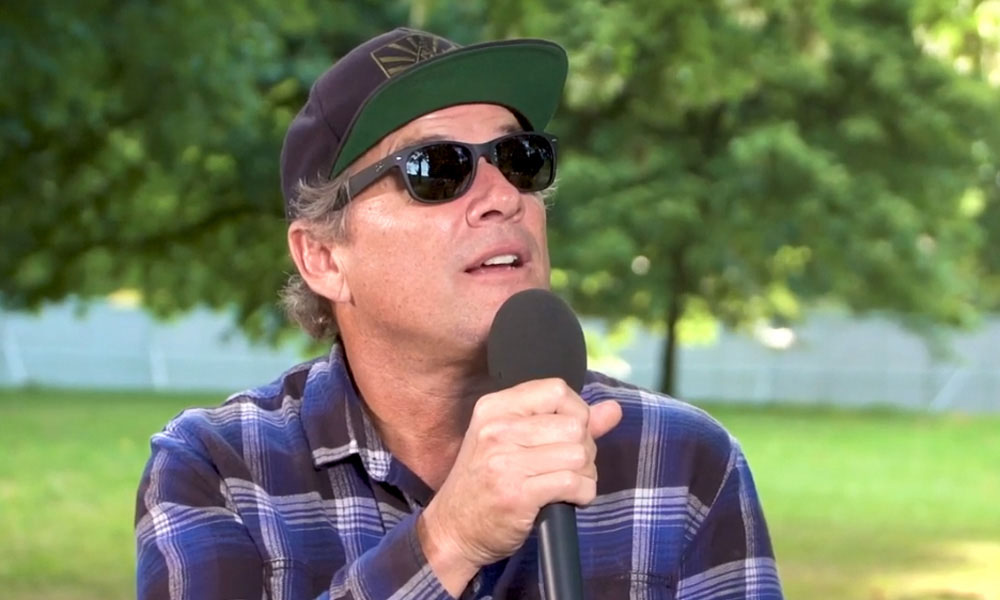 Enduring Californian alt-rockers Ugly Kid Joe played on the main stage on the Saturday at the 2019 Ramblin' Man Fair, but after their performance, frontman Whitfield Crane spoke exclusively to uDiscover Music's Kylie Olsson about his band's colourful past and also his immediate future – which includes a return visit to the UK for a solo tour dubbed 'Whitfield Crane – Playing All The Songs'.
"I've also been scared of going out solo and I've hidden from the concept [of doing a solo tour", he says, during the interview, which you can see in full below. "Now, though, everything's good in my musical travails, so I thought, why not?"
Ugly Kid Joe Interview: New Album, Whitfield Crane's Solo Tour (Ramblin' Man 2019)
Kicking off at Nottingham Rock City on 4 September, Crane's 13-date tour will find him playing songs from all the bands he's been a part of down the years, also including Medication, Life Of Agony, Yellowcake and Another Animal, in addition to Ugly Kid Joe and he stresses that the set-list will consist of "weird cuts, not the obvious Ugly Kid Joe hits and songs from my wider career, though these days playing the hits is cathartic for us."
During the early 1990s, Ugly Kid Joe were one of alt-rock's hottest properties and their double-platinum releases, Ugly As They Wanna Be and America's Least Wanted have helped sustain their fierce fanbase. The band were literally everywhere during their heyday, racking up huge hits with 'Everything About You' (which featured in the movie Wayne's World) and their cover of Harry Chapin's 'Cats In The Cradle' – songs which Whitfield Crane admits they enjoy playing a lot more since they reformed in 2010.
"I did get sick of playing the hits in the mid '90s", he admits, "But after we took 15 years off (after splitting in 1997), it feels great to play those songs again. Now we can see how much our audience love those songs, we just wanna play 'em all.  They've taken on a new meaning with the passing of time."
Feeling lucky? Here's your chance to win a guitar signed by many of the artists who played at Ramblin' Man this year, including Airbourne, Allman Betts Band, Foreigner and Kenny Wayne Shepherd.
Format:
UK English