Underworld Announce 'Drift Songs' Album, Major Headline Shows
Due for release on 25 October, 'Drift Songs' marks the conclusion of their hugely ambitious, 52 week 'Drift' Series.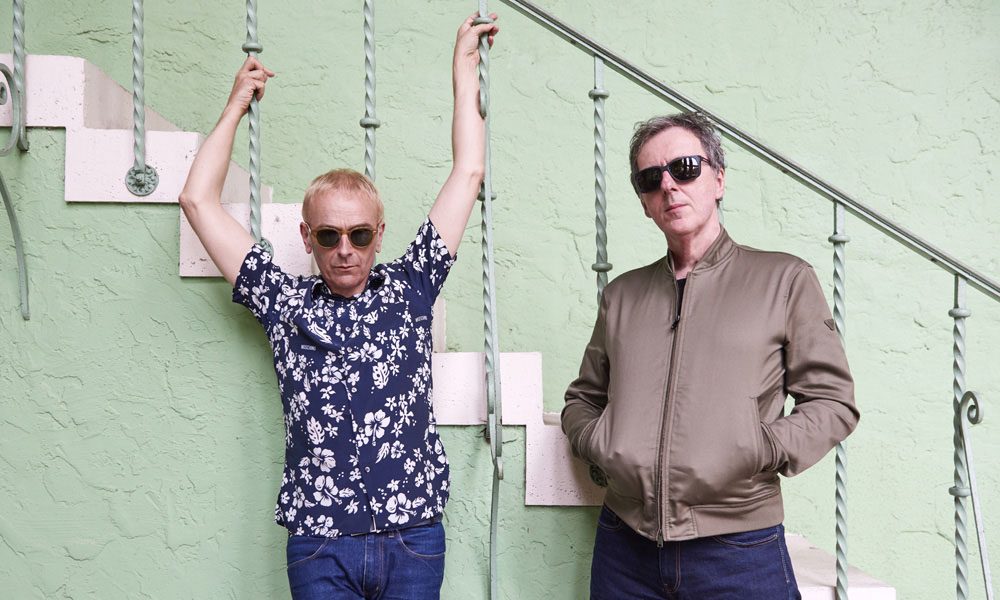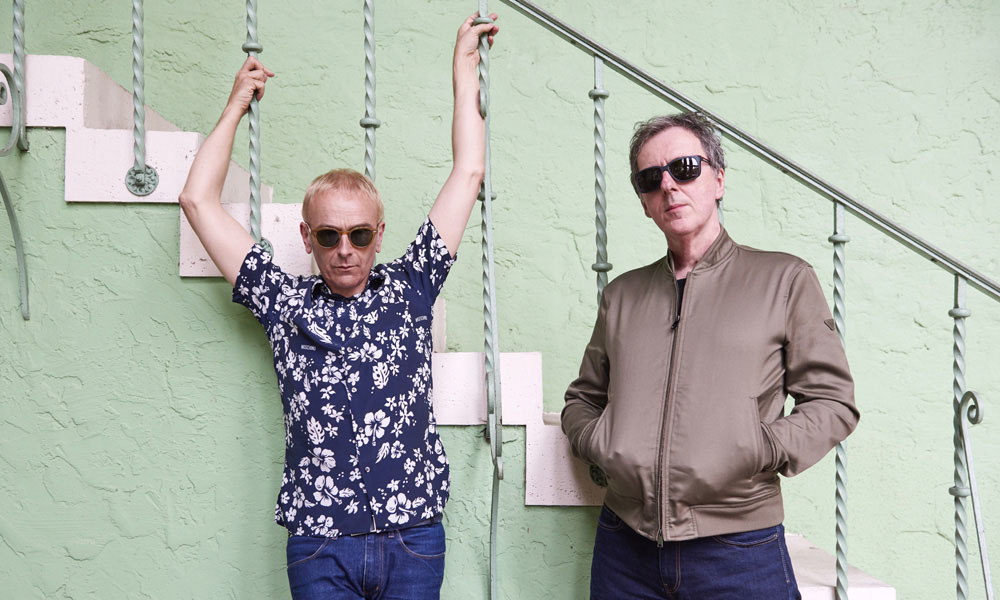 Electronic pioneers Underworld have announced the conclusion of their groundbreaking fifty-two week Drift series with the release of a new album, Drift Songs and announced their biggest ever headline shows.
Due for release on 25 October, Drift Songs marks the conclusion of their hugely ambitious Drift Series. During that period, music, film and text pieces are created and published every Thursday as part of the band's on-going, very public recording process; a unique and visionary space Smith and Hyde have created for themselves to exist within. By the end of the Drift series, more new music and film will have been released by Underworld in its one-year duration than in the last fifteen years.
Drift Songs expands and enhances a selection of the recordings the duo have released since they began their audio/visual experiment in November 2018. The album will be released as a single CD, double vinyl and crucially an all-encompassing box-set featuring the music, visuals and text pieces released throughout the entire 52-week Drift.
Today, Underworld have released 'Soniamode' (Aditya Game Version) – an extended and reframed version of a track originally released as part of Drift Episode 2: Atom. This new version features additional lyrics from writer Aditya Chakrabortty.  Previous Drift tracks have featured collaborations with producer Ø [Phase] and Australian experimental trio The Necks. You can hear 'Soniamode' (Aditya Game Version) here.
Drift Songs is Underworld's first album release since 2016's Barbara, Barbara we face a shining future ("an album full of heart, soul and brilliant noise" The Observer) and the first physically released music since 2018's Q award winning collaboration with Iggy Pop, 'Teatime Dub Encounters' ("Born of the friction from a restless need to create… others of their standing may choose the wallowing legacy of safety. These guys do not." NME).
Additionally, following a summer of headline slots at festivals including Sonar, Latitude, Roskilde, Down The Rabbit Hole, Rock Werchter, Lollapalooza and Vivid (where they play a four-night run at the Sydney Opera House), Underworld have announced their biggest headlining shows to date in Antwerp, Amsterdam and London for the winter of 2019.
These shows will continue innovations tried and tested at their sold out 2017 Alexandra Palace show where Underworld provide live music from doors to close. Tickets are on sale from 10am BST / 11am CET on Friday 24 May. For more information, please visit the band's official website.
Underworld play the following shows:
Fri Nov 22: Antwerp, Lotto Arena
Sat Nov 23: Amsterdam, Ziggo Dome
Sat Dec 7: London, Wembley Arena.
Explore Our Underworld Artist Page.
Format:
UK English