Universal Music Group To Launch NFT Super Group KINGSHIP
The group consists solely of characters from NFT project the Bored Ape Yacht Club.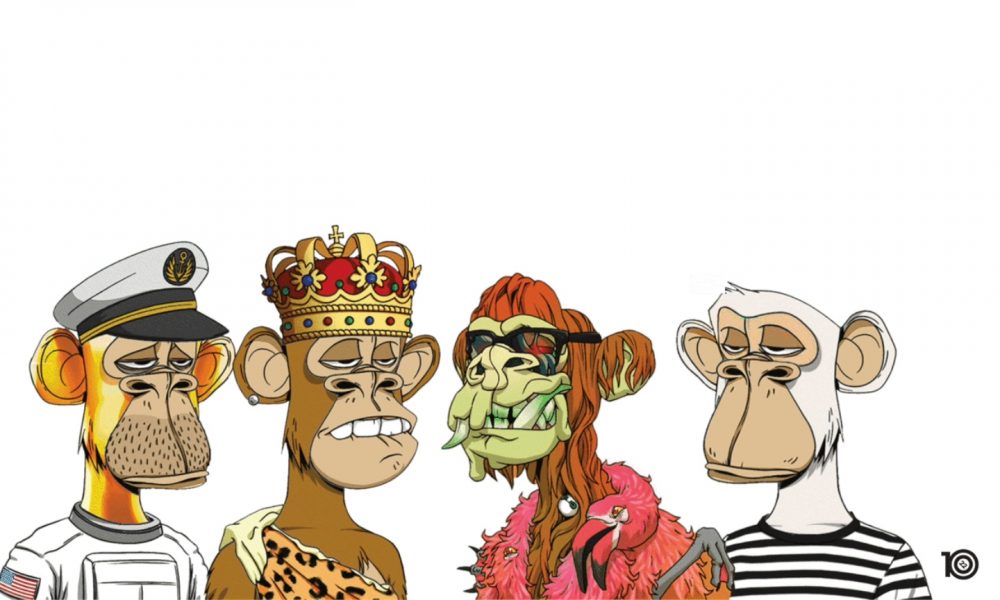 Universal Music Group Label 10:22PM has announced the formation of KINGSHIP, an NFT music group made up of characters from uber-successful NFT project the Bored Ape Yacht Club.
10:22PM founder Celine Joshua formed the group and engineered the first-ever exclusive agreement to create a megaverse group. KINGSHIP will be guided and developed through the creation of original music, NFTs, metaverse activations, and community-based products. The group represents a shift in the new generation of artist, fan, and community engagement.
"Creating KINGSHIP has been incredibly fun and imaginative. I started 10:22PM to push the boundaries of innovation in the music industry and with KINGSHIP, we're literally inventing what's possible in real time," Joshua shared in a statement.
"Just as we would with any artist or creator, my team and I will work with KINGSHIP to sharpen their vision and develop their unique sound. Each member of the group has their own story and personality that influences and contributes to KINGSHIP's overall narrative."
KINGSHIP consists of a Mutant Ape and three Bored Ape characters, including rare Golden Fur and Bluebeam Apes. Bored Ape and Mutant owners will have early access to the group's NFT releases and experiences as well as input on the group's narrative selection.
McNeils said, "This deal is a leading example of how powerful commercial rights are for collectible NFT projects and their collectors," said NFT collector and enthusiast Jimmy McNeils who will furnish the KINGSHIP Apes. "I'm incredibly excited to explore this new area of NFT ownership with Celine Joshua and 10:22!"
KINGSHIP will not only release original music, but also participate in video games, virtual-reality appearances, and live performances.
"Through music and events across the metaverse, we will bring the Apes in KINGSHIP to life by building communities and utility, and entertaining audiences around the world," Joshua added.