Valerie June Announces Her First Children's Book, 'Somebody To Love'
The title is to be released later this year via Jack White's Third Man Books.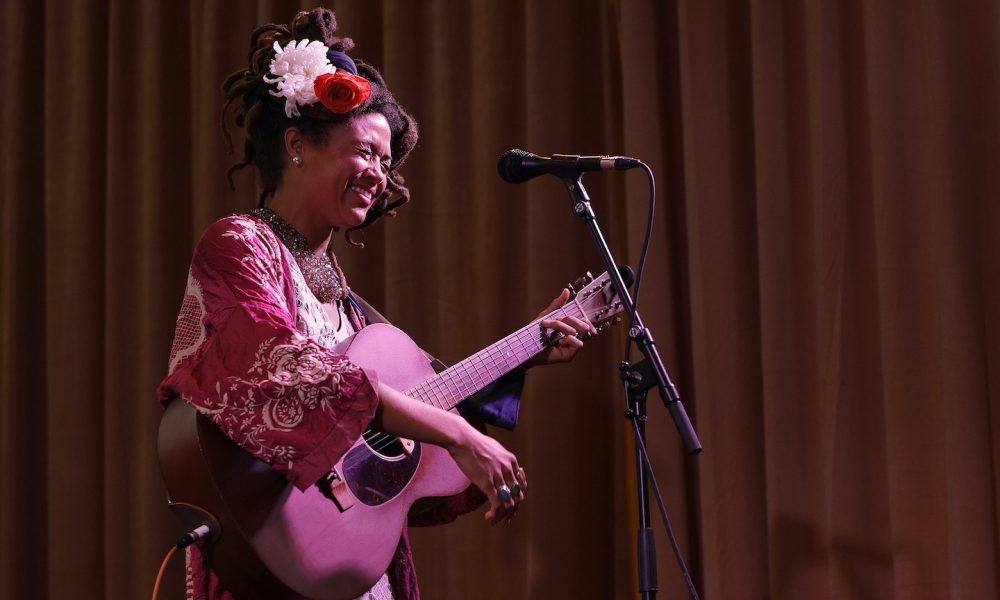 Valerie June will have her first children's book published later this year. Somebody to Love: The Story of Valerie June's Sweet Little Baby Banjolele is to be released via Jack White's Third Man Books.
June has collaborated on the project with the Mexican-American artist Marce Avelar, who has created the illustrations for the book. "As I traveled the world telling the story of my banjolele, I always knew it would make an uplifting children's book," she says.
"It wasn't until I got a call from the President's Committee on the Arts and the Humanities that I was encouraged to sit down and write it out. One of the nation's most historical dreamers is Dr. Martin Luther King Jr. As a black female artist, his message taught me the power of dreams at an early age. He was a light for me."
She goes on: "Each time I've shared this story with students, I watch as their eyes light up with wonder. It's been thrilling to witness that same light awakening within them. Believing you can achieve your dream is a way to be an inspiration for your community, like a great Nigerian proverb teaches us, 'Thoughts and dreams are the foundation of our being.'"
The book is currently available for pre-order via Third Man Books, and for a limited time, a special edition signed copy is also available to order. This editions includes two 7" singles of June's "Somebody to Love" and "Crawdad." A portion of the proceeds from this edition will be donated to children's literacy.
June's current album, the acclaimed 2021 set The Moon And Stars: Prescriptions For Dreamers, is now available as a deluxe edition featuring many previously unreleased tracks. Last month, she also released her first new, original song since that album, the song "Use Me." Her tour continues at the Fonda Theatre tonight (8), with North American dates continuing until May 28. She will also perform at the UK's Green Man Festival in August.
Buy or stream the deluxe edition of Valerie June's The Moon And Stars: Prescriptions For Dreamers.