Vic Mensa Recruits Thundercat And Maeta For 'Strawberry Louis Vuitton'
'I made 'Strawberry Louis Vuitton' while watching one of Virgil's last LV films,' explains Mensa.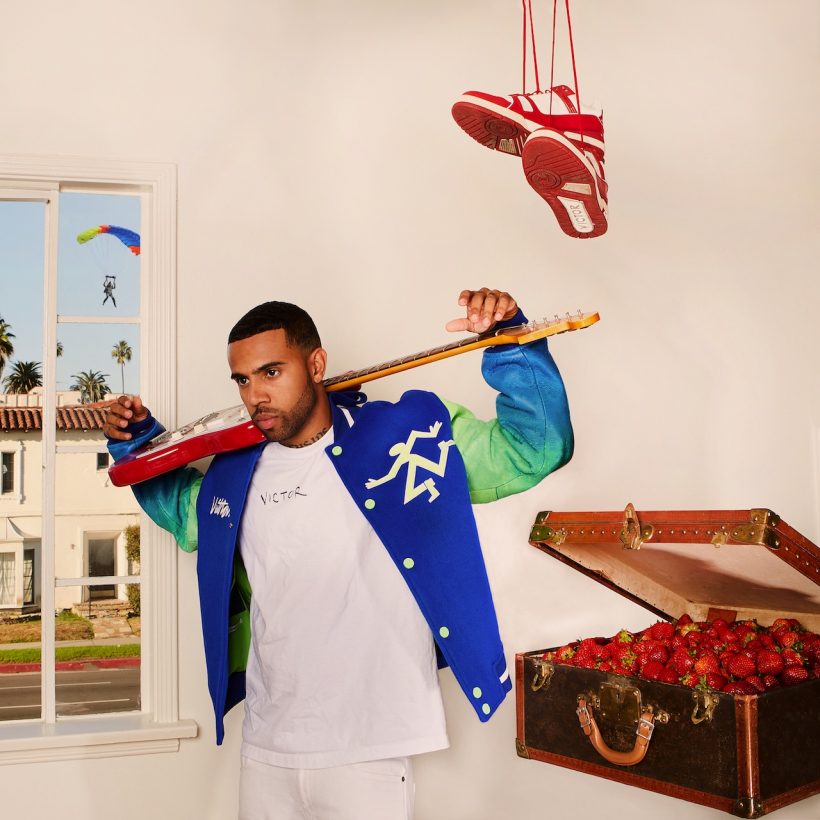 Multi-Platinum rapper/producer Vic Mensa has shared his first new song of the year, a soulful-rap love jam entitled "Strawberry Louis Vuitton," via Roc Nation.
The single, which features vocalist and bass virtuoso Thundercat along with R&B songstress Maeta on additional vocals and instrumentation, arrives alongside a music video in which Mensa skydives in a custom recreation of a Virgil Abloh suit while playing guitar, serenading a female companion who awaits his arrival on the ground.
"I made Strawberry Louis Vuitton while watching one of Virgil's last LV films; the one with Saul Williams," states Vic. "When I heard the sample it just spoke to me, so I chopped it, made the beat, and wrote the song on the spot. It was really a freestyle. I always imagined Thundercat doing the bridge… we recorded it when he was on tour and I was doing my art show in Chicago. When Virgil passed away I kind of felt like he had given this song to me; the gift that keeps on giving, in a way."
Vic Mensa has stated that he's been working toward a new project, and "Strawberry Louis Vuitton" sets the bar high for what his fans should expect from the Grammy nominated artist as Mensa not only produced the track, but co-directed the video as well. Vic will be performing the song accompanied by Maeta and Phony Ppl this Wednesday (February 1) on The Late Show With Stephen Colbert.
The single arrives in the midst of a monumental period for the Chicago-based artist. A recent focus has been deepening his ties with the Ghanaian musical community, which culminated this month with the Black Star Line Festival in Accra. Organized by Mensa and fellow Chicago artist Chance The Rapper, the free one-day festival drew 52,000 attendees, treating fans to sets from Ghanaian mainstays like Sarkodie and Stonebwoy in addition to international acts including T-Pain, Erykah Badu, Jeremih, and his own performance.