Vic Mensa Shares Highly Anticipated Sophomore Album 'VICTOR'
Vic will celebrate the album's release tonight (September 15) in Chicago with a special event called "The Mensa Melee."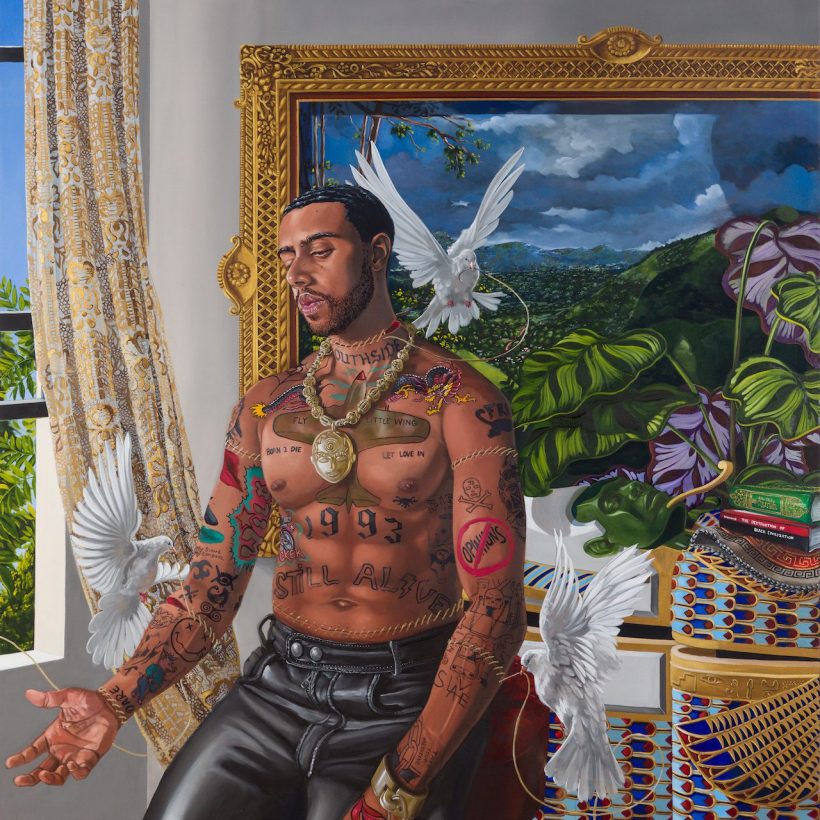 Vic Mensa has released his long-awaited sophomore album VICTOR via Roc Nation. Executive produced by BongoByTheWay and largely self-produced in sessions stretching from Chicago to Los Angeles to Ghana and beyond, the album is the product of a two year period of inward reflection and newfound sobriety for the accomplished MC.
"This album is a story of redemption; trial and triumph, pain & glory," states Mensa. "It was forged from the rubble of a bad crash, literally and metaphorically, and follows my journey into spirituality, a return to Chicago, a return to Ghana and a rediscovery of myself."
The album's themes are brought further into focus by the cover artwork, a life-sized painting by Terron Cooper Sorrells, which reimagines Mensa as Osiris, the Egyptian God of the Dead who was torn apart and stitched by together by his wife Isis. It serves as a parallel to Mensa's own quest for redemption where he has taken stock of his role in the setbacks and trials he's faced while working inwardly and outwardly to try to affect positive change through social work, sobriety, and delving into his cultural roots traveling to and working in Ghana.
The album was preceded by a prolific run of singles, including the Virgil Abloh-homage "Strawberry Louis Vuitton (feat.Thundercat & Maeta);" his reunion with longtime collaborators Chance the Rapper and G-Eazy "$WISH;" his love letter to Chicago House music "Eastside Girl (feat. Ty Dolla $ign)," "Blue Eyes," a deeply personal track in which Vic breaks down the internalized insecurities he experienced growing up biracial while addressing the toxicity of Euro-centric beauty standards; and most recently "LVLN UP."
Vic will celebrate the album's release tonight (September 15) in Chicago with a special hometown event labeled "The Mensa Melee" in which Vic will set up a ring and put on a boxing exhibition soundtracked by the album.
The event was hinted at in a video Vic posted to his socials on Wednesday, September 13, with Omari Hardwick coaching Vic in a boxing ring while reciting "Sunday Morning Intro"—his monologue that opens the album. Next he will decamp to California to perform as direct support for longtime friend Chance the Rapper at Los Angeles's Shrine Auditorium this coming Thursday, September 21.