Watch The Video For Mumford & Sons' New Single, 'Beloved'
The video was directed by Directed by BAFTA-nominated and fast-rising young British filmmaker Charlotte Regan.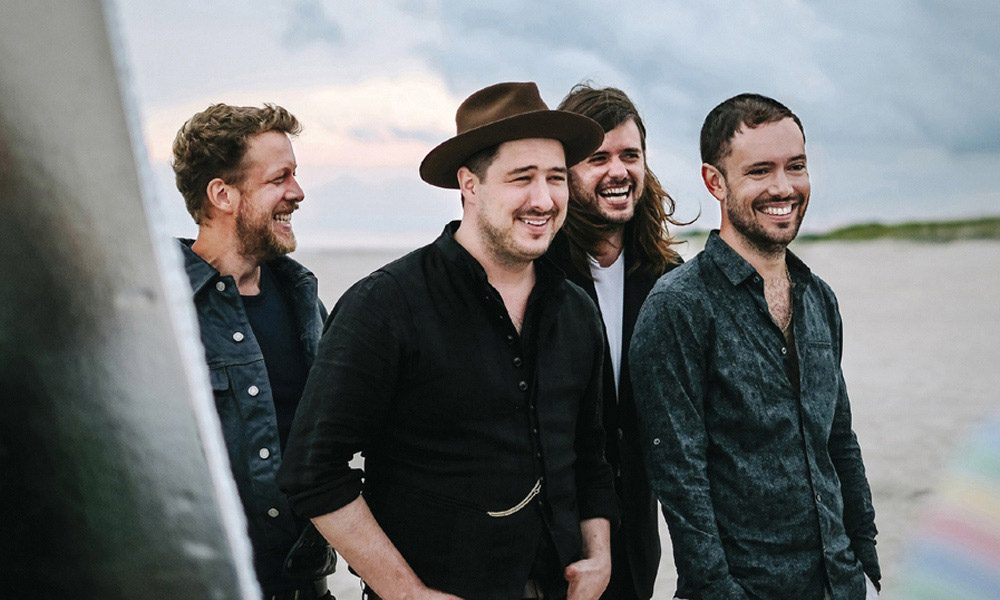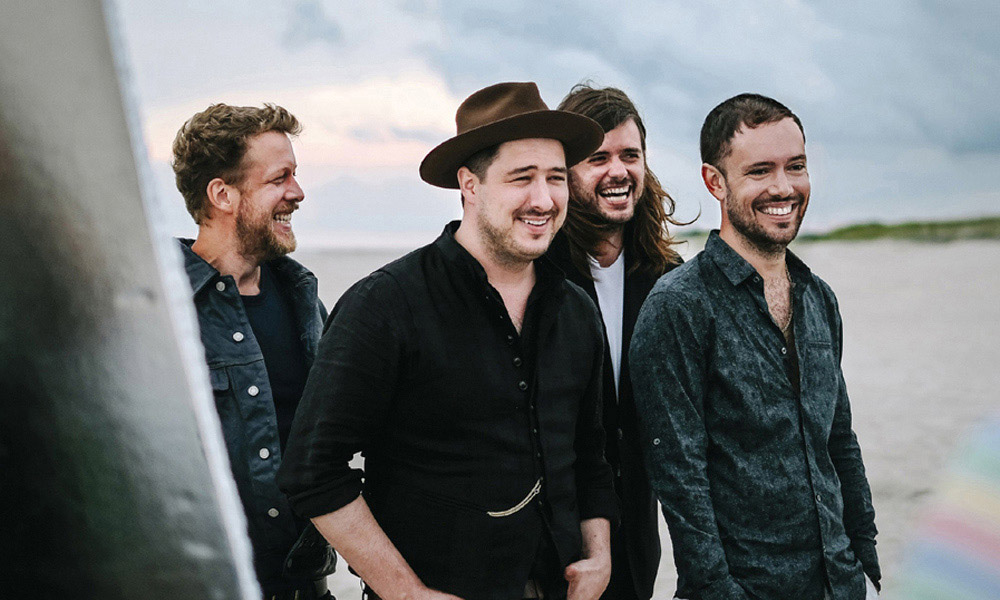 Mumford & Sons have shared the video for 'Beloved', the second single from their current Delta album. You can check it out above.
Directed by BAFTA-nominated and fast-rising young British director Charlotte Regan, the video was shot in and around Port Talbot in Wales and reflects the song's lyrical touchpoints of death, the heartache of its acceptance, and the long-standing memories we cling to in its wake.
Marcus Mumford says of 'Beloved': "Everyone knows loss in one way or another. This song is about that. I'd never sat with anyone as they died before, and it had an effect on me. As it does everyone I know who has experienced it. But there's wildness and beauty in it as well, and a deep honouring, that became the beginnings of this song that we worked up called Beloved. I feel determined for people to take whatever they want from it, and not to be emotionally prescriptive."
Director, Charlotte Regan says: "Port Talbot was an amazing place. To be honest it was somewhere I hadn't thought about until the band mentioned it. I used to visit my nan up north in Redcar where she lived for a little while and remembered looking down long streets and seeing kids playing football or curby with these big industrial buildings in the background, and initially, that was where I had in mind. But as soon as we started looking at pictures of Port Talbot, we knew it was perfect. It was a proper beautiful place with an amazing sense of community but still maintained that kind of grit we were looking for."
'Beloved' is the second single to be lifted from Mumford & Sons' fourth album Delta, released in late 2018. The record debuted at No. 1 in the US, the band's third chart-topping album there in as many releases. It's a record that marries a more experimental sound with that vast sky-scraping jubilance that has made the band such a massive deal right across the world.
Following its release, Mumford & Sons hit the road, with arena shows in the UK and US. The live dates have continued into 2019 too, already taking in Australia, New Zealand and a further stretch of dates across the US, currently supported by Cat Power.
Mumford & Sons will return to the UK to headline All Points East in a collaboration with their Gentlemen of the Road events on 1 June at Victoria Park, London. This is the second time the band will have brought Gentlemen of the Road, their own community-minded festival set-up, to an established event, having taken over a full day's line-up at the Latitude and Longitude Festivals back in 2017.
The band have been very busy curating the full line-up, and bringing a typically eclectic collection of big name artists to London. Joining Mumford & Sons will be Leon Bridges, Dizzee Rascal, old friends The Vaccines, BRITs Critics Choice' winner Sam Fender, Dermot Kennedy, Jade Bird, Australia's Gretta Ray, and Canadian newcomers Dizzy. Further artists will be announced in the lead-up to the event.
Mumford & Sons follow All Points East with two huge Summer nights out in Dublin at Malahide Castle on 14 and 15 June. The support acts feature AURORA, Dermot Kennedy and Wild Youth. For further information on these shows and all the band's forthcoming tour dates, please visit their official website.
Explore Our Mumford & Sons Artist Page.
Format:
UK English