Vinnie Paul, Pantera Drummer And Co-Founder, Dies At 54
The Texas-born musician formed Pantera alongside his brother, guitar virtuoso "Dimebag" Darrell Abbott, and bassist Rex Brown in 1981.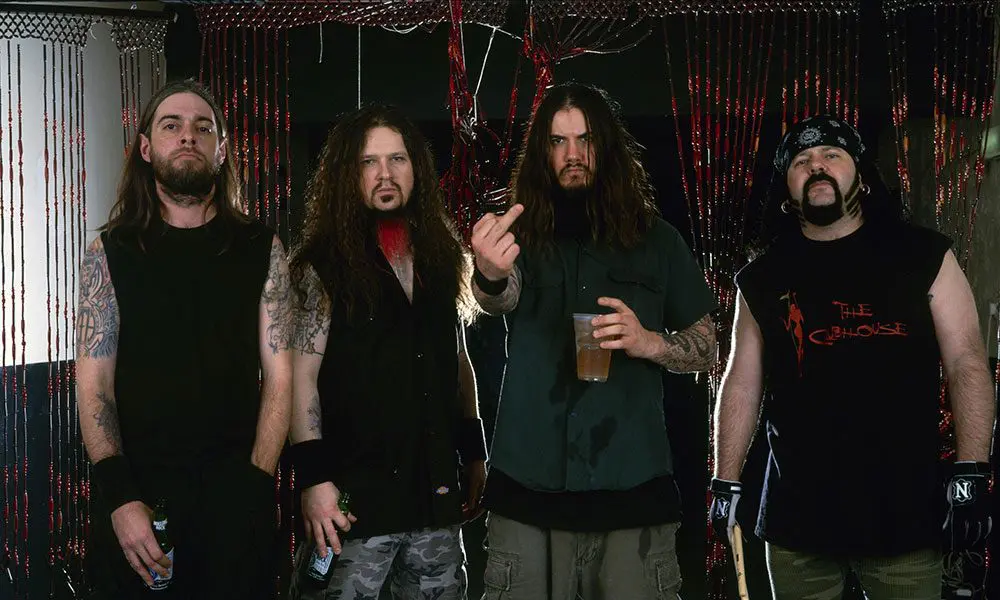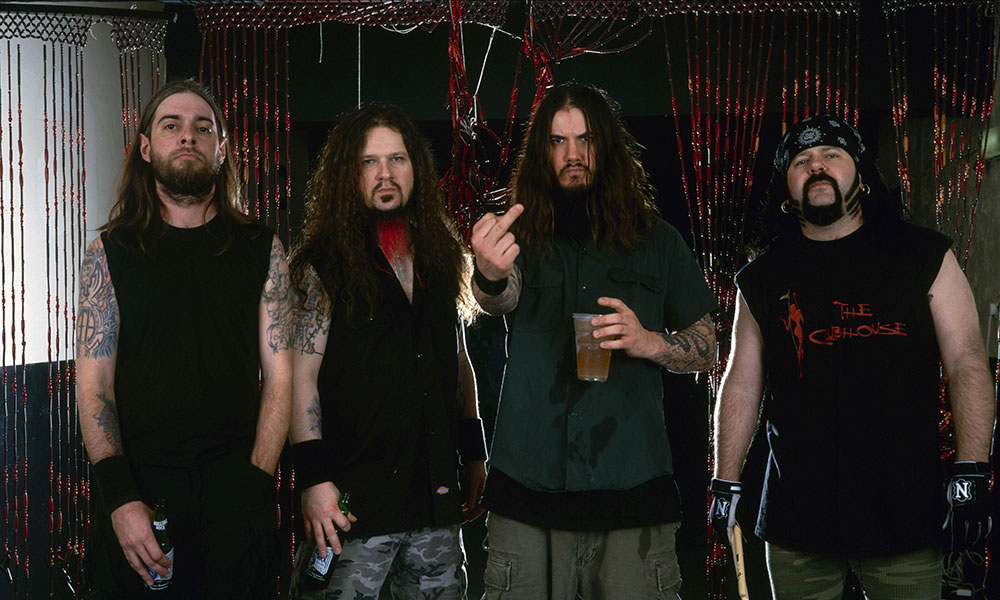 Vinnie Paul, drummer and founding member of the influential metal band Pantera, died at the age of 54 on Friday night, 22 June, the band announced on Facebook. No immediate cause of death has been provided.
"Vincent Paul Abbott aka Vinnie Paul has passed away," Pantera wrote. "Paul is best known for his work as the drummer in the bands Pantera and Hellyeah. No further details are available at this time. The family requests you please respect their privacy during this time."
Texas-born Vinnie Paul formed Pantera alongside his brother, guitar virtuoso "Dimebag" Darrell Abbott, and bassist Rex Brown in 1981. The band spent roughly their first decade as ardent disciples of the New Wave of British Heavy Metal, blending in elements of thrash and hair-metal as the decade wore on. After recording three albums in the early 1980s with vocalists Donnie Hart and Terry Glaze, the band recruited singer Phil Anselmo in 1987 to form Pantera's classic line-up of Anselmo, Abbott, Paul and Brown.
With 1990's Cowboys From Hell, their major-label debut, the band took a quantum leap, quickly becoming leaders of a new school of metal. The group turned their focus to grinding, hypnotic deep-pocket rhythms, powered by Paul's stunningly nimble double kick-drum work. Their next album, Vulgar Display of Power was a near-perfect example of what would come to be known as groove metal and a blueprint for how heavy music sounded throughout the Nineties and beyond.
Pantera's still-more-extreme follow-up, 1994's Far Beyond Driven, debuted at No 1 on the Billboard 200 with The Great Southern Trendkill arriving two years later. Three years after 2000's Reinventing the Steel, Pantera disbanded following a rift between the Abbott brothers and Anselmo.
Pantera - Domination (Official Live Video)
Following Pantera, the Abbott Brothers formed Damageplan and released 2004's New Found Power, but that band's tenure was tragically cut short when Dimebag was shot and killed onstage by a deranged fan in December 2004.
Two years after the death of his brother, Vinnie Paul returned to music with the metal supergroup Hellyeah, which featured Mudvayne singer Chad Gray and guitarist Greg Tribbett and Nothingface guitarist Tom Maxwell and bassist Jerry Montano; Paul's Damageplan bandmate Bob Zilla ultimately replaced Montano on bass. The supergroup released five albums together over the past decade, most recently 2016's Unden!able.
Paul often credited his Lone Star roots for his powerful groove. "The Texas thing is part of it, growing up on a healthy dose of ZZ Top and Stevie Ray Vaughan, but I also was a metal-head from day one. Led Zeppelin, Black Sabbath, Kiss, Van Halen, all my favorite bands had really great grooves to their music," he told OnlineDrummer.com a few years ago.
Famous Pantera fans have already taken to social media to express their sadness over Vinnie Paul's death. "Can't believe it. R.I.P to our brother Vinnie Paul," Anthrax tweeted, while Paul Stanley of KISS – whose former member Peter Criss was one of Paul's biggest influences – wrote: "So sad to hear of the death of Vinnie Paul. Loved when Pantera did shows with us and in later years Vinnie was always front and center at all KISS shows. RIP and condolences to his family."
Format:
UK English