New Vinyl Editions Of Landmark Eric B & Rakim Albums Out Now
The Queens, New York duo have been cited as "the premier DJ/MC team in all of hip-hop."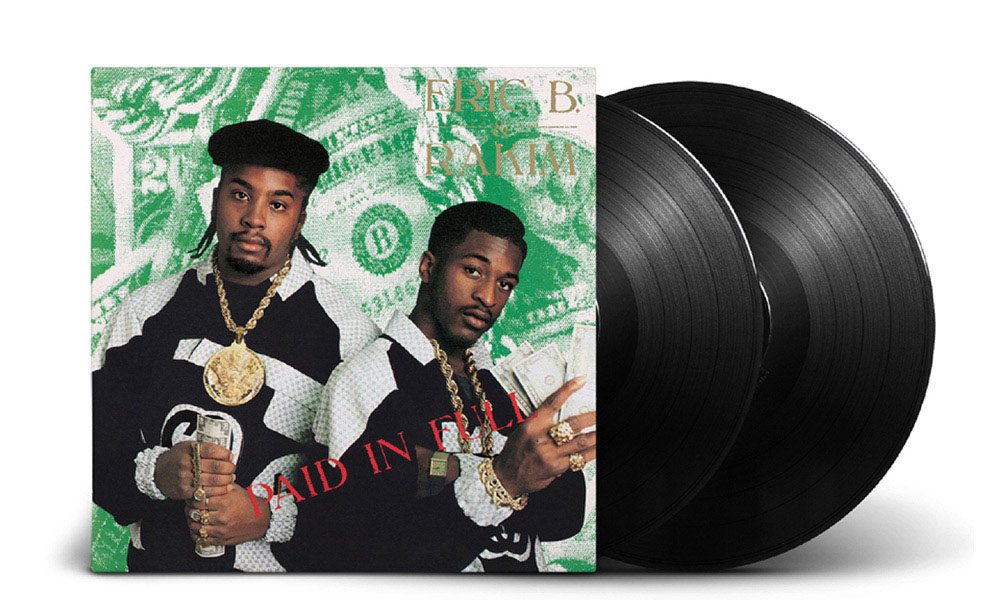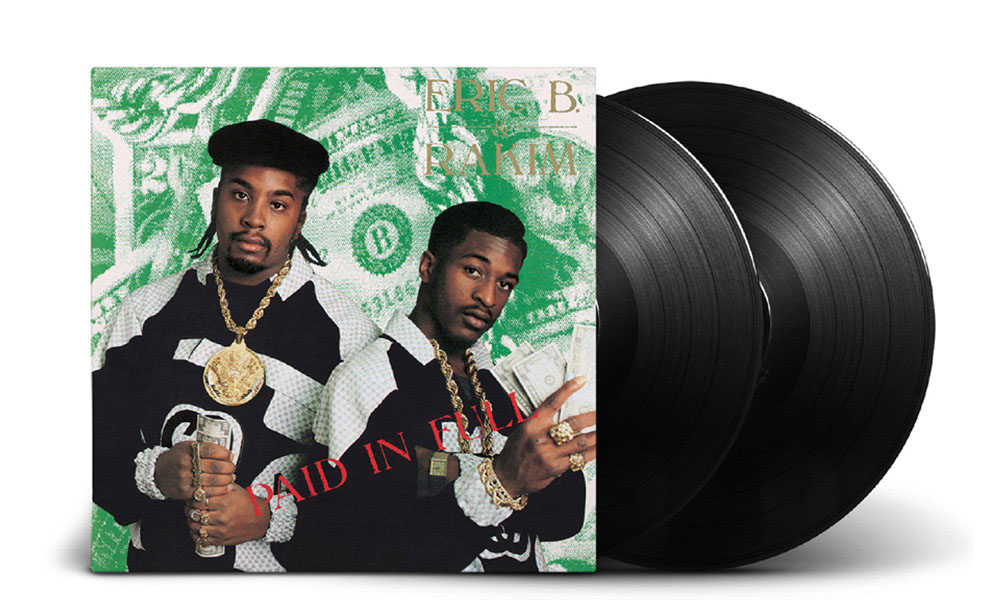 Standalone vinyl editions of Eric B & Rakim's four studio albums, Paid In Full, Follow The Leader, Let The Rhythm Hit 'Em and Don't Sweat The Technique are now available through Geffen/UMe. These pioneering hip-hop discs were also recently included in the The Complete Collection 1987-1992 box set which incorporates two-LP vinyl editions of each the four original albums plus two bonus CDs of vintage remixes.
Hailing from Queens, New York, and Wyandanch, Long Island, respectively, master turntablist Eric B (born Eric Barrier) and MC Rakim (born William Michael Griffin Jr.) are, according to AllMusic, "almost universally recognized as the premier DJ/MC team in all of hip-hop." After debuting with the independently released 'Eric B Is President,' they quickly proved themselves the hardest, most musically complex and most lyrically challenging rap act around.
The duo recorded four widely-acclaimed albums during their heyday circa 1987-1992. Platinum-selling debut Paid In Full was released on July 7, 1987 on 4th & B'Way Records and produced five hit singles including the album's title track. Paid In Full remains one of the most influential albums in hip-hop due in part to Rakim's internal rhyme schemes and Eric B.'s heavy sampling on the majority of the album's tracks.
The duo's second album Follow The Leader was the first album released after the duo left 4th & B'way Records and signed with Uni Records under MCA. The album is best known for its title track. The album, which was certified Gold within a year of its release, was widely received as more uniform and consistent than the duo's debut album, leaving fans even more excited to see what Eric B. & Rakim had in store.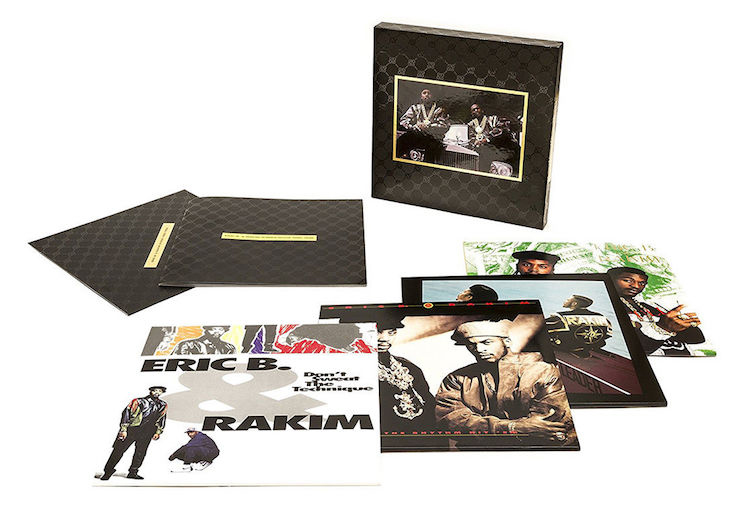 After the success of Follow The Leader, Eric. B & Rakim released Let The Rhythm Hit 'Em, their third studio album, on 22 May 1990. The record featured production from Large Professor, the protégé of producer Paul C. It also received a 5-mic rating from The Source magazine and is widely considered to be the duo's best work, although it did not produce hit singles like the duo's previous albums.
Don't Sweat The Technique was Eric B & Rakim's fourth & final studio album released on 23 June 1992, by MCA Records. The record builds on the sounds of 1990's Let The Rhythm Hit 'Em, with Rakim sounding more aggressive on Eric B.'s jazzy, soulful production. The album is also known for the single 'Know the Ledge', which is often credited as the title track for the soundtrack to the iconic 1992 urban drama, Juice, starring Tupac Shakur and Omar Epps.
Eric B. & Rakim: The Complete Collection 1987-1992 can be bought here.
Format:
UK English