New Vinyl Editions Of Two Landmark Rodriguez Albums Set For August Release
Highly-acclaimed, yet enigmatic, 1970's 'Cold Fact' and '71's 'Coming From Reality' have been now been remastered for vinyl reissue.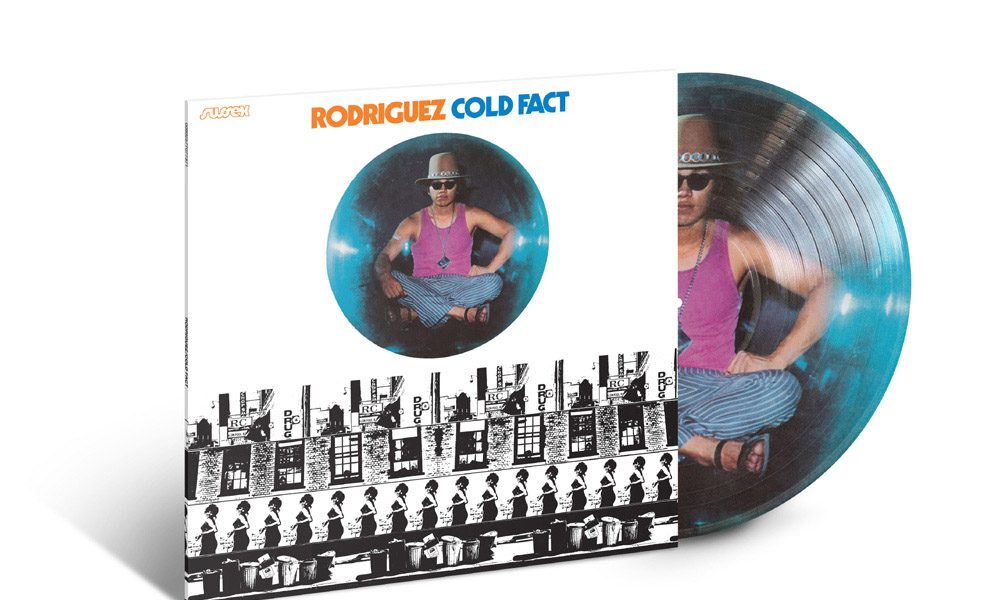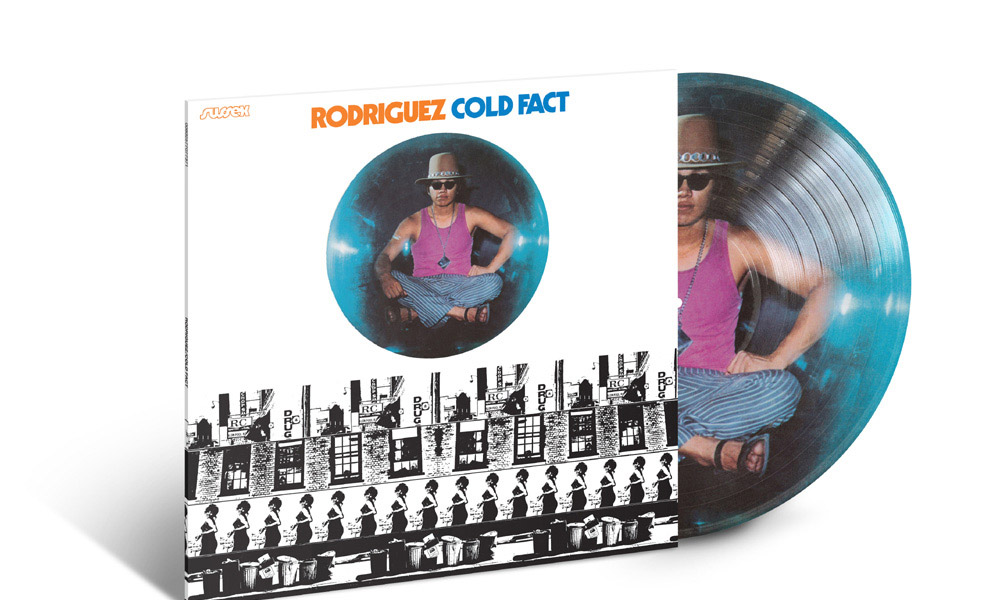 Rodriguez, the enigmatic subject of the 2012 Academy Award-winning documentary, Searching for Sugar Man, released two albums with Sussex Records, 1970's Cold Fact and 1971's Coming From Reality. Out of print on vinyl for several years, both albums are newly remastered by Alex Abrash at AA Mastering and will be reissued through Sussex/UMe on 30 August in CD, 180g black vinyl, and limited special vinyl editions. Both albums are also being released digitally for the first time.
In addition to both albums' new CD and black vinyl editions, a new picture disc vinyl LP for Cold Fact replicates the "Rodriguez in a crystal ball" image from its cover, and Coming From Reality is showcased with a new bottle-clear color vinyl LP, referencing the bottle in the album's cover photo.
The CD for Coming From Reality features three additional bonus tracks, originally recorded in 1972-'73 for a third album that was never completed. The tracks were co-produced by Dennis Coffey and Mike Theodore, who also co-produced Cold Fact. The tracks were first issued in 2009 on the Light in the Attic CD release, and they were also featured on the Searching For Sugar Man soundtrack.
Such was the frisson of mystery surrounding the artist that during the 1990s, determined South African fans managed to find and contact Rodriguez, which led to an unexpected revival of his musical career. This was told in the 2012 Academy Award–winning documentary film Searching for Sugar Man and helped give Rodriguez a measure of fame in his home country. In May 2013, Rodriguez received an honorary Doctor of Humane Letters degree from his alma mater, Wayne State University, in Detroit.
Rodriguez, who celebrates his 77th birthday on 10 July, said: "Having my albums back in the world is incredible. What a ride! These are amazing times."
Cold Fact and Coming From Reality are out on 30 August. Scroll down to read the full tracklists and buy them here.
Cold Fact:
'Sugar Man'
'Only Good For Conversation'
'Crucify Your Mind'
'This Is Not a Song, It's an Outburst'
'Hate Street Dialogue'
'Forget It'
'Inner City Blues'
'I Wonder'
'Like Janis'
'Gomorrah (A Nursery Rhyme)'
'Rich Folks Hoax'
'Jane S. Piddy'
Coming from Reality (CD)
'Climb Up On My Music'
'A Most Disgusting Song'
'I Think Of You'
'Heikki's Suburbia Bus Tour'
'Silver Words?'
'Sandrevan Lullaby-Lifestyles'
'To Whom It May Concern'
'It Started Out So Nice'
'Halfway Up The Stairs'
'Cause'
'Can't Get Away' (bonus track)
'Street Boy' (bonus track)
'I'll Slip Away' (bonus track)
Format:
UK English