Violent Femmes Talk Wild Tour Tales In Latest 'Beyond The Bus' Episode
In this latest in this on-going series, the Milwaukee outfit recall the events at "the most insane gig" they ever played.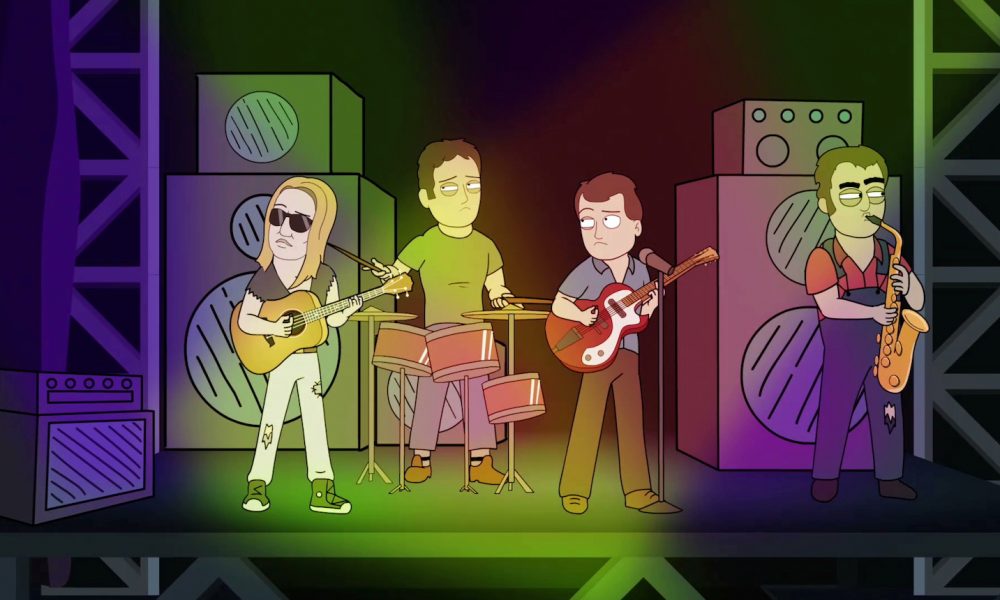 Pioneering US folk-punk outfit Violent Femmes are the latest artists to receive the animated video treatment in uDiscover Music's ongoing series, 'Beyond The Bus'.
Filmed exclusively for uDiscover Music, 'Beyond The Bus' has already showcased tales of ribald rock' n' roll revelry from Eagles Of Death Metal's Jesse Hughes, irrepressible Aussie rockers Airbourne and blues-rock legend George Thorogood among others. Indeed, it's fair to say that only bands with an unquenchable thirst for the road and the more exotic fare available at rock's top table are likely to be immortalized in this series.
Hailing from Milwaukee, Wisconsin, Violent Femmes spent a considerable time on the road during their early days, promoting classic records such as their platinum-selling self-titled debut album and 1991's excellent Why Do Birds Sing?, which is all set to celebrate its 30th anniversary with a deluxe reissue through Craft Recordings on October 8.
In celebration, Violent Femmes' bassist Brian Ritchie recalled what he refers to as "the most insane gig that we ever did" for the latest in the 'Beyond The Bus' series. As you can see in the video, Ritchie documents the band's most bizarre gig ever – which took place in Trenton, New Jersey: "To start with, the lights were all wrong, because the club owner's girlfriend was doing them and she was on LSD," he recalls.
"So there was that to contend with, but then I'm playing and suddenly I hear the bass isn't sounding right. Then I notice a weird smell, turn around and look in my bass amp – it's on fire. Flames, smoke, and electrical fires have that peculiar smell. Well then we just went to the direct line and used the VI line and put it through the monitor, so I could still hear the bass, but my amp's a goner."
"In the meantime the gig's getting rowdier in the mosh pit and we see the PA speakers are wobbling," he adds. "They're not tied down properly, so the whole stage was moving and then it toppled and it was going to fall on Gordon [Gano], our singer…"
So, did Gordon escape without injury and did the band get out of the venue in one piece? Go 'Beyond The Bus' with the Violent Femmes to find out what happened in the end…
Violent Femmes | Beyond The Bus