Justin Bieber And Demi Lovato To Appear During 'Vote With Us' Livestream Rally
The 'Vote With Us' rally will be livestreamed on October 24.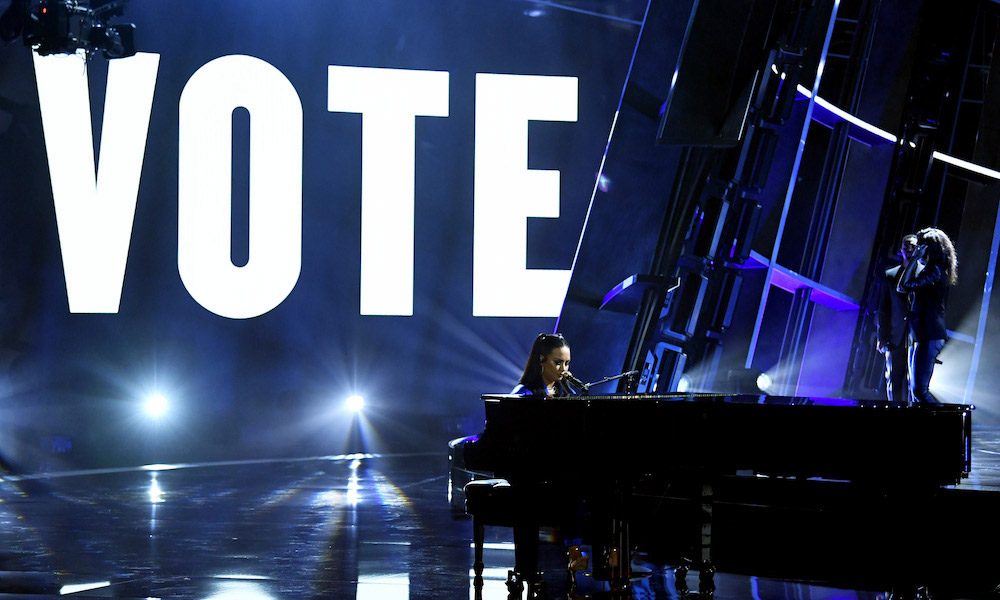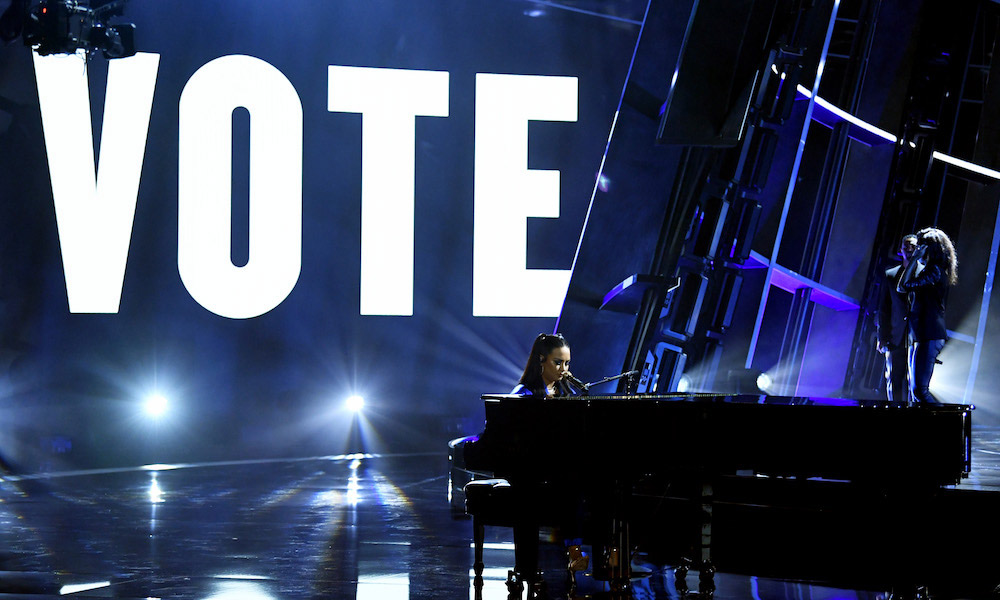 Continuing their initiative to encourage fans to vote, Justin Bieber and Demi Lovato will be making appearances during the upcoming Vote With Us virtual rally streaming on October 24, or "Vote Early Day."
The virtual rally will be a three-hour event held with the goal of providing essential information on how to vote safely in-person or early ahead of November's presidential election.
Early voting events in Atlanta, Detroit, Houston, Los Angeles, Miami, Milwaukee, New York, Philadelphia, and Phoenix will also be highlighted during the event, and appearances will also be made by Vic Mensa, Mark Ruffalo, Andra Day, Common, Sherry Cola, Candice Dupree, Emma González and more.
"To vote is to harness your power, and we have to use the power that's given to us," said González, an activist appearing in the upcoming documentary "Us Kids" surrounding the aftermath of the Parkland school shooting. "Don't just vote for yourself, vote for every person who is affected by the system, and for every person who fought with everything they had just to give us the right to vote."
Lovato recently released an empowering song titled "Commander In Chief," in which she pleads for the president of the United States to consider the marginalized voices impacted by racial injustice and the COVID-19 pandemic.
Demi Lovato - Commander In Chief (Live from the Billboard Music Awards / 2020)
In an interview with CNN following her Billboard Music Awards performance, Lovato said: "There's been so many times that I've wanted to write the President a letter or sit down with him and ask him these questions. And then I thought, I don't really actually want to do that and I thought one way that I could do that is writing a song and releasing it for the whole world to hear and then he has to answer those questions to everyone and not just me."
Bieber has recently used his massive platforms on social media to encourage his fans to vote, too. "I have never been political but if you are in the U.S. please register to vote," he tweeted. "It is more important now than ever."
Learn more about Vote With Us here.