Rare 'I Walk the Line' Gold Record Returns To Johnny Cash Museum In Nashville
A rare gold record for 'I Walk The Line' auctioned after country icon Johnny Cash's death has been purchased by the Johnny Cash Museum in Nashville.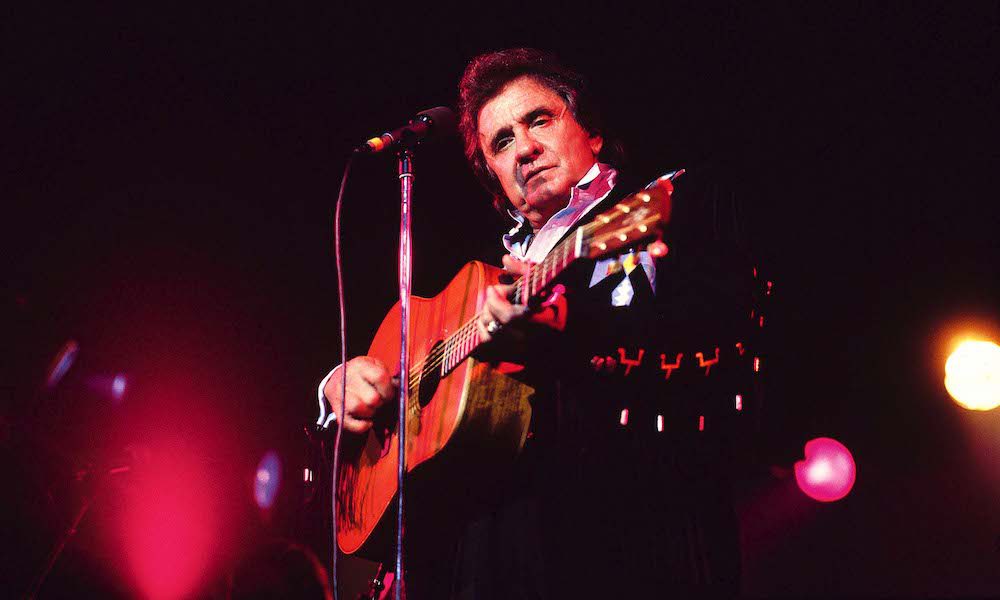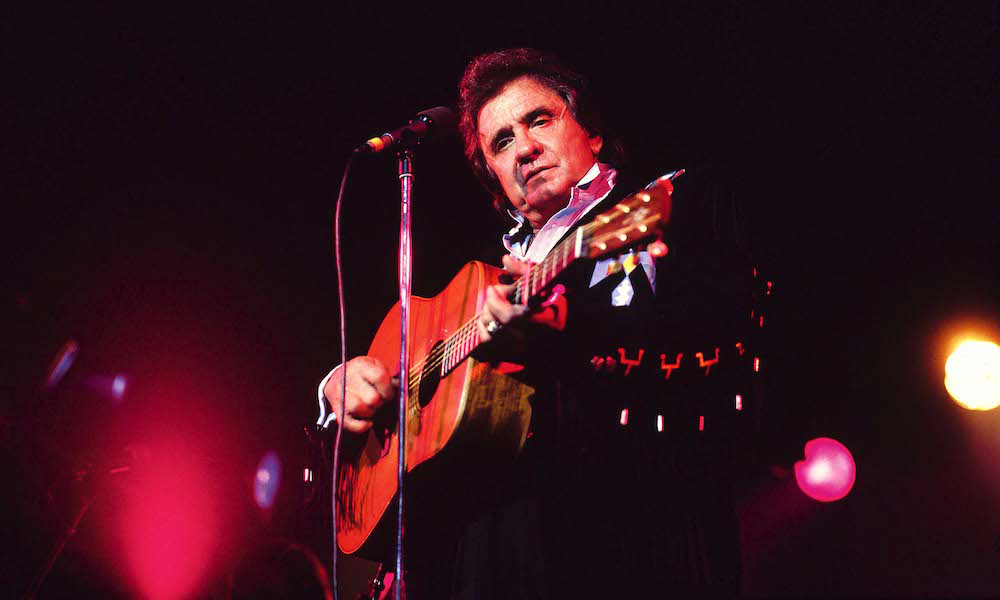 The Johnny Cash Museum in downtown Nashville has unveiled a rare gold record the country music icon received for his 1956 Sun Records single, 'I Walk the Line.'
Originally presented to Cash by producer Sam Phillips, the gold record was in Cash's possession until he died in 2003. Following his death, it went up for auction to several different private owners, most recently to a collector in Germany. It was returned to Music City after Cash museum owner Bill Miller negotiated its purchase.
"This is a piece we had to acquire – at any price – and return to its proper place, which is the Johnny Cash Museum," Miller said in a statement. "I held this award in my hands during my last visit with Johnny in early September in 2003. I feel good that it's in my hands again, this time for all the world to see and enjoy."
Topping the country charts for six weeks on its initial release, 'I Walk the Line' was Johnny Cash's first No.1 single. It also crossed over to the pop survey where it peaked in the Top 20. It has gone on to become one of a handful of the Man in Black's signature songs, providing the title for the 2005 Oscar-winning film based on his remarkable life.
Johnny Cash - I Walk the Line (Live in Denmark)
During his stint in the air Force in Germany, Cash was inspired to write the melody of the song after hearing a reel-to-reel tape record what he thought were interesting chord changes. The reel, however, had inadvertently been turned around, causing the chords to be played backwards. Inspired by the haunting chords, Cash would write the song backstage before a show in Texas in 1956.
"I Walk the Line' is the essence of who Johnny Cash is," the late singer's sister Joanne Cash-Yates told the crowd at the unveiling event on Monday, 30 April, which was also attended by her brother Tommy Cash and Sam Phillips' son, Jerry Phillips. "The song is recognized by anybody, most anybody, in the world. I don't even remember, actually, any people that don't understand or have not heard 'I Walk the Line.' That is my brother, Johnny Cash."
Explore Our Johnny Cash Artist Page. 
Format:
UK English