Hard Rock Sister Trio The Warning's Debut Album, 'ERROR' Is Out Now
The record features seven never-before-heard songs and highlights the group's deft balance of airtight thrash intensity and stadium-size hooks.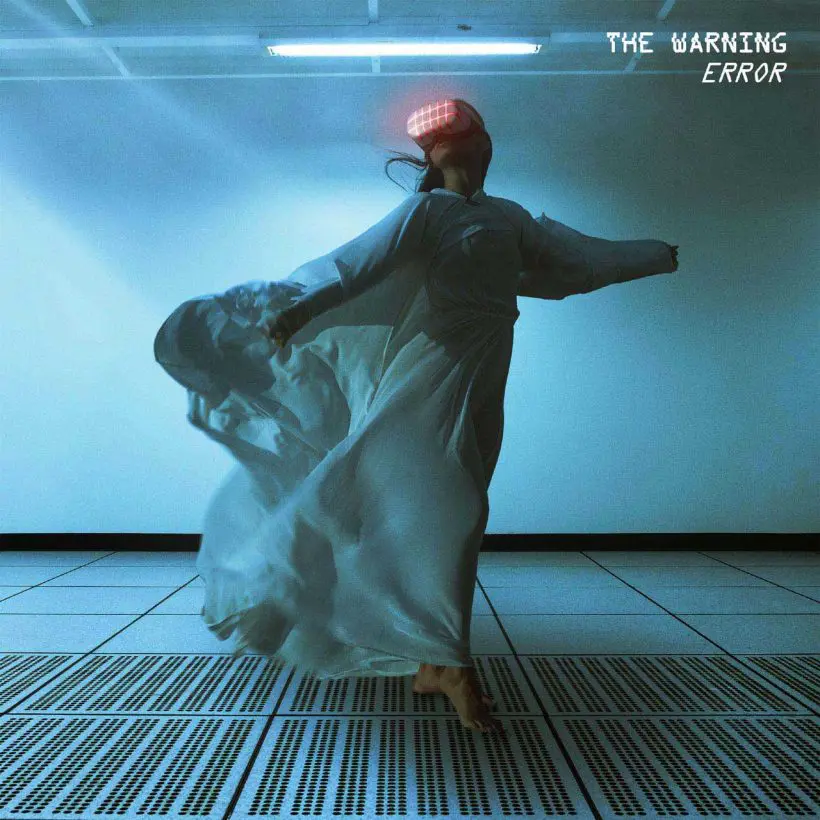 Monterrey, Mexico hard rock sister trio The Warning's full-length debut album, ERROR is out now, via LAVA/Republic Records.
On the new album the band said, "ERROR is an album about how we perceive the world as a generation and how we experience things in this new age- Love, technology, social life, media, politics; losing our sense of humanity and everything in between."
To celebrate the arrival of the record, the group just uncovered the music video for the hard-hitting and hypnotic new single and title track "ERROR". On the track, The Warning said: "ERROR" is a song about technology coaxing humanity for control- slowly manipulating us into giving it more and more power over us as time goes by."
Once again, the girls reveal an intensely pummeling cinematic visual befitting of the powerhouse song itself. You can check the "ERROR" video out below.
The album features seven never-before-heard songs and highlights the group's deft balance of airtight thrash intensity, stadium-size hooks, and instantly relatable lyrics. Across the album, they examine the trials and tribulations of growing up in the 21st century.
They confront technology, society, the generational gap, anxiety, suppression, and love head-on. It includes previously released fan favorites such as "DISCIPLE," "CHOKE," "ANIMOSITY," "Z," "EVOLVE," and "MARTIRIO" in addition to the recently revealed "MONEY." Beyond plugs from LoudWire and more, Guitar Girl Magazine hailed "MONEY" as "seismic." Plus, it cracked the Top 30 at Active Rock Radio!
This fall, The Warning will introduce the album to fans across North America on tour. The band will be joining Halestorm & The Pretty Reckless on their Summer 2022 US Tour and Three Days Grace on their Fall Canadian Tour along with making stops on their headline sold out global 'MAYDAY' tour. Visit the band's official website for more information on all dates.
The band's 2021 'MAYDAY' EP has already gathered over 30 million global streams and climbing. At the same time, The Warning have also attracted over 1.8 million social media followers. This year, they've opened for Foo Fighters in Mexico, recorded a scorching cover of Metallica's "Enter Sandman" with Alessia Cara and look forward to a packed 2022.
ERROR includes the following tracks:
"Intro 404"
"DISCIPLE"
"CHOKE"
"ANIMOSITY"
"MONEY"
"AMOUR"
"EVOLVE"
"ERROR"
"Z"
"23"
"KOOL AID KIDS"
"REVENANT"
"MARTIRIO"
breathe (Bonus Track)