Watch Duff McKagan Of Guns N' Roses Encore With Awolnation
The bassist joined the alternative rock heroes at their LA gig in March 2018.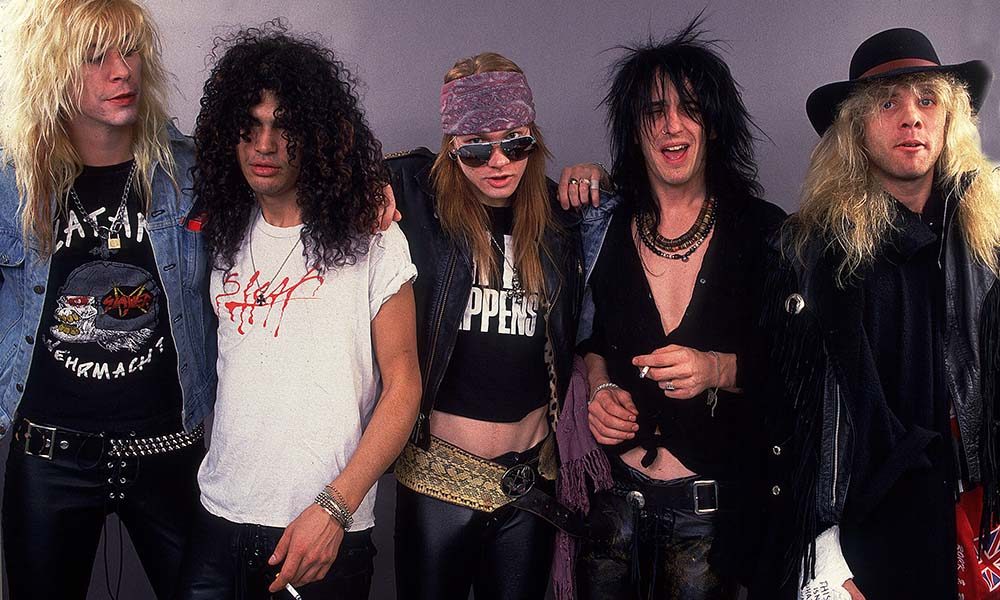 American alternative rock heroes Awolnation have shared a new video of a recent performance of their 2011 favourite 'Burn It Down,' featuring Duff McKagan of Guns N' Roses playing bass. You can watch it here:
AWOLNATION - Burn It Down (LIVE featuring Duff McKagan)
The clip was filmed during the encore of Awolnation's sellout show in mid-March, on the first of a two-night engagement at the Wiltern Theatre in their home city of Los Angeles. McKagan then played on the second encore track, 'Sail'; the first song in the encore had featured a guest spot by Rivers Cuomo of Weezer, on a cover of the Pixies' 'Where Is My Mind.' "LA night #1 was incredible," tweeted Awolnation after the show. "Thanks to everyone who joined us."
'Burn It Down' featured on the first Awolnation album Megalithic Symphony, which went platinum in the US in 2012. McKagan also featured in the band's video for their 2017 single 'Seven Sticks Of Dynamite.' That track is included on Awolnation's current, third album Here Come The Runts, released in February by Red Bull.
Awolnation recently completed a major, sold-out North American tour, with support by Nothing But Thieves. They're currently on the European leg, which played in Prague last night (15 April) and moves on to Warsaw tonight; there are further shows in Germany, Holland, the UK, Ireland and Russia, before they return home for more US dates in May.
On 11 April, McKagan was at The Moore in Seattle to interview Sean Penn live on stage about Penn's first novel, Bob Honey Who Just Do Stuff. "I had a fascinating time," posted the bass player. The GN'R member has also continued his own literary endeavours, following the 2012 memoir It's So Easy (and other lies), which hit the New York Times bestseller list, with 2015's How To Be A Man (and other illusions). He also released an accompanying EP of the same name on iTunes and Prime Music. 
Explore our Guns N' Roses Artist Page.
Format:
UK English