Watch Eminem's New Video For 'Framed' From 'Revival'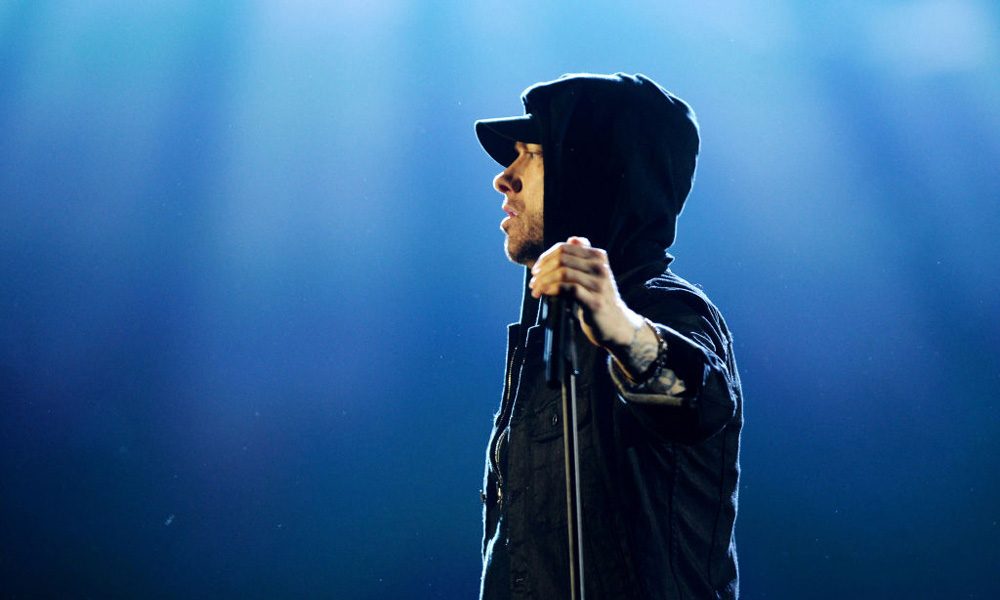 After sustained teasing, Eminem has finally dropped the brand new video for Framed from his recent album Revival.
The superstar rapper – real name Marshall Mathers – took to Instagram to reveal the release date of the video with a post saying: "Freaky Tales – #Framed Video Tomorrow Noon ET @Vevo + Eminem.com."
Eminem also shared a snippet of what to expect from the video last week. The video opens with a fake news broadcast playing on the television screen as a montage of gruesome photos of a murder scene appear on the TV. Eminem is seated in front of the TV, in the middle of a living room with dead, bloody bodies lying about. Seemingly unfazed by the dead bodies, Em continues sketching a few drawings on a sheet a paper, and later on in the visual, a paper with '3 AM' — another horror-filled song featured on Eminem's Relapse — written all over appears. The camera then flips between clips of a bloody hand taking pills from a bottle and a figure running in a gloomy hospital, as a detective makes his way to the rapper's home.
Prior to the release of Framed, Eminem joined the fight against gun violence with the extended version of the Kehlani-featuring 'Nowhere Fast,' aimed directly at the NRA. "Sandy Hook, Stoneman Douglas, another lone wolf gunman/ Sometimes I don't know what this world has come to/ It's blowin' up," he rapped, highlighting a slew of tragic mass shootings that have occurred in recent years.
As previously reported by uDiscover Music, Eminem is about to embark on a series of high profile UK and European stadium shows in support of Revival, which has topped the album charts in both the UK and US. Eminem's itinerary kicks off with a show at Oslo's Summertid Festival in Norway on 30 June and concludes with two dates at London's Twickenham Stadium on 14 and 15 July respectively.
Explore Our Eminem Artist Page.
Format:
UK English