Watch Lord Huron Conjure Up 'Mine Forever' From Their 'Haunted' Studio
The band performed the song on 'The Late Late Show With James Corden.'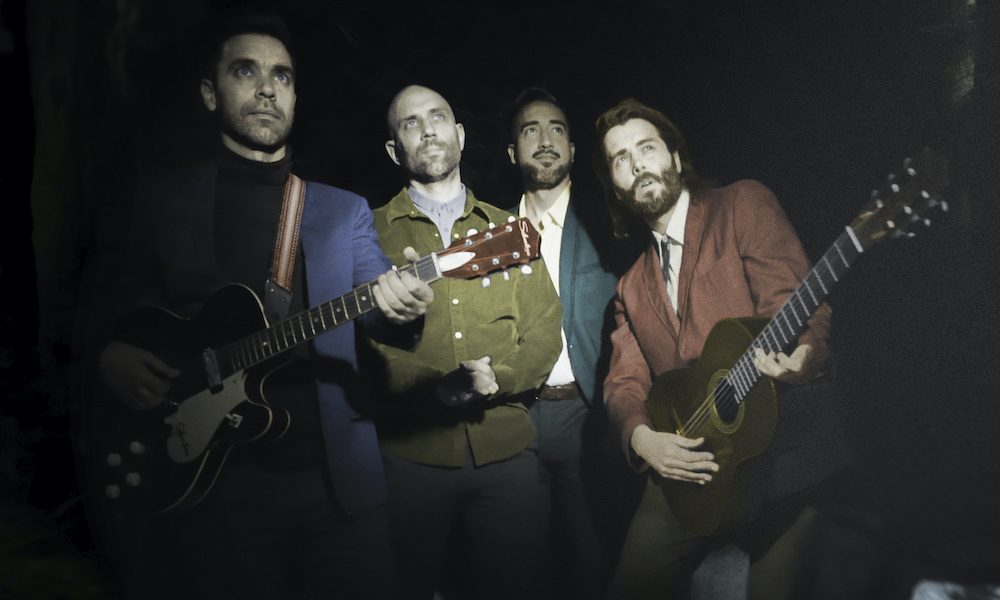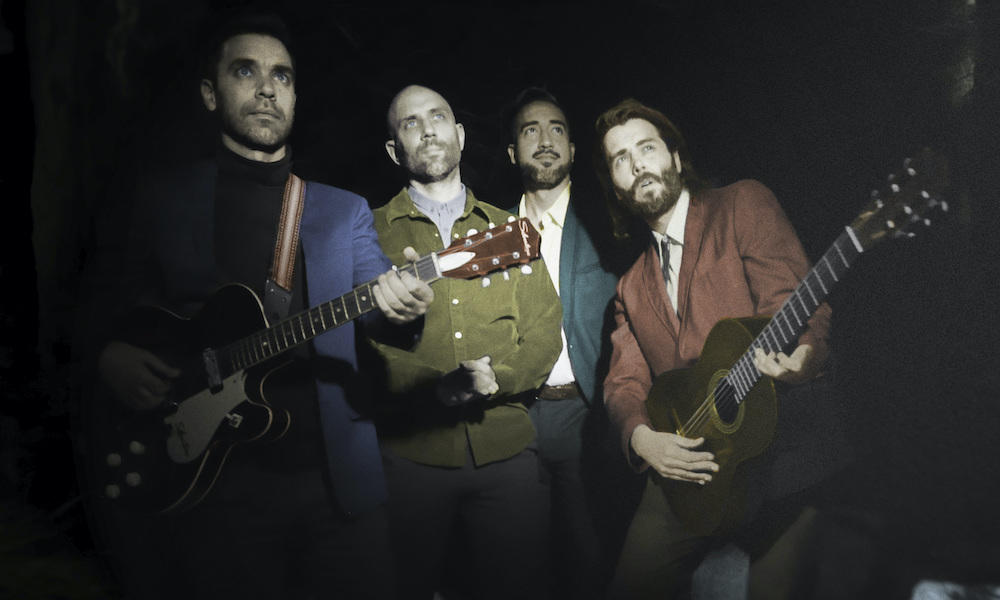 Lord Huron have followed the huge acclaim for their new album Long Lost with a performance of its song "Mine Forever" on The Late Late Show With James Corden. It was preceded by the host's conversation with the band's Ben Schneider – in which the latter reiterated that they sometimes feel the Los Angeles studio where they made the record may be haunted.
"I don't know, it feels like something's hanging around in here, and we've tried to use that to our advantage," says Schneider of the Whispering Pines facility, which Lord Huron found on Craig's List. "I think they're friendly spirits, though, nothing too intimidating."
In the week of the album's release, Lord Huron created the first ever social media séance, in which fans could join WBUB TV and be part of a virtual summoning. Once the number of participants joining and uttering the incantation passed 1,000, they were treated to a special broadcast featuring artist performances from Whispering Pines.
Long Lost topped Billboard's Americana/Folk Album and Tastemaker charts on release, and has been highly praised by Wall Street Journal, Brooklyn Vegan, NPR, American Songwriter, All Music, Uproxx, WNYC, Flood, JamBase, and many others. The new TV performance followed those on The Tonight Show Starring Jimmy Fallon, on which they played the lead single and AAA chart-topper "I Lied" with Allison Ponthier, and their three-song set on CBS This Morning: Saturday.
The band have now confirmed a headline tour for this fall, which will be their first dates in support of the album. The tour starts in Philadelphia on September 9 and will visit a variety of outdoor venues in New York City, Los Angeles, Boston, Seattle, Portland, and other cities, with Ponthier opening on select dates. Tickets are now on sale, with more information and ticket links at lordhuron.com.