Watch Michael Kiwanuka's 'Tiny Desk (Home)' Concert
The 2020 Mercury Prize winner performed an exquisite, five-song set from his home in London.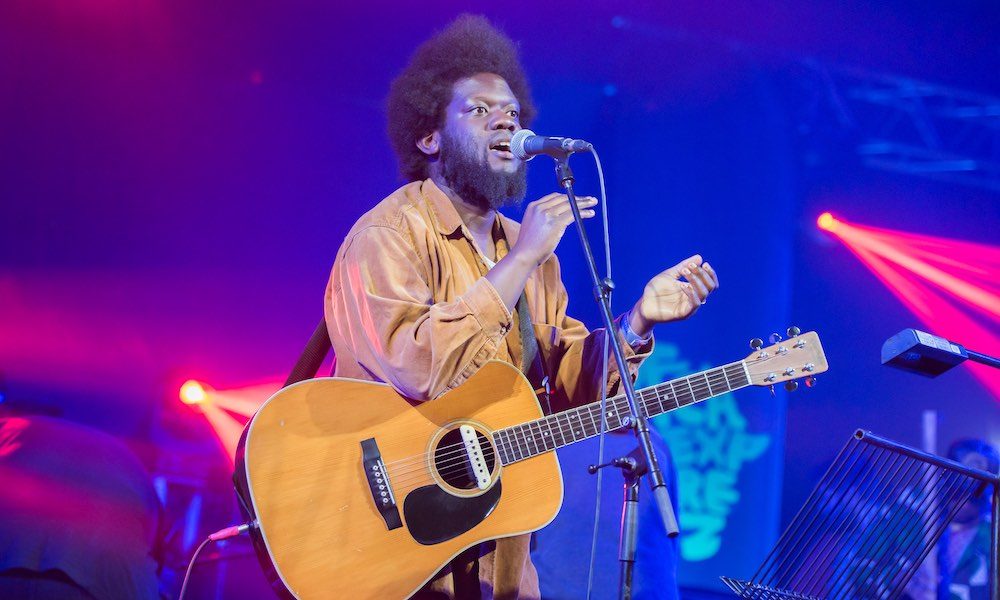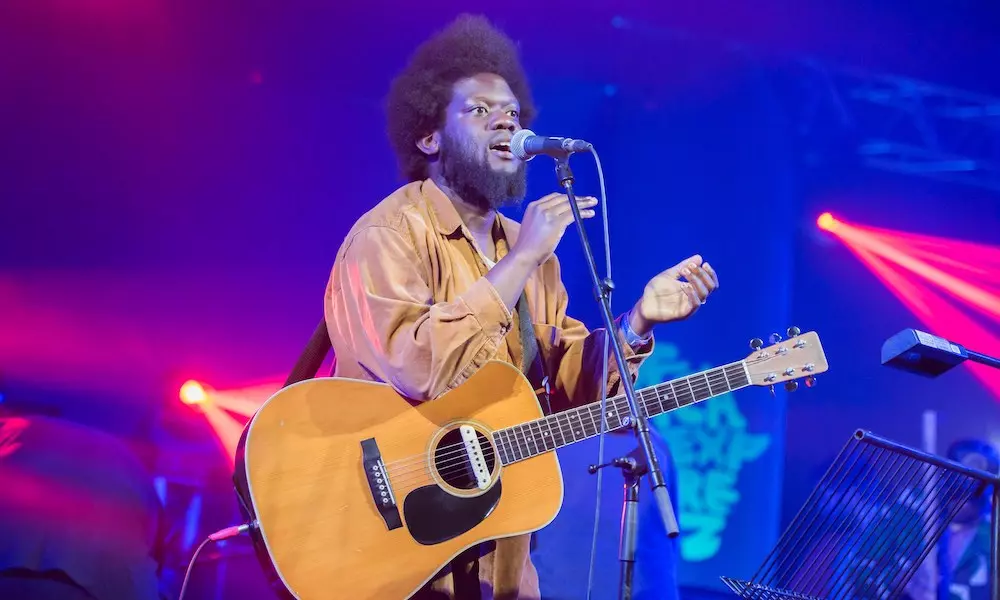 Soulful singer-songwriter Michael Kiwanuka performed an intimate, five-song set from his home in London for NPR's Tiny Desk (Home) Concert series. The artist, who was recently awarded this year's Mercury Prize, shared songs from his latest album, KIWANUKA, as well as from his 2016 LP, Love & Hate.
Michael Kiwanuka: Tiny Desk (Home) Concert
Accompanied only by an acoustic guitar, the artist opened his mellow, stripped-down set with "Light," which closes out KIWANUKA. He then segued into "Hard to Say Goodbye." Kiwanuka switched to an electric guitar for "Hero," before launching into "Cold Little Heart," off Love & Hate. The latter track has become widely known as the opening theme song to HBO's hit series Big Little Lies. Kiwanuka concluded his set at the keyboard with "Solid Ground."
Kiwanuka, who beat out the likes of Dua Lipa, Charli XCX, and Laura Marling for the 2020 Mercury Prize, shared that his third studio album was perhaps his most personal. "I wanted to really express myself in the most truthful way I could," he told The One Show's hosts, following his win.
In a new interview with DIY, Kiwanuka elaborated, "Making this record, there was definitely a moment where I realized that this is the only job I've ever wanted to have, and if I didn't get over this sense of worry, I was going to miss it. So I just stopped! I just realized that this was the time to spin those things as a celebration. When I stopped going straight to the point of what somebody would think, lyrics and melodies just started to pour out."
The British artist, who was born to Ugandan parents, celebrated his heritage in KIWANUKA, while also touching upon racial politics. While the album was written nearly two years ago, its songs have proven to be more timely than ever in 2020.
"It's almost like history repeating itself," mused Kiwanuka. "Even 'Hero', it's a song that's half about me, and half about Fred Hampton and the Black Panthers. I saw a documentary about him – he was 21 when he died, so to have that level of consciousness and leadership at such a young age, it kind of blew my mind."
Released in October 2019, KIWANUKA was hailed by a global list of publications as one of the best albums of the year, including American Songwriter, the New York Times, the NME, Good Morning America, and The Guardian.
Listen to the best of Michael Kiwanuka on Apple Music and Spotify.