Yard Act Share Video For '100% Endurance,' Announce US Tour
The run of US shows kick off October 6 in Seattle, Washington.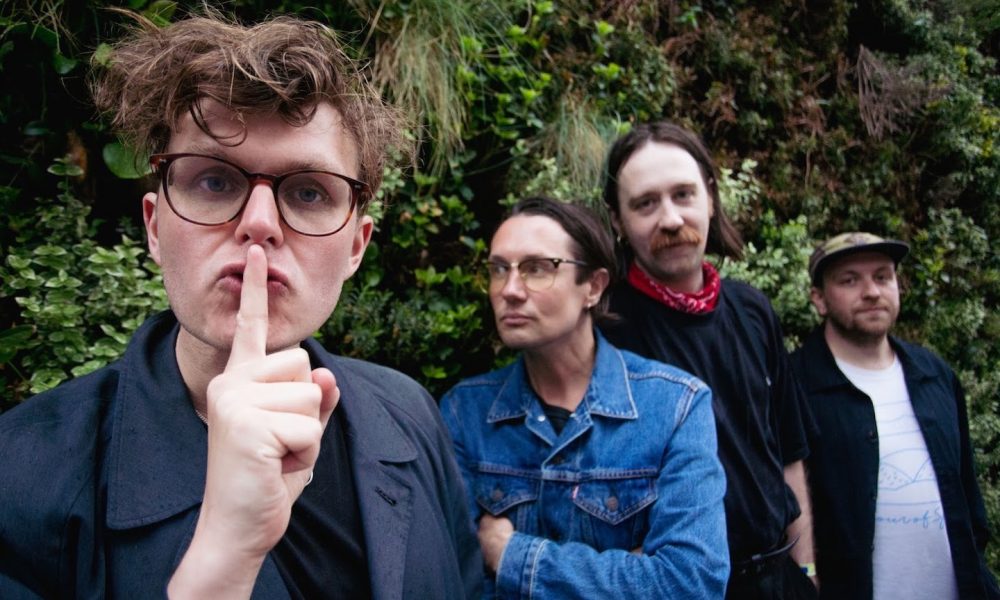 Leeds outfit Yard Act have announced a US tour set for the fall. To celebrate the news, the band has shared the video for "100% Endurance," the latest single lifted from their critically acclaimed debut album The Overload.
The video, directed by longtime collaborator James Slater, stars multi-award winning actor, and fan of the band, David Thewlis, who said of the experience: "I've told my agent I'm only doing Yard Act videos from now on, though next time on a tropical island or a big yacht." "100% Endurance" also represents the first time Thewlis has filmed in his hometown Blackpool.
Yard Act - 100% Endurance
Speaking about "100% Endurance," frontman James Smith comments: "It was great shooting this video. I barely had to do anything, and I didn't have fake facial hair glued to me head for once. I still can't believe David got involved. I was such a fan of his work from Naked through to Fargo, and when I told James Slater he was interested in working with us he was so buzzing. A brilliant actor, and an absolute joy to watch work. Equally so, he is a thoroughly decent, down to earth person who is funny as f__k, and that goes a fair way I reckon."
Yard Act have also announced their biggest headline show to date at London's O2 Kentish Town Forum on December 1, following an entirely sold out tour in February and March this year after achieving accolades such as The Observer's Artist Of The Week and a perfect five-star review in The Times on their first ever UK tour last year. The band were recently awarded the Grulke Prize for Developing non-US Act at SXSW this year, playing no less than 10 completely sold out shows at the festival.
Shows in the US begin October 6 in Seattle, Washington, and include dates in San Francisco, New York, and more.