Year-Long Nina Simone Celebration Begins With New Video And Hits Collection
'Happy Birthday, Miss Simone' kicks off with a new hits collection and a video for 'I Put A Spell On You.'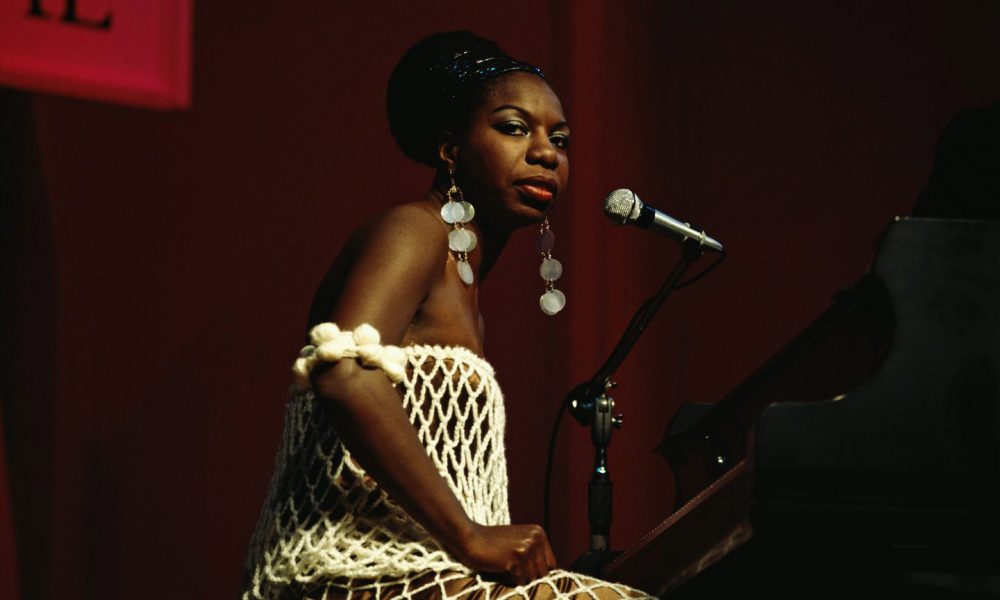 A year-long celebration of Nina Simone to mark what would have been her 90th birthday has been announced by Verve Records and UMe. The campaign, titled Happy Birthday, Miss Simone, is a rolling invitation to celebrate the unique artist's renowned career and her enduring impact across music, fashion, and more.
Among the highlights of the program are the first-ever official video for her timeless version of Screamin' Jay Hawkins' "I Put a Spell on You"; a new greatest hits compilation; immersive Dolby Atmos mixes of her entire UMG catalog; and an audiophile-grade vinyl pressing of Wild Is The Wind. Many more plan will be announced throughout 2023.
Verve Records president Jamie Krents says: "There is no way to adequately describe the impact Nina Simone continues to have on music and culture. We are thrilled to be spending 2023 celebrating her life and legacy and continuing to help her music find new audiences around the world."
UMe president and CEO Bruce Resnikoff adds: "Nina Simone's music and message remains as vitally important today as ever, perhaps even more so, and we look forward to celebrating her genius and influence all year long."
Happy Birthday, Miss Simone launches with today's (21) release of Great Women of Song: Nina Simone, which gathers together her most beloved hits, including "Feeling Good," "Don't Let Me Be Misunderstood" and many more in a 12-track selection that will be indispensable to new admirers and devotees alike. The album is the first release in Verve's Great Women of Song series, which will go on to highlight the works of equally storied musicians in the Verve catalog such as Ella Fitzgerald and Billie Holiday.
Ken Druker, SVP of jazz development, says: "Over the years, we've learned that as soon as someone hears Nina Simone for the first time, they become Nina Simone fans. Through celebrating this milestone birthday, we hope to give more people the opportunity to benefit from all that Miss Simone's music has to offer."
Nina Simone - I Put A Spell On You (Official Video)
The first official music video for "I Put A Spell on You" celebrates some of the culturally significant looks worn by Miss Simone during a career in which she utilized fashion as a tool of self expression, in bold looks on stage and in her everyday life.
In June, Verve will release the previously unreleased live album You've Got to Learn, recorded at the 1966 Newport Jazz Festival. The six-song set includes the title song and "Mississippi Goddam," and will leave listeners as entranced as were the original festival audience, whose fervent applause led to a show-stopping encore.
Beginning today, Simone's entire UMG catalog is available to stream in immersive Dolby Atmos spatial audio. A very limited edition Mastercut Edition of I Put a Spell on You is also now available. In August, Verve/UMe's admired audiophile vinyl reissue series, Acoustic Sounds, will mark trhe artist's 90th birthday with an audiophile-grade pressing of her landmark 1966 studio album, Wild Is The Wind, pressed on 180 gram vinyl and mastered from the original analog tapes.
In October, all seven of Simone's 1960's Philips albums will come together in one LP collection. Four Women: The Nina Simone Complete Recordings 1964-1967 includes the seven albums she recorded for the Philips label between 1964 and 1967, one of the most creatively and culturally significant periods of her career.
Buy or stream Great Women of Song: Nina Simone.